Art is a huge feature onboard ship. Open to theft. The most expensive cruise ship on the seas, which prides itself on its expensive art collection, finds it has a problem. The bigger problem is how it handles it. Paintings are worth considerable amounts of money; the sums people kill for. In Book 4 in the CSCI Cruise Ship Crime Investigators series, the team are now established, and their combined talents come together to solve a huge art swindle. The characters are also shocked by a major reveal of the past.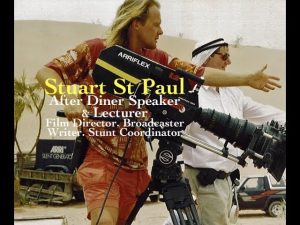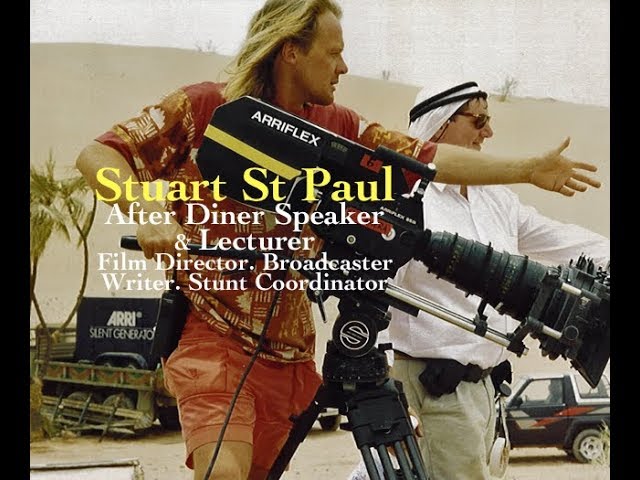 You may have seen Stuart St Paul as a guest on a cruise ship, being interviewed on his movie career, or talking about the difference between writing a screenplay to a novel. His time as a director or as a stuntman, including being the Queen Alien in James Cameron's Aliens.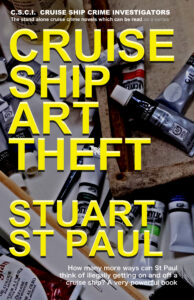 Stuart St Paul spent over 40 years in the A-List movie screenplays and award-winning television and has now turned his hand to novels. His list of major movie credits and familiar TV shows is impressive. They read like fast-paced movies, which is no surprise. Twists and turns and high drama throughout. When he started, he had Tom Hanks in mind as Kieron Philips and as they developed, he saw Chandra Wilson as Wild Mary. You may have your own thoughts on these characters. The Cruise Ship Crime Detective agency sets up in Miami after the coming together of characters in the Heist. Each plays as a stand-alone story, but the series sees the characters grow.
Essentials reading of a cruise. You will cruise with the storey.
The first book in the series is read free as a complete audiobook in 44 parts on YouTube, and it plays out to mute film of cruise ports and cruise ships.
Cruise Doris Visits Subscribe. Thank you