This is not just any ice cream. This is a themed shop of fun, for kids old and new. It is not just a shop selling any old ice cream, the ice cream is incredible. When was the last time you could say that? We gave them a 'Doris Visits 6 Gold Star Award', very rare we do that. But here is a tip – don't get carried away because it melts fast in the heat. Better to have two small cones and go in there twice than have a dripping disaster from a mega pile on a cone failing to defy nature. Our double size with toppings was just 5 euro, so it is not expensive either. there is a play area at the back of the shop, and candy galore. See our film of this brilliant modern find amongst the ancient ruins.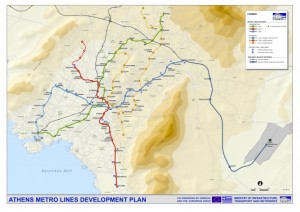 Where is this palace of candy that every kid wishes to see, and we are in the 60+ kid age group. It is easy to find. The easiest way, if you are travelling by metro train, get off at Monastiraki. Turn left and walk down the road. It is within a hundred yards. If you get lost ask for the Hard Rock Cafe and Hans & Gretel, they are next to each other in the flea market.
See our guide of Athens or walk around the shops and flea market of La Plaka between two metro stations, the easy trip, and our other films on Athens and the Greek islands.
Syntagma Station is about 500 meters from the Acropolis and is ideal to visit these sites. Or walk down through the shops to Monastiraki. Or get off at Monastiraki and walk up. This is the most exciting area to shop and eat. Travel the green line to Monastiraki and change to the blue line for Syntagma. You could change again and go to Acropolis, but your choice, there is no real need. Please share these guides. Chat group for your ship? – click here
The Athens Coastal Tram goes from Syntagma Square to the Beaches. So if you just want ice-cream, shops and beach, this is the route. Monastiraki, walk to ice cream, walk up through the shops, get on the metro at Syntagma and head for the beach. All for next to no money. Below is the ship tour to Plaka from Marella, similar to many other ships.
ATHENS METRO ATHENS GUIDE ATHENS HORSE+CARRIAGE ATHENS PLAKA RHODES GUIDE
If you are not an explorer, then the red bus could be an option. We sometimes have a 10% off voucher. Try link below because that is quite a saving if there are a few of you, and Athens is rarely a port missed out by ships.This voucher lasts to May 31st unless they renew the end date which they often do.10% Discount coupon for Hop on Hop Off Services
Marella Cruises to the Eastern Mediterranean
Panoramic athens and Plaka – Leave the port of Piraeus behind and head for the captivating city of Athens. You'll pass by the main sights, like Constitution Square, or 'Syntagma Square' as it's also known, the Houses of Parliament, the Neoclassical-style university buildings, the Presidential Palace and the Old Olympic Stadium of Athens. The stadium's built entirely of marble and offers up a great view of the Acropolis in the distance. Afterwards, carry on to the traditional part of the city at the foot of the Acropolis, known as Plaka, where you'll get some free time to explore. Soak up the atmosphere as you wander through the tangled maze of streets or pull up a chair in one of the pretty open-air cafes. It's a great place to pick up some souvenirs as the shops in Plaka stay open all day.
Marella Cruises to the Eastern Mediterranean – click here for Marella Cruise's own web site – Eastern Mediterranean Cruise deals pageMarella Cruises to the Western Mediterranean – click here for Marella Cruise's own web site page for – Western Mediterranean Cruise deals page
Ships that like Athens include:-
DORIS VISITS WESTERN MEDITERRANEAN MENU OF PORT GUIDESDORIS VISITS EASTERN MEDITERRANEAN MENU OF PORT GUIDES
We went there on the Oceana, (Ship tour here) followed all the way round by the Norwegian Spirit (Ship blog here).
Please subscribe to the Doris Visits YouTube Cruise Destination Guide channel here
Third Party Tours are vast but include:-