Easily seen by public transport, Athens is a major city and tourist attraction. But if it is your first time and you just want to take it easy – here is how. Port to City costs 1Euro 40cents on the train for a 90 minute ticket. That means one journey in the next 90 minutes. Return will be the same. Like in Italy, you MUST validate bus tickets BEFORE you get on the train or bus. Public transport is easy take a look at our film.DORIS VISITS WESTERN MEDITERRANEAN MENU OF PORT GUIDES
the video will be loaded by Saturday 5th May mid afternoon – it is queued.
Cruise Doris Visits Subscribe. Thank you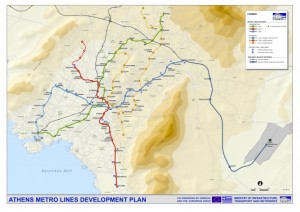 Athena is the goddess of wisdom, so here is what you need to know.
From the port take the metro to Syntagama Square for 1 euro 40
Hop on the Happy Train for 5 euros and have a guided tour hopping on and off when you wish.
See
1.Parliament Constitution Square.
2.Evzones.
3.National Gardens.
4.Beraki Museum.
5.Museum of Cycladic Art..
6.Byzantine Museum.
7.War Museum.
8.Zappeion Hall
9.Temple of Olympian Zeus.
10.Hadrian's Arch.
11.Lantern of Diogenes
12.Plake
13Acropolis
See the Acropolis, get the metro back to the port for 1euro 40. Simples!!!
To visit a great square and walk round the old historical area, known as Plaka, go to Monastiraki Station on the green line direct from the port. There is also the BEST !!!! Ice cream shop. Alleyways, churches and some up close and personal ruins.
DORIS VISITS EASTERN MEDITERRANEAN MENU OF PORT GUIDES
Then travel the green line to Monastiraki and change to the blue line for Syntagma Square to save the walk through the shops and possibly getting lost. Here you can get to the Beaches by the Athens Coastal Tram. This is the main square, you might make this square the place you return to and meet if lost – by the changing of the guards? Always good to have a lost and meet place.
Here is the Athens public transport information in English we list this site because they plan, eminently to go paperless – that doesn't mean no tickets it means a plastic card and as that has not happened at the time of writing, we can't show you. But expect to have to by a plastic card and charge it and use it at some point in 2018. Whilst the page is in English further indexing and maps may not be.
You could change again and go to Acropolis, but your choice. Some think Syntagma Square is easier. From here you can walk anywhere, and walk and walk. There are many local guides and guide books available. Chat group for your ship? – click here
If you are not an explorer then the red bus could be an option. We sometimes have a 10% off voucher. Try link below because that is quite a saving if there are a few of you, and Athens is rarely a port missed out by ships.This voucher lasts to May 31st unless they renew the end date which they often do.10% Discount coupon for Hop on Hop Off Services
Marella Cruises to the Eastern Mediterranean – click here for Marella Cruise's own web site – Eastern Mediterranean Cruise deals page ATHENS ICE CREAM ATHENS GUIDE ATHENS HORSE+CARRIAGE ATHENS PLAKAMarella Cruises to the Western Mediterranean – click here for Marella Cruise's own web site page for – Western Mediterranean Cruise deals page
Ships that like Athens include:-
DORIS VISITS WESTERN MEDITERRANEAN MENU OF PORT GUIDESDORIS VISITS EASTERN MEDITERRANEAN MENU OF PORT GUIDES
We went there on the Oceana, (Ship tour here) followed all the way round by the Norwegian Spirit (Ship blog here).
Please subscribe to the Doris Visits YouTube Cruise Destination Guide channel here
Third Party Tours are vast but include:-