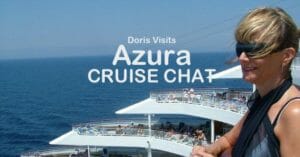 A Doris Visits tool to see all AZURA Future Cruises on one page – that was the plan. Let us see what happens after COVD-19. It will see new ports, some of them were to include… But Greece is the plan. If you land here, pronounce it correctly, they don't like it if you don't. Ajaccio ("AY-YA-CHO") City Guide. See the guide in the box below, we are always getting comments for our YouTube Guide… but I bet they would never get Welsh towns correct.
Cruise Doris Visits Subscribe. Thank you
Aurora Ship Tour Azura Ship Tour Britannia Ship Tour Arcadia Ship TourTAKING DRINKS ON BOARD ? CAN I ? HOW MUCH ?