Cheers! Freedom Trail & Old Town hop-on hop-off bus
We might be able to save you a quarter of the ticket price !
We are about to fly west and join the Aurora (R715) in Boston. Transfer to ship days can mean we don't see much, but if you have a whole day or even better a stop over, you might like to look at the Old Town Trolley Bus. The day ends early on the Trolley, but this link we have will normally save you 24%, that is almost a quarter of the price on the Freedom Trail ticket. Whilst they say Boston is a walkable city, with so much to see you might just want to hop on a bus and listen to the commentary, if not between places just for a rest.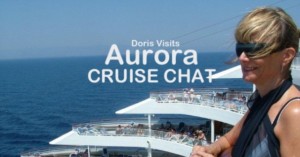 1-day hop-on hop-off open-air trolley ticket gives you access to 9 stops, all conveniently located close to the city's premiere attractions with friendly tour guides narrating your tour.
Trolleys run from 09:30-17:00 every 10-30 minutes, depending on the season. So you'll never have long to wait when you are ready to continue your journey. Stops are:
• New England Aquarium – Shuttle and Ferry – Quincy Market – Faneuil Hall
• Paul Revere House – Little Italy
• North End – Old North Church
• USS Constitution – Old Ironsides
• North Station – TD Bank Garden Sports Museum
• Old State House – Faneuil Hall – Boston Massacre – Government Center
• Boston Common – Public Garden
• State House – Beacon Hill
• South Station – Convention Center – Children's Museum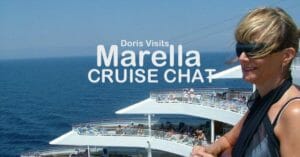 November – March: 9:00am – 4:00pm
April – October 31: 9:00am – 5:00pm
Christmas Eve closes at 3pm, Closed Christmas Day Thanksgiving and Boston Marathon Day you should check what is on offer.
The larger of the two bus tours, again a friendly conductors narrate the tour offering a fun mix of trivia and humorous stories. There are 20 stops located near to over 100 points of interest in Boston: • New England Aquarium/Faneuil Hall Marketplace
• Historic North End
• USS Constitution/Charlestown Navy Yard
• North Station/TD Banknorth Garden
• Trolley Stop Store/ Theater District
• Cheers 'The Original'
• Copley Square/ Newbury St. Boutiques
• Christian Science Plaza/ Symphony Hall
• Copley Place Shopping Galleries
• Back Bay and Hynes Convention Center
• Fenway Park
• Cambridge/M.I.T./Harvard
• Charles Street/ Antique Row
• Boston State House/ Boston Common
• South Station/Boston Tea Party
• Boston Convention and Exposition Center
• Liberty Wharf
• Boston Tea Party Ships and Museum
• Seaport District
Cruise Doris Visits Subscribe. Thank you
The buses will normally have a service waiting near the cruise ship that will take you to the first stop or main routes. Make sure you know the difference between the two tours and decide which one you want. Make the most of the bus and the tour.
NEW YORK LIBRARY GRAND CENTRAL STATION NEW YORK BIG BUS TOUR – RED NEW YORK BIG BUS TOUR – BLUE NEW YORK BIG BUS TOUR – PURPLE NEW YORK ELLIS ISLAND NEW YORK CENTRAL PARK STATUE OF LIBERTY TOUR NEW YORK – JUMPING OFF THE STATUE OF LIBERTY BROOKLYN CRUISE TERMINAL ACCESS ROCKEFELLER CENTER SAIL UNDER UP RIVER & UNDER HUDSON BRIDGE EMPIRE STATE BLGD @ NIGHT
Clicking the DORIS VISITS COMPARE CRUISE DEALS BOX takes you to a variety of deals and explains how they are all found.
CHAT and share your love of small ships, and answer other peoples questions. Join the Fred Olsen Cruise Chat Facebook Group
Disaster in the Caribbean! The book series has been in the charts for months. Book 3 sees Violet with a new job on board and a new boss in the USA and Caribbean. It does not go well. Adult action romance on a cruise. Follow author Sally Katz by clicking her name and then on the author page on Amazon, click follow. Then as she releases a new book your are informed.
Marella Cruises to USA / Central America – click here to view Marella Cruise's own web site page for – Central America Cruise deals pageBOOK A SHIP ARRANGED CRUISE HERE – GO TO YOUR PERSONAL P&O CRUISE PLANNER HERE