Braemar is now the smallest ship in the Fred. Olsen fleet. It has an uncrowded, intimate feel with just over 900 guests. It is also Fred. Olsen's only small ship given the definition of under 1,000 guests being small. With a flatter hull shape, Braemar can take guests closer to smaller, shallower destinations, and being that small it can navigate some of the world's most remarkable waterways, including Greece's show-stopping Corinth Canal. It is a river going cruise ship.
The Braemar's largest restaurant, the Thistle restaurant is located on Main Deck 4 at the base of the ship's beautiful Atrium. It is elegantly decorated in creamy-beige and mocha coloured furnishings. For an intermate evening out, at the top of the atrium is the cosier Grampian restaurant. As part of Braemar's extensive refit in late 2017, the less formal Palms Café has new, stylish upholstery, soft furnishings and seating.
Fred Olseon Criose Chat – Bolette, Borealis, Balmoral, Braemar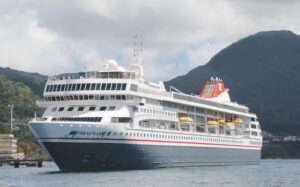 924 guests | 401 crew | Rooms 485 | 4 Restaurants | Swimming Pool | Spa | Gym | Jacuzzi | Length 196m | Beam 22.5m | Library | 24,344GT | Speed 17 knots | Fully Stabilised | Launched 1993 as Crown Dynasty (then Cunard Crown Dynasty, Crown Majesty, Norwegian Dynasty, Crown Dynasty) Braemar Page on Fred. Olsen own website
SHIP TOURS help you choose your next ship Aurora Ship Tour Marella Discovery 2 Cunard Queen Victoria Arcadia Ship Tour Every cruise ship and every fleet listed hereOur Insurance and Medical testing page has other options and is worth a look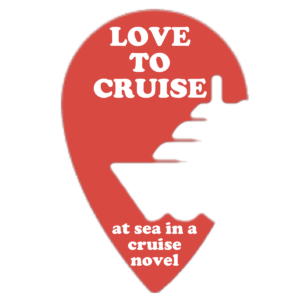 You may have seen cruise thriller author & movie maker Stuart St Paul – click here on a ship giving an after-dinner speech or a talk with a book signing. Crime novels are a whole new experience. You may not have been to the ports in the novels, you certainly won't have been to the parts of the ship they use but they take you there. Stuart's page is here. The cheapest way to buy his cruise thrillers is the KINDLE BOX SET, all six cruise thrillers for the price of two.