One of the best ways to see Bruges is on a simple and very cheap Canal Boat tour because it cuts through this UNESCO World Heritage city and introduces you to its cultural, architectural and historical importance. Most canal tours take only 30 minutes and you will see medieval architecture including low bridges you have to duck under. We highly recommend it as the start to seeing Bruges and it will orientate you and inform you as to where hidden gems are to be found like the our Lady and the Madonna and Child sculpture. If you are on a day visit, the saving of time at these locations is as important as the saving of money. Bruges is of coarse Euros, but even with a poor exchange rate like in 2009 it is still cheap. Enjoy the tour with me here in this film.
Cruise Doris Visits Subscribe. Thank you
You can see why they call Bruges the Venice of the North, but that is also a term thrown around in St Petersburg and much of the Baltic because they are all canal based and often styled on Venice. Bruges is a city you can visit on a City Break by many means not just a ship, you might like to see our Bruges walk of the city and view from the Belfry and our Chocolate film. It is a city you could spend some time drinking local beer in, sadly we only had one quick drink at the station waiting for the train. But, we will be back, Bruges is on most Baltic Cruise. If you are thinking of a City Cruise, then take a look at our Baltic overview film if you have not seen the full length films. It is a short snap of many ports / cities all run together so you can get an overview.
Bruges is often on a short cruise or taster cruise, take a look at the other port destinations visited for short cruises from Southampton. Click here
CHAT GROUP – Cruise the Baltic Chat – New Group, be one of the first to join and start a thread on your forthcoming or past cruise by number – CLICK HERE TO SHARE & CHAT
Walking Shoes and what to pack. This is cruise of discovery and in maybe seven port stops with seven cities to explore you might need good shoes and few things. CLICK HERE for our new BALTIC CRUISE destinations menu – All parts and tours together, then a choice of every Baltic port in its own menu. CLICK HERE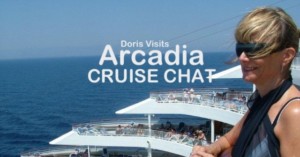 You can get to Southampton Cruise Terminal by coach so, so cheaply have you ever considered it? If you have never cruised, and we are mainly a cruise site, then click here to see how to look at what cruising is. We first did the Baltic on the Arcadia, see the special film of the ship going under the Great Belt Bridge in the midnight 'sun'.