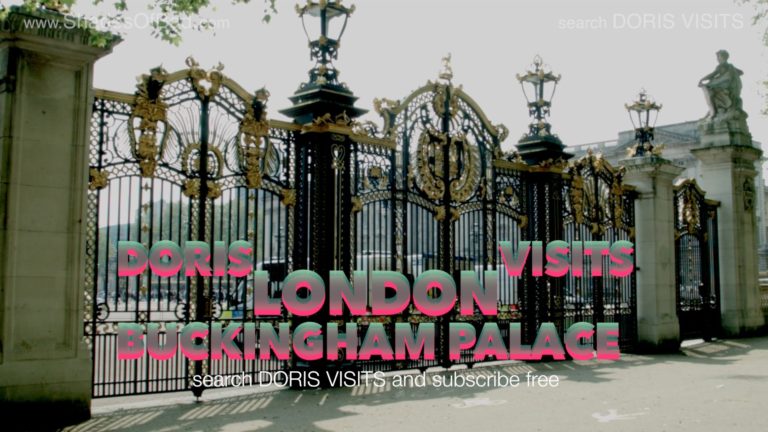 According to the Daily Mirror (see article) more Brits have visited the Eiffel Tower than Buckingham Palace, we just never go and see our own sites. We have feature Buckingham Palace as well as some gems like the fabulous canal boat ride from Little Venice (near Warwick Tube Station) down through Regents Park to Camden the home of London's great street food, a huge bizarre market that could be in the Middle East and music venues that are historic. Why do we all climb the hill in Monte Carlo to watch the changing of the Guard, of be back in Stockholm Centre at one o'clock not to miss it when it happens at the palace?  (actually we have a great changing of the guard film in Stockholm)
Cruise Doris Visits Subscribe. Thank you
We wish to see hime churches and architecture in places like St Petersburg, but we do have it here. Are the churches in Rome (see the one at the end of the film) better than those in London? London on a summer day is fantastic, that is the problem…. the summer day bit. August 2017 has been another disappointment, but London attractions are not.
So then, when you read the article it gets interesting. The number one attraction for them we have never seen is Chesil beach leading to Portland Bill in Dorset, now we have not filmed that but it is amazing. (we have filmed the Isle of Wight, near Southampton, and to visitors that would be a tour. Take a look. seriously. Isle of Wight, great !!!).
Number two is Ben Nevis in Scotland, number three Glastonbury Tor, number four the Eden Project Cornwall…. now hang on a minute, this is a life times work, if we look at the UK we might need to start with a British Isles Cruise ! The first London feature they list is number seven if you count Hampton Court in Surrey part of London, which I guess it is. The Roman Baths sit at Number nine, so you can see how hard it is to choose a place to visit if we take the whole country. We filmed Bath for the Christmas lights. I am not sure about the Angel of the North being at number 12, we see it on the way to Edinburgh, and Edinburgh Castle creeps in after it at number 14 (on our Edinburgh and Harry Potter videos). Window Castle gets in at number 15, but, that is not really London. Kew Gardens gets in at 16, and again, we have filmed that for the Christmas lights. The Tate Modern is what I would call their first genuine London entry at 24. Again, we have filmed it for the Tate Modern Christmas Market which is very good and a little odd and a touch fetish, and it and Borough Market are worth a Christmas walk as they are very close. St Pauls kicks in at 26, that is across the river from the Tate Modern. 27 is the London Eye and from then on they discover London like Trafalgar Square at 30 which we feature on a quaint London walking film. Enjoy London, it is a cruise destination for many, via Tilbury, so one day we must film Tilbury. Some ships come up further but they have to be small. But Fred Olsen does use Tilbury. Take a look at what is on your door step.

Fred Olsen Cruises from Tilbury – Click Here.