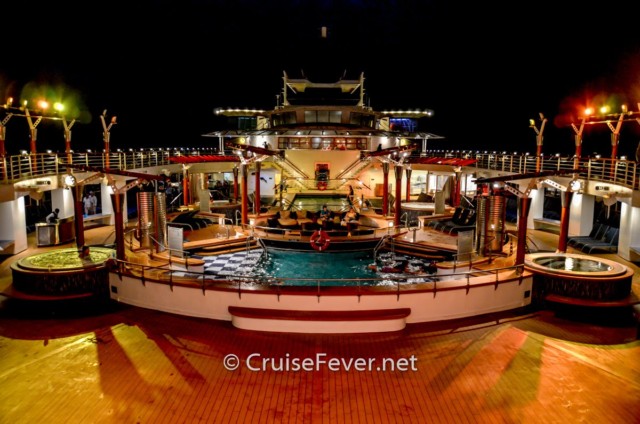 The Celebrity Constellation
Take a look at the Celebrity Constellation, it is wonderful Millennium Class cruise ship that has three sister ships, the Celebrity Infinity, Celebrity Summit and Celebrity Millennium. Cruising at it's best with a contemporary twist and exceptional levels of service.
The Celebrity Constellation holds just over 2,000 passengers and has a crew of 999. It has 13 decks and travels at 24 knots. In 2007, Condé Nast Publications reported that Constellation had come top of their Traveler Cruise Poll six times in seven years.
One book early deal they have offered is up to £900 off and a free drinks package (written June 2017, check current deal). On the Constellation they have a restaurant Qsine, which offers innovative speciality dining with a diverse menu of modern cuisine. It serves craft beers in the Cellars and is a haven for foodies. Be spoilt with classic combinations in the main dining to authentic ice cream at the Café al Bacio and Gelateria.
And something we may only dream of, coming in 2018 the staterooms staterooms will an Infinite Balcony where it is claimed the entire living space becomes the balcony, so you will be able to walk right out to the water's edge. Sounds a bit like a posh walk of the plank! Can't wait to see it. The ship has already undergone a top to bottom refit to make it more like the cruise liners Solstice class ships.
We have another film on the Celebrity Constellation.
Doris Visits allows you to SEE THE CRUISE BEFORE YOU CRUISE THE SEA. Please follow us on Facebook and Twitter and share.
Cruise Doris Visits Subscribe. Thank you
Their ships are stylish and contemporary.
CHAT GROUP – Cruise the Baltic Chat – New Group, be one of the first to join and start a thread on your forthcoming or past cruise by number – CLICK HERE TO SHARE & CHAT