Just arrived in Boston and been out testing the new camera, the Canon XC15. OK, so it is first run and we have not got the hang of it yet, and we had to stop for a few beers at CHEERS bar. Cheers, the new bar is a rebuild of the original bar, The Bull and Finch Pub, that was here in 1981 and inspired the writers to go off and write the sitcom which is now part of popular modern history. The interiors were obviously shot in a studio build in Los Angeles, but this is the exterior that was used over and over again. The show was nearly canned as the first series failed to gain an audience, it ranked nearly last in the ratings. The show ran from 1982 to 1993 and reached number seven in the charts and is listed as one of NBC's best all time shows. A staff writer on the show who later joined the production team, David Lawrence Angell was on the first plane to hit the World Trade Centre in 2001.CHAT GROUP – Cruise Canada & the USA Chat – New Group, be one of the first to join and start a thread on your forthcoming or past cruise by number – CLICK HERE TO SHARE & CHAT
Cruise Doris Visits Subscribe. Thank you
Our main Doris Visits films on Boston will follow, but we thought we would score an early goal putting a short one up just to test the footage of the new camera through FCPX10.3 (edit) which is also new.
GRAND CENTRAL STATION NEW YORK BIG BUS TOUR – RED NEW YORK BIG BUS TOUR – BLUE NEW YORK BIG BUS TOUR – PURPL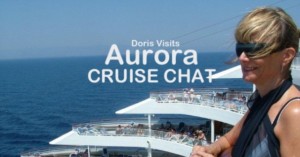 If you are new to Doris Visits Cruise TV then welcome, we invite you to comment at the end of our blogs, and ask you to follow us on here on www.DorisVisits.com and like us on Facebook and follow us on Twitter and subscribe to our YouTube Channel to get the best from us. We are always looking for a social media persons to help us expand so drop us a line anytime at [email protected] PLEASE SHARE
SEE THE CRUISE BEFORE YOU CRUISE THE SEA. We show cruise destinations all over the world. From St Lucia to Barcelona, from Tallinn to Tenerife, from Rome to Russia. Please follow us on Facebook and Twitter and share.
Clicking the DORIS VISITS COMPARE CRUISE DEALS BOX takes you to a variety of deals and explains how they are all found.
CHAT and share your love of small ships, and answer other peoples questions. Join the Fred Olsen Cruise Chat Facebook Group
Disaster in the Caribbean! The book series has been in the charts for months. Book 3 sees Violet with a new job on board and a new boss in the USA and Caribbean. It does not go well. Adult action romance on a cruise. Follow author Sally Katz by clicking her name and then on the author page on Amazon, click follow. Then as she releases a new book your are informed.
Marella Cruises to USA / Central America – click here to view Marella Cruise's own web site page for – Central America Cruise deals pageBOOK A SHIP ARRANGED CRUISE HERE – GO TO YOUR PERSONAL P&O CRUISE PLANNER HERECRUISE INSURANCE THAT EVEN THE CRUISE SHIPS SELL, AND WE ADD NOTHING ON, JUST CLICK HOLIDAY EXTRAS – OR OUR BLOG

Powered by GetYourGuide. Become a partner.