How would you smuggle money onto a cruise ship? Getting alcohol on is hard enough.
Ex-special forces Commander Kieron Philips is about to start work on a cruise ship and dive straight into the kind of trouble he thought he had left behind.
Listen to a Cruise Ship Heist as a free audiobook – the complete book. 8 hours 56 minutes that will run in forty-four parts on YouTube. In part 45, book 2 starts as does the agency and the need for more staff.
Search for the great cruise novel Cruise Ship Heist
Commander Kieron Philips has his first foray into trying to be a civilian, by travelling to a cruise ship to be a guest speaker. He is far from relaxed. Is the idea of a cruise ship so daunting? Or is it being a civilian? He worked deep undercover and behind the lines in the Middle East for most of his career, so South America and being a human with a social life are new to him.
Philips feels something smells wrong. His mind plays tricks as he wonders if he is being over-cautious. But is he? What is it that feels wrong?
A new part is loaded every Monday evening at 8 pm. Book two will be completed in 2023. The aim is to try and hit 100 parts by then.
The whole of Cruise Ship Heist was loaded in 2022. It is a complete, thrilling, novel, and free to listen to on YouTube.
Kindle. Hardback. Paperback. Audible. And serialised on YouTube in 55 10 to 14-minute sections to listen to completely free.
PART 1 – FREE AUDIO BOOK on YouTube – Click here
Thanks to those who listened to the second podcast yesterday. (link in post below). That is old now…. but,
It is just a radio show. A podcast is an independent radio, and ours is based around cruise travel and experiences. It is not comments or news that becomes out of date, it is cruise visits and experiences and chats with Jean and me. I started in Radio in the late 1960's, and took over Steve Wright's show on Radio Orwell when he moved to the BBC in the summer of 1979. So, the cruise podcast is a wonderful full circle for me.
The podcast show released yesterday (now old) looked at Christmas markets in Hamburg, Oslo, and Copenhagen, and then a quick flavour of Christmas in the Caribbean. You hear radio easily now on your smart device by clicking the link.
So, what is new? And I also mean a new experience that might be the future? …. Look, listen and chat.
A long-running very successful radio show that started at the BBC Light Service, (Rember that?) back on the 31st of January 1949, was initially called 'Late-Night Serial'. It soon changed to A Book At Bedtime. For strange reason in 1960 they lost the A, and it was called Book at Bedtime, although the presenters were tongue-twisted not to say A book…. When I was training at the BBC, they occasionally put me on shift away from Radio 1 (where I was stationed), and I can remember trying to stay awake as the books were read… I had to because it was my job to start the next taped show when that ended…. a computer does that now.
Tonight, we start our cruise book series @[email protected]. The series title mis-uses deliberate computer symbols for a digital era. It is a complete free audiobook read over 55 parts or nights. You can join and leave whenever you want, but there is a benefit from listening at 8pm each night, please let me explain.
All shows like these remain, like all old TV programming, now stacked online and viewable! As a test, I looked for something that the BBC would never dare show again, but the great YouTube channel that has so much content had…. Alf Garnett. I appreciate he says things we would no longer say, but his comedy genius is missed. Today, he would make the right kind of programme with that genius if he were to perform a current script. Today, Mrs Brown fills that gap, and despite the BBC not enjoying the show originally, the show has become huge.
https://www.youtube.com/watch?v=t0-leRNxhmg
Those of you who have seen me on a cruise ship stage, talking about my strange career, know I did the three original series of Mrs Brown and then d'movie. I am the only other Mrs Brown ever, the only one to dress in her clothes although she did do all her own stunts. It is interesting to talk about these times and how and why because I nearly turned that contract offer down; just like I left The Fast Show after the first series. It is hard as an artist, more accurately impossible, to know what will become a hit. You learn that you just have to put your head down and make do the best work you can. In years to come, the Mrs Brown shows might become unshowable programmes just as shows like the Minstrels, which I also found on YouTube. Try having a night watching the YouTube TV jukebox the next time you think nothing is on and see how much fun it is.
Here is the difference with our @[email protected]. It is on YouTube… what does that mean? It means you get the whole audiobook free and there are visuals…. You do not need to watch, you can just listen, but the story is read to mute cruise travel visuals of ports and ships. So, you can watch and listen… and chat…..
Wow! Stop there…. Look, listen and chat? That sounds like an old Diana Ross hit….
Our new @[email protected] can be listened to whenever you want, after it is released. But it will be released at 8pm every Monday to Friday weeknight…. the first 15 episodes are loaded for YouTube to premiere on the clock.
…. The next three podcasts are loaded in podcast land…. They come out automatically to your smart device that needs no ariel and no dish.
If you subscribe to YouTube, and find the @DorisVisits channel and follow, you might be able to see @[email protected] is premiering tonight at 8pm.
When I started in radio and TV, I could not have imagined this world!
What this should mean… and we have never used this set up… so it is new to us… dramatic music from YouTube should start 2 minutes before 8pm. And build to the release.
At 8pm the show starts… and as you watch the cruise locations you may have visited, and listen to the book, you can chat with others and comment in the comments (or on the chat groups).
All programmes like the old Alf Garnet shows and our new @[email protected] can be listened to or viewed at any time, the issue is looking for them. Just type what you want into the search engine in YouTube. Even shows now banned and forgotten.
It is impossible to say that there is nothing on TV. Traditional broadcasters may be offering nothing you wish to see, but you could spend a night watching old memories on YouTube on your smart TV or device.
YouTube is the biggest broadcaster by far. The biggest British broadcaster is the football Premiere League! Not the BBC.
YouTube is where we have a Doris Visits channel, now called @DorisVisits in the new YouTube title format. We have over 400 cruise videos you can watch when there is nothing on TV. There are over 5000 subscribers and we would love you to subscribe (It means join or follow, there is no fee).
Tonight, at 1800hrs we release our first in a new series @[email protected]. Each section is between 10 and 14 minutes, so ideal for a late-night listen before you go to bed. It might be the case that no one listens at 8pm tonight, but that doesn't matter anymore, because it is up there forever….
If you have enjoyed hearing the book read, there is a deal to join Audible below. The Audiobook can be rented through the library or purchased via the link. It is also on Kindle, paperback, and the hardback version will be out soon.
Have your say – post on a chat site then DM me to let me know it is there. The SAGA site is now called uCruise SAGA group by Doris Visits

Showing 2 reviews
A gripping cruise-accurate page-turning thriller that I couldn't put down. I'm not normally into fiction – but this book had me gripped from beginning to end. If you've ever been on a cruise, you'll recognise so much of cruise life from Stuart St Paul's brilliant story-telling. But this is far more than an ordinary cruise. It's a brilliant adventure with many twists and turns. If you're anything like me, you won't be able to put it down.
I read this book while on my last cruise on P & O Ventura to the US and the Caribbean and I must say once I started it I was hooked and couldn't put it down, sitting up late into the night to read another chapter. I really like reading books with a cruise theme while actually on a cruise. The story was exciting and certainly kept your interest. Looking forward to the next one.
For the audible trial click here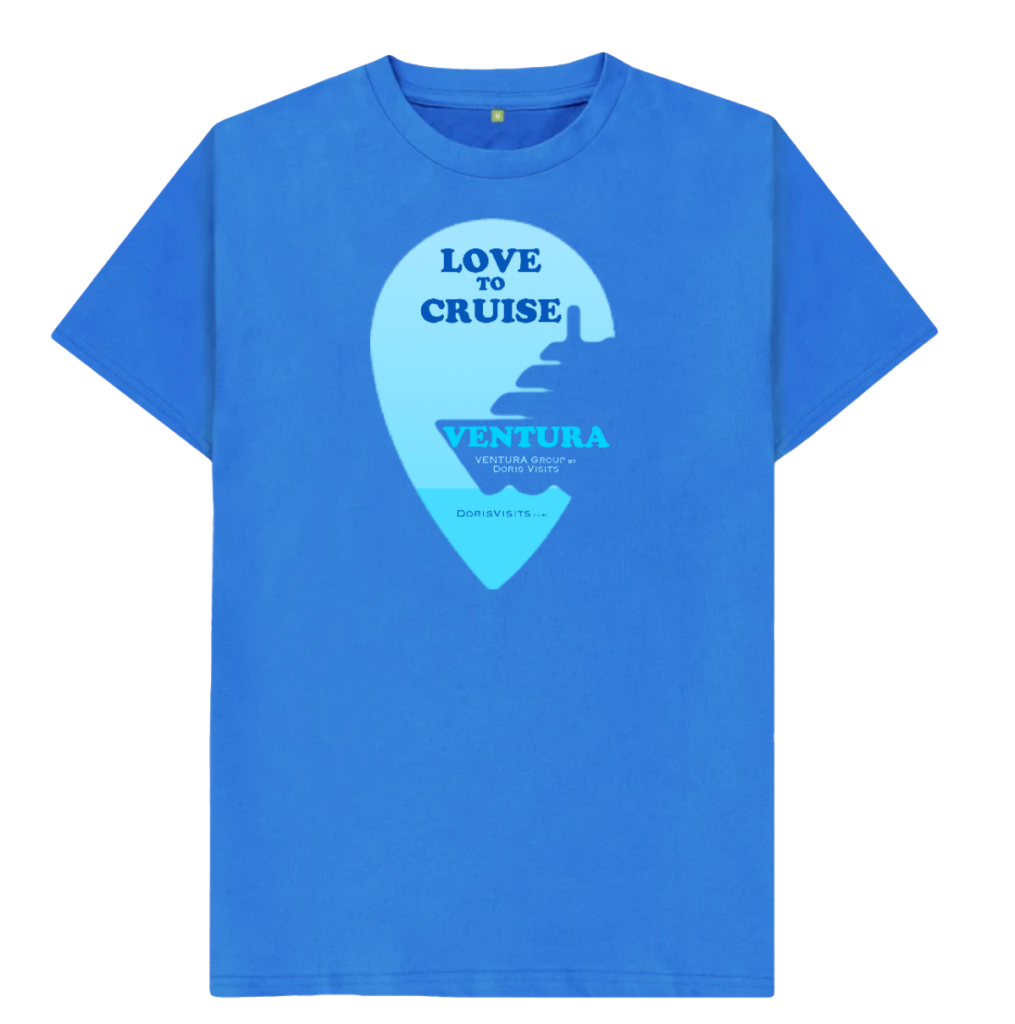 Take a look at the reviews from cruisers on Amazon. The books are all major crime mysteries and page-turners. Each is an accurate portrayal of both a cruise ship and the ports used.
Read along.
PART 1 – FREE AUDIO BOOK on YouTube – Click here
READ ALONG WITH THE FIRST 8 CHAPTERS HERE – SOME CHAT GROUPS HAVE MORE IN FILES….
I'm Commander Kieron Philips… or was. I've been discharged from my military service; not that the Army uses that term nowadays. There won't be much paperwork on it. There was never much paperwork on anything they had me do.
I can sense when something's very wrong, but the real skill is to figure out what it is before it kills you. Maybe I'm overthinking things, suffering from no longer being in military service, but something feels wrong. Maybe I need more therapy, but I used to be paid to feel this right.
The hairs on the back of my neck, the sensitive skin under my ears and on my cheeks sense change; the pressure, the texture, and the temperature. The air in this small plane has been less fresh than on my long-haul flight, but now the doors must be open. People are reaching overhead for their bags, hurrying to queue, to leave. Like so many young soldiers I watched rush in under fire, when a cool head might have saved them, they are keen to get off. Their bulky hand luggage appears too heavy. Re-location? A mass exodus from Colombia to Costa Rica?
Perhaps they're hawkers, off to sell to tourists on beaches, and this excess hand luggage is their stock. That would explain the impatience; every minute lost is a missed sale.
'Stand up and join the queue', I tell myself, but I remain fixed in the penultimate row at the rear of the plane. The larger part of me is not ready to stop profiling others and join the civilians. I never asked to be a real civilian.
I had changed planes for the second time at Cartagena after a long flight across the Atlantic, so I'll have to wait for my checked-in case if it managed to follow me. My hand luggage is two uniforms: 'parade' for a casual event, and 'ceremonial' for formal evenings, plus black boots. None of that leaves my side now I can no longer replace it. Everything else I own is replaceable and stowed below, hopefully. I'm wearing civvie hiking boots just in case I can get to see Braulio Carillo National Park before we sail. I'm ready to dump bags and run, although I suspect that's a long shot. A travel-day often vanishes, and so far, this has been two days, three planes.
I feel the heat now, but I'm used to that. I convince myself that the queue at immigration, then a wait at baggage reclaim, will put me behind the semi-locals with their excess hand luggage arguments at customs, so I should stay put. But the real reason is the woman behind me. I can't turn and look, but I noticed her earlier. She's built like an athlete: wide shoulders, toned arms. She hasn't moved either. An athlete would be up, and in this race. She, however, has a worrying coolness and is waiting for something.
No one should be carrying a weapon, even though this is South America. They all went through security, except the airline security can be a joke: 'Did you pack your own bag? Are you carrying anything sharp?'
I only have a sharpened wooden pencil, with which I could slay a vampire. The problem is, vampires don't exist, but pencils do kill. Soldiers who've been trained to spot and deal with terrorists are being laid off from the forces and they can't get jobs back in the UK. No country ever wants their military back; they train them to kill, then don't know what to do with them. Many ex-soldiers would be better off getting refugee status than adding to the urban homeless on bended knee. I can't think of a more fitting description for them than refugee, 'a displaced person who has been forced to cross national boundaries and who cannot return home safely.'
The plane begins to empty. Time to stand and join in. At a little over six feet tall, I've no problem sliding my suit-bag out of the overhead compartment. The woman behind me is still biding her time, waiting, and watching. I smile politely, encouraging her to go first, but she's not moving. I don't like anyone on my six. It appears neither of us feels comfortable with someone behind us.
To lose her, I cross the two empty middle seats and become the last in the queue on the other side of the plane. She's tall standing up, has a short-sleeve white shirt, easy skirt cut just below the knee, and flat shoes. We catch eyes again. She has a solid stance and could be military. We exchange a knowing nod before I turn to the older couple in front who are blocking me. The man is struggling with their case in the overhead locker. He could be a descendent of the Toltec, Aztec or Mayan people who are often short, but age has made him shorter. The couple look like they've been together forever, and I bet he used to get their case with ease. A life-partner in my line of work would have been a risk; someone who could have been used to get to me, a weakness, or is that just a feeble excuse for me to avoid real life? I've got no excuse now. I'm Mr Joe Public, off to join a cruise ship. I slide their case out and lower it for them. She offers me a grateful smile.
"Preocupes, amigo," I say.
They squeeze past a tall lady about my age. Her clear Spanish skin, vivid dark hair, and clear eyes make it hard to judge her age. She laughs at me, and I am captured by her beauty.
"What did you want to say?" she asks.
"I said, no worries!"
"No, you said, 'worry my friend', like you were going to kill them!" She laughs. "'No te preocupes amigo', is what you should have said."
"Hombre agradable! Hombre guapo! Guapo," the older lady says, understanding my error, but her husband moves her away quickly. He catches my eye, then looks at a man still asleep in the window seat. I am confused.
"What was that?" I ask my translator.
"He said thank you," she offers.
"I got that bit; I mean the other."
"Nothing," she says, smirking.
She's holding back. My look demands an answer.
"She said you were handsome, very handsome. She's old, must be going blind!"
Her look demands I lift her bag down to return the favour.
I've become a baggage handler! I was one for a while at Beirut International Airport when working undercover, before the attacks, before the name was changed to Beirut–Rafic Hariri International Airport. If the sleeper is her husband, why doesn't she wake him? Why doesn't he lift her bag?
No, she shows no connection, and her clothes are far more expensive than his. They can't be together, so I retrieve her case. Immediately I know why she left it for me. It's very heavy. She guides me to rest it on her other wheeled bag that she will pull off the plane. No wedding ring, but age spots on her hands. Maybe I should've offered to carry a case for her. It's not the foreign weapon left in a jeep as an attractive 'keepsake', cabled to trigger pounds of nasty explosive. I should've tried harder. Maybe that's why I'm still single. But why has she three bags of hand luggage? Why does everyone have so much junk?
I'm looking for trouble that isn't here. Perhaps she'll be on my ship, I ponder, but then again why would guests be joining a ship here in mid-cruise?
Being sociable, I lean over to wake the guy by the window, but he doesn't move. I touch his skin and it's cold. He's dead. I've felt bodies like his before. It was good I found him and not the Latina sitting next to him. He's not young, but too young to die. The last time I touched a dead body it was a child, spread-eagled in the street and I was helpless. That child was one too many and I knew I had to get out. I reach above him and press the button to call an attendant. There is nothing I can do to help him. There was a lot I could do to help the children living in the streets of Syria, but that was not why I was deployed there.
The attendant arrives against the flow of people and breaks my wandering thoughts.
"He seems in a deep sleep. I hope he's OK."
The attendant reaches over and comes to the same conclusion I did, but he doesn't want to engage in any kind of hysteria either.
"You can go, sir, I've got this," the young man says.
It seems he is used to dead bodies as well.