Strictly Come Dancing heralds a time of the year when the leaves fall, and the fuel bills defy gravity.
Jean and Stuart talk about how up-close-and-personal Strictly Come Dancing is on a cruise ship and then meet two brothers from Liverpool. Les has a standard balcony cabin but his brother Alan has booked the big suite at the front of P&O's Britannia. It is food for jibes all week until Jean persuades Les to go and see Alan and his wife, Sheila's suite. Both SCD and the tale of two Scouse brothers are in Jeans all area tour of the Britannia.
For a fuller view of the content used this week, here are some great links. And you can meet Alan and Les, and their lovely wives.
Search for the great cruise novel Cruise Ship Heist
Cruise Doris Visits Subscribe. Thank you
What are you Binge watching on TV? We have just watched two series of the TV show set in Stavanger. State of Happiness. They talk about the TV show and the oil boom that took Stavanger from a small fishing Village to a boomtown. State of Happiness is an English-Norwegian drama set in Stavanger in 1969 as the 70s exploded with money. The wooden houses are a living museum just as they were then. The show is on BBC 4. It is about power, profit, politics families and young love between two cultures. It is about wealth and risk, ships, rigs, sea, and diving. Everything changes in Stavanger, but is it worth it? This is Jean's port guide film of Stavanger.
Cruise Doris Visits Subscribe. Thank you
Jean and Stuart then talk about Christmas markets and Christmas in the Caribbean. They cover Hamburg, Oslo, and Copenhagen.
Cruise Doris Visits Subscribe. Thank you
All our Hamburg films are here.
All our Copenhagen films including changing of the Guard, Rosenborg Castle, and Tivoli are here.
Christmas in the Caribbean is here.
Cruise Doris Visits Subscribe. Thank you
Jean's big Christmas Market tip is to work out what to do in the morning. In Hamburg it is Wunderland. In their brochure, they have a quiz which changes. You have to spot things as you go around… a bit like where's wally of the find the corgi on the Royal Yacht Britannia in the brochure has a quiz – things to look for and find as you go around. We have many films on the model railway… which is far, far more than that. It is a world experience.
Cruise Doris Visits Subscribe. Thank you
This year's Christmas Markets include.
Bruges Christmas Market is 25th November 2022 to 8th January 2023
From the end of November, the historic city centre of Bruges will be transformed into a giant Christmas market. The centre is located on the Markt and Simon Stevinplein, in the city centre. There will be local food, homemade hot chocolate, ice-cold jenever, spiced glühwein, Belgian beers and cheeses. There will be choral concerts.
Hamburg claims to have over 30 Christmas Markets
Hamburg, Gateway to the World, 14 november – 23 December 2022. Hamburg is Europe's second largest port city, with an extraordinary maritime heritage to match. Christmas lights reflect off the waters of historic canals, while historic streets and buildings provide a magical setting for over 30 Christmas markets
Oslo loves the word Cosy. Well, it is all in one easy square.
Christmas in Winterland in Spikersuppa starts on November 12, and runs to January 1st, 2023) Christmas in Winterland (Jul i Vinterland) is the main Christmas market in Oslo, located in Spikersuppa, alongside Karl Johan street. Handicrafts, food, and hot drinks.
Cruise Doris Visits Subscribe. Thank you
Copenhagen Christmas Market opens November 4th …. very early.
Copenhagen Christmas Market Dates ; King's New Square Christmas Market (Julemarked Kongens Nytorv): Nov 4 – Dec 21, 2022 ; High Bridge Square Christmas Market. But…. Christmas in Tivoli Gardens (November 18–December 31, 2022) is a great place to enjoy pre-Christmas.
Cruise Doris Visits Subscribe. Thank you
Tallinn – recently voted the best Christmas market in Europe.
From 25th November 2022 to 8th January 2023 … Following tradition, the Tallinn Christmas Market will open its stage and sales kiosks at the end of November but the Town Hall Square has already erected a fluffy Christmas tree.
Amsterdam – Christmas market and boat ride
The largest Christmas market in Amsterdam is the one next to the skating rink on Museumplein. The Ice Village is known for the wonderful combination of skating and shopping in a magical winter landscape. In 2022, the market can be visited from Wednesday 14 December to Monday 26 December. Winter Festival 2022/2023.
Cruise Doris Visits Subscribe. Thank you
In our podcast, I mentioned our good friend
Jimmy Jermain
who is THE Cliff Richard cabaret tribute act. This is Jean performing with him back in 1995. If only we had smartphones that took pictures back then, we would have so much more to look back on….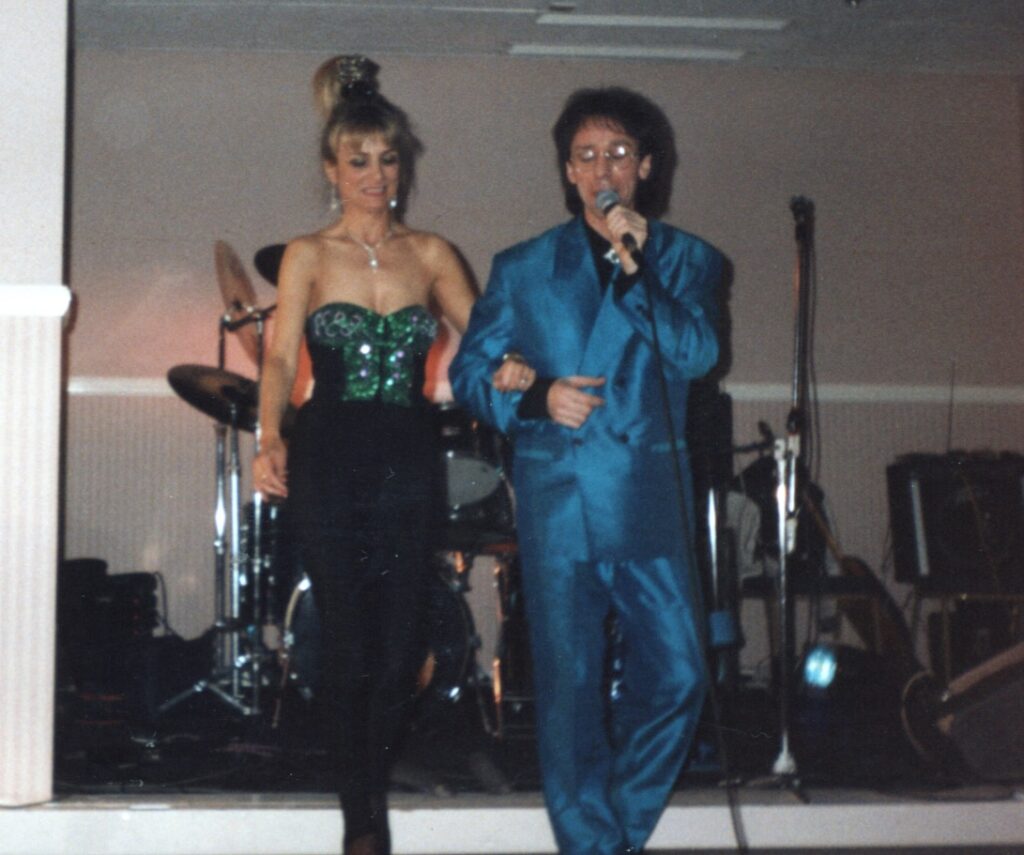 David has a tech tip on the mobile network at sea, and finally, Stuart reads Chapter 1 from his cruise novel Cruise Ship Heist. For the audible trial click here
Cruise Ship Heist is a Kindle or Paperback from Amazon should you wish to read along.
AMAZON LINK – please review the book on the Amazon page, say you heard it as an audiobook.
Your reviews and scores are very important.
A number of the books in the series are now available as audiobooks.
Cruise Ship Heist can be heard without interruption on Audible. For the audible trial click here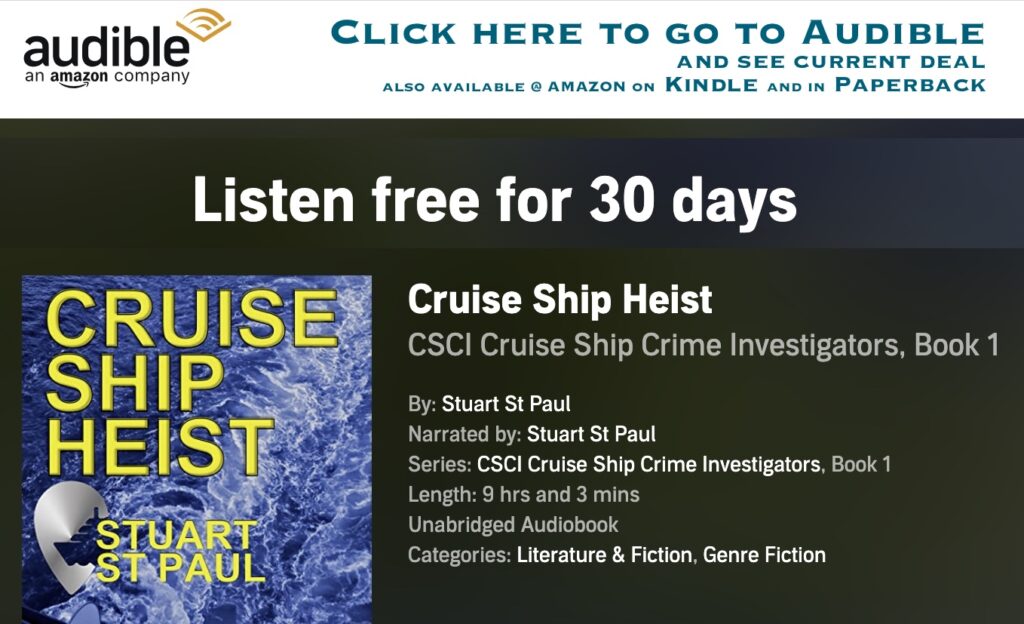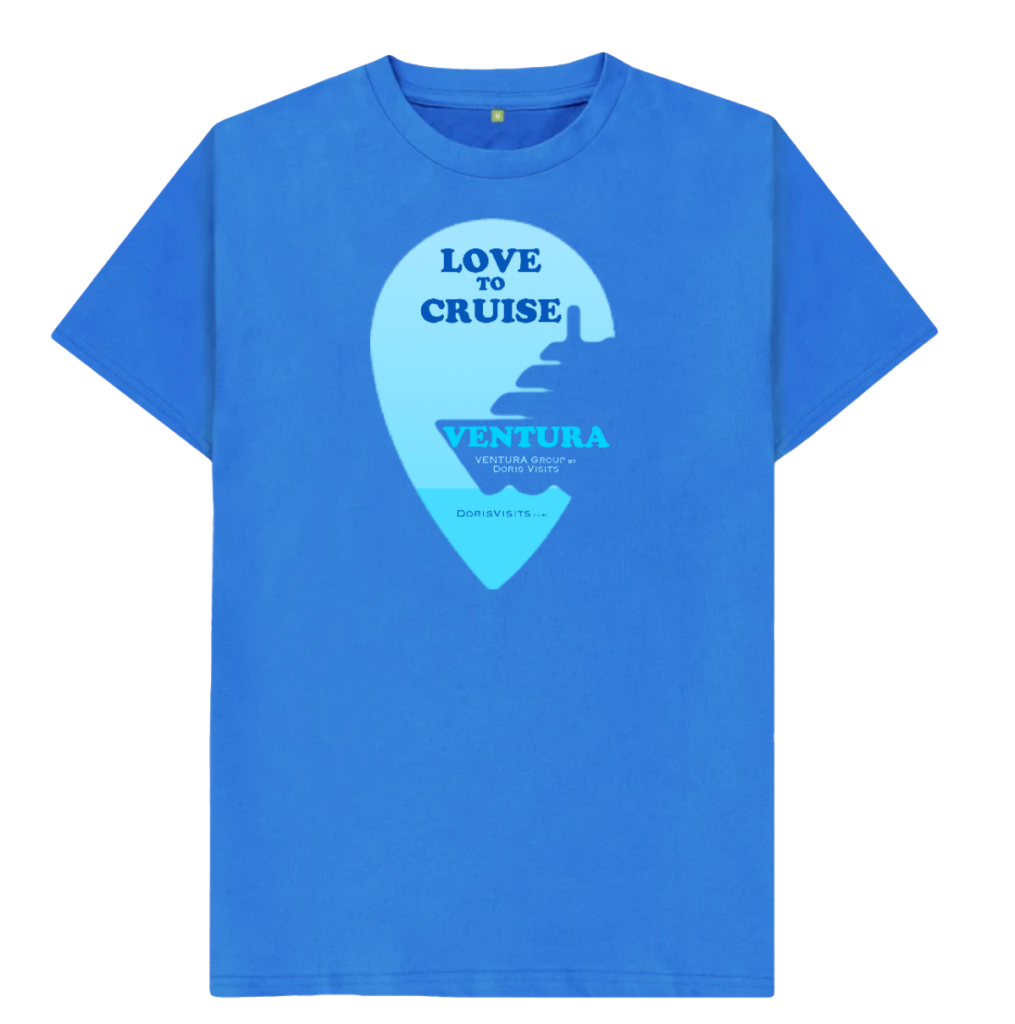 Enjoy Cruising, and please share our great Port films on our Doris Visits Youtube Channel