We planned to deliberately do three different ships this year. They were all new to us. We could have gone back to our favourite ships, but we felt it was a year to experiment after the lockdown.
This week the podcast is recorded at the Time Out Market in Lisbon, or do we have to say Lisboa? There is a visit by rail from Rossio to the National Palace of Queluz, and Jean and Stuart discuss how you choose a ship. The difference is not just how they sail in poor weather, but Jean does mention the wristbands you should carry that are listed in our online shop – see the menu – we just refer you to links of cruise items.
Two minutes please, a genuine call for help. Please VOTE… for the Doris Visits Podcast at @ https://podbiblemag.com/pod-bible-listener-polls-2022…/ we produce lots of helpful content, and the podcast reflects the port guides, and talks to you cruise cabaret acts, and cruisers from the chat groups. We would love to chat with you on a future podcast, but please vote for the Podcast by adding in CRUISING WITH DORIS VISITS in the last section of voting, the small independents… that is us. While passing TV and Film please vote for our daughter's podcast Dreamroles on the way through to us in the final section… Thank you, Thank you.
Search for the great cruise novel Cruise Ship Heist
Having sailed on classic older ships, like the Black Watch and the Adonia, we have a badge for having sailed on various ships from 500 to over 5000. But, as much as size matters, it is far from the only measure to consider and choosing the right ship is important. The ships that were once thought of as large are simply mid-range in size now and our demands can find some ships dated. So, which ships did we decide to test this year? We sailed three times in 2022 and on three very different ships that were all new to us.
SMALLER SHIP – SAGA Spirit of Adventure – under 1000 guests
We started the new year on the brand-new Spirit of Adventure. The Dining Club is to a live duo, and it has a small Asian restaurant on one side and an Italian the other side. The Clubhouse has a good four-piece party band, (duo and band sometimes combine). There is a 400-seat theatre with a trio that backs the visiting acts. There is a Cardroom, and a mezzanine in the atrium where they hold crafts and painting classes. Room service is very popular. Entertainment finishes early. The clubhouse is used for rehearsals after midnight. All-inclusive with a very small wine and beer menu. It is a cozy ship with no real books in the library, but USB charging ports everywhere and free WiFi to download eBooks and Audiobooks. The library stretches the ship so at one end it is quiet, but at the other end it is around the Atrium with a coffee outlet and the craft workshop so it is buzzing. There is a wealth of cushions to supplement a new cool design which looks set for a new generation. The ship was still in partial lockdown but that was a minor inconvenience unless you had to do isolation. We shot the ship and made a full passenger-area tour. This ship is smaller, not nearly as small as the R-class. It has great manoeuvrability and good stabilisers. However, they do not stop the front-to-back lurch in choppy seas. All ships suffer from that.
Cruise Doris Visits Subscribe. Thank you
MEDIUM SIZE SHIP – QM2 – 2,600 guests
Two theatres (one with an orchestra of 9 then 17 when the two join, and a 60-piece Cunard orchestra on the back LED screen) and a ballroom with a dance band, nightclub 32 with a party band and DJ, many bars with music, and a piano bar. Service is another class to many ships and the food is good and you can have a five course evening meal.
Our mid-year cruise was on the Queen Mary 2. This is the only Cruise Liner still at sea as a passenger's vessel. It is classy, and dressier, it has many bars and entertainment venues. The food was good, and the service was excellent. The wine and beer selection made you feel like you were on holiday. The old ship did not have the polished smooth contours of the newer ships, but it was different. The clientele was as different, with many same-sex couples and a wide variety of nations and cultures. German customers were in the majority for much of the cruise. We loved it and it is a firm favourite of ours now for when we want a treat, as it is a little more expensive.
Cruise Doris Visits Subscribe. Thank you
LARGE SHIP – The P&O IONA – 5200 guests
– multiple bars, restaurants, nightclubs, shops, and a proper modern 4-screen cinema. Orchestra size 8. The main event places include the Sky Dome, Theatre, Clubhouse, Limelight Club, Gary Barlow's 7/10 Club (late show at 1215am). Restaurants all have the same menu and are fast-service, three-course meals. The other eating options are very popular and all were booked out every night for our cruise.
This, our third ship frightened us. We have never been on a ship that holds more than 3600 guests and that seemed big. This one was the Excellence Class ship from Carnival in its P&O style. The Iona has been in service for around a year, and the sister ship Arvia is due in January. The Iona is packed. The Arvia is selling like hotcakes, so between two ships, they are consuming about 10,500 passengers. To explain the difference that is the same as ELEVEN smaller SAGA ships. It was daunting on day 1, especially as we had to get into the App and found all the restaurants booked and all the entertainment booked. However, we very soon learned how it worked, sometimes with guests much older than us who were already back for their third cruise and had the Arvia booked. So, how old were the passengers? We went out of UK school holidays, but there appeared to be a Scottish and Welsh contingent who must have different dates. However, they were in a minority. A cabaret artist asked for a shout-out from all those under 40… two small groups replied. The age group were almost all capable of sailing SAGA and there were a number of singles. So, we were shocked, but then we are nearly 70 now! How time flies… The mix was broad like on Cunard's Queen Mary 2 and probably would not suit many of those on the SAGA. Our favourite venues were the 1215am in the morning 7/10 Club and the Glass House Wine Bar for food, or Hook, Line and Vinegar for fish and chips… it cooks fresh and serves between 700 and 1000 portions each day! Take a look.
Cruise Doris Visits Subscribe. Thank you
CRUISES ARE AS DIFFERENT AS CHALK & CHEESE
The point of this blog is… Ships are different. Although we enjoyed them all, we can see that some people have their firm favourites and from listening to them, they would perhaps not like the opposite kind of ship. Our message is, to choose the right ship. In our ship tours playlist, we have many other ship tours from Marella to Arcadia. This is the front film in our playlist of ships… and it starts with the Ventura, a grand class ship and a firm favourite.
We suggest there are five main criteria.
The people you cruise with
The ship
All-inclusive, pay as you go (this makes a huge difference)
The food (although most will cater for all, there is a style.
The entertainment.
We chat about these points on the Podcast.
Ships with more areas can be more diverse. The Cunard ships are very lively because of their huge LGBT support, which helps to bring a wonderful life to the discos and ballrooms and reflect modern society. The large P&O ships add in many cultures.
The SAGA ship is wonderful, it has USB sockets and free WiFi everywhere. It is app ready… and we saw some of the same acts and same guests we see on other ships. SAGA appeared traditional in both food and style. There is normally always at least one chaplain aboard.
As we are almost vegetarians, and I have not eaten any red meat in over 40 years, I enjoy being adventurous with food and wine. The all-inclusive options don't suit me but I can understand how families enjoy knowing that is all paid for and the kids can get what they want. Those who travel with Marella seem to be very happy and our Marella chat group is only ever full of praise.
The world is diverse, and each ship offers a wonderful service to those who love it. There is no right or wrong, no good or bad. There is however a wrong ship for you, and many right ones, so you do need to choose. Join a chat group and ask questions.
In closing here are three out-of-the-box, away-from-centre-stage propositions to make you think about your ship.
SIZE: Large ships have problems getting into some ports when windy, especially difficult ones like many Greek Islands, Lanzarote, and the Azores. They cannot get into bijou destinations like Bequia. Small ships can be known to bounce around more. (middle and lower is less affected if you are a new cruiser)
ALL-INCLUSIVE: Convenient but restrictive. Ships are not charities. Their staff have profit targets to hit set by managers who answer to boards, who answer to banks and pension companies and the industry is under some strain recovering from a lockdown and a major change in insurance. So, a normal cruise makes better profits by selling more and being attentive and imaginative. Expect fast and often service. An all-inclusive cruise can only increase profits by giving less as the price was set, so the service may be chatty and smiley, but the difference can be as logic dictates.
TIPPING: Most of us went to work where the wages offered were the best. Or the tips are better. Ships where cruisers tip, and tip throughout the cruise, seem to retain the best staff. Tip early in the week, little and often. Even on ships where the tip is on the bill we have watched Americans cash tip after each meal. They expect and get wonderful service. It is not rocket science.
Having said what you can look for, every cruise is what you make it because all the staff bend over backwards to help you. To entertain you. To feed you. Enjoy your cruise. Choose your ship. Ask questions in the chat sites and groups we list below.
Never ask is it good, as that is a matter of opinion. Ask what was there. Were the vegetables cooked or raw… you see, I like them rawer rather than overcooked, others will disagree. It is the detail that will help.
Do you want good entertainment?
Food options?
Diverse people?
Tradition?
All-inclusive?
There are unimportant things that will make sense… like ships may not be able to get into a port due to conditions. They say that in their terms. If you wish to be compensated for such an event, it will be from an insurance policy that has missed ports included. That will not be the cheapest policy. Life is a casino.
This week we recorded the podcast in Time Out in Lisbon.
Cruise Doris Visits Subscribe. Thank you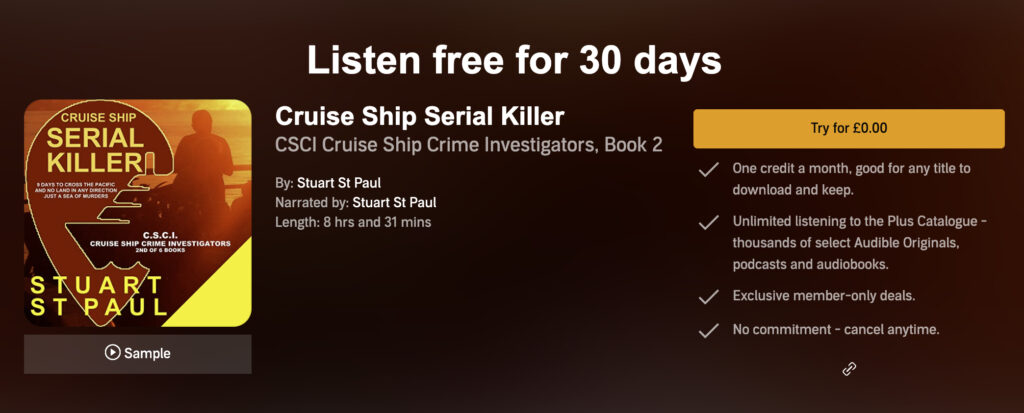 Finally, Stuart reads Chapter 8 from his cruise novel Cruise Ship Heist. For the audible trial click here. The book is read each night as @[email protected] in 44 parts on YouTube. The playlist is here, and you can catch up and pop in and out at any time.
https://www.youtube.com/watch?v=IX6b6ALqhDk
Cruise Ship Heist can be heard without interruption on Audible. For the audible trial click here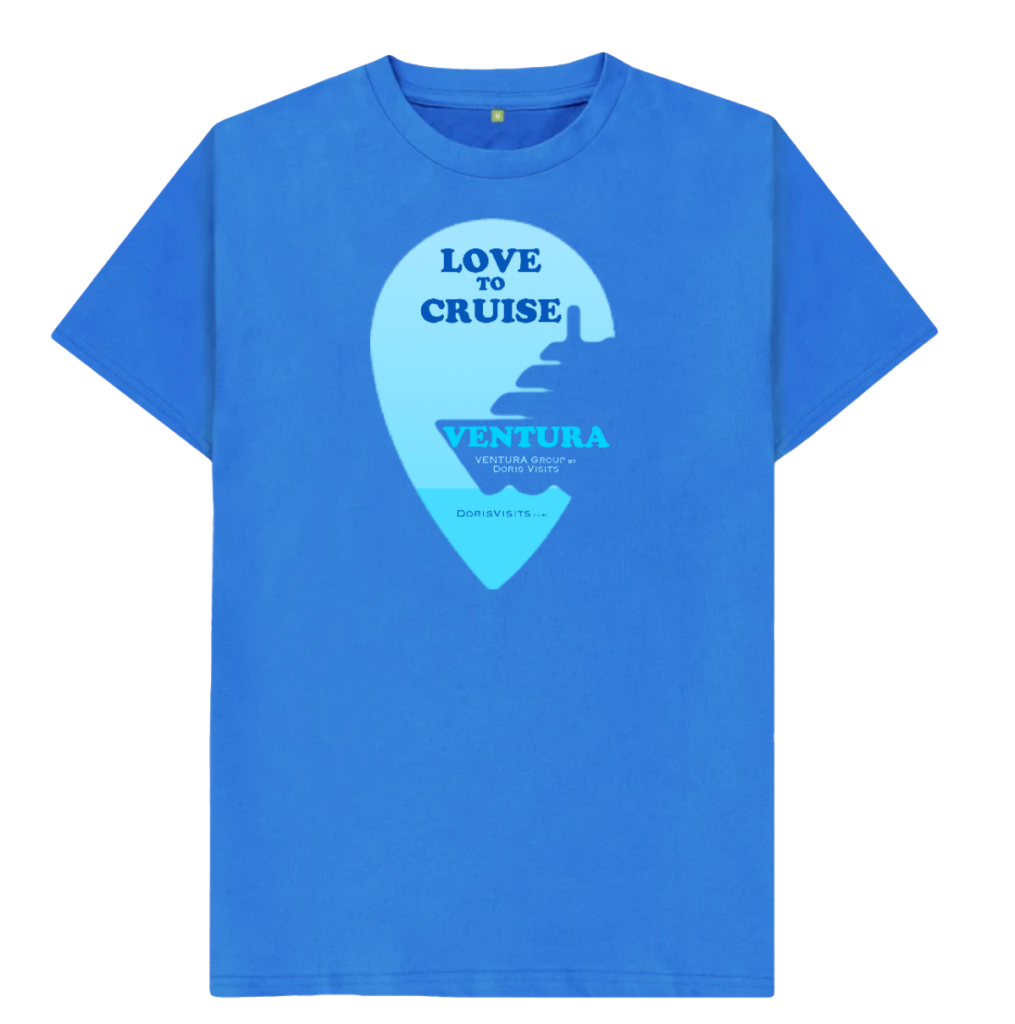 Enjoy Cruising, and please share our great Port films on our Doris Visits Youtube Channel