There is a certain amount of trepidation in taking your first cruise, even as a couple or a family. But as a solo, especially after you have lost a life partner whom you relied upon, that first time back to a ship, but alone, can be frightening. You are not alone, there are many solo cruisers and many crew who do not see their families for more than a few weeks for the best part of their lives. So, what is there to help? Pete is there. We had a solo group at Doris Visits, but Pete is a mate who is also from the TV industry, and he understands solos. He has made it his single focus to help solos. Pete and I agreed that Doris Visits would support his group, so we closed our solo group and adopted his. We direct solo cruisers to Cruises for Solos, as well as encourage them to chat on the main groups we list on our home page. Meet Cruising Tips Pete, the man who runs Cruises for Solos. Podcast number 9 in series 1.
Search for the great cruise novel Cruise Ship Heist
Pete has just arranged and hosted a special solo's cruise. With the buying power they have in that huge group, they got a terrific price, and 400 solo guests took the deal. The Cruise went out towards the Canary Islands and took in Casablanca and Lisbon.
As Jean and I discuss in podcast 8, What Ship? A big ship or a small ship? Our last cruise of 2022 was on the Iona. It is super modern and holds 5200 guests. We did not expect to find that most of the guests were over forty and that there were many solo cruisers. The very week this Podcast goes live, there are solos chatting with each other within that group. On the Iona, like on most ships, they have a Solo Cruisers meet-up. It is normally at 10 am in the Crow's Nest lounge. The LGBT meetup is normally at 5 pm, at the other end of the day. For all these meetups, check your daily what's on paper, whatever it is called. Chat in the groups and see who is going where.
On our last cruise, we arrived in Lisbon, again. Lisbon is a regular cruise port for very many ships. It can be on a short and near cruise or going to the Mediterranean. It can be on a cruise to the Canary Islands or further to Cape Verdes and Africa, or across to South America or the Caribbean. Lisbon is somewhere many have visited many times, but it is not all custard tarts. There are a number of palaces that have always been on our to-do list. On our last visit, we decided to try the train to the National Palace of Queluz where the TV series Gulliver's Travels was shot. It was so easy it was like a shuttle.
Cruise Doris Visits Subscribe. Thank you
The SAGA ship does tend to have a larger number of single cruisers than many. Some pair up to share a cabin and that keeps the cost down for them by sharing. That can be arranged on the chat sites, but tread carefully out there. It might be better to commit to something like that after you have met on a ship.
Cruise Doris Visits Subscribe. Thank you
The Iona could not be more different, but they both have singles and single meetings. The Iona has more going on, and more things to do and is still lively beyond midnight, where as the SoA could be said to be quiet in comparison. It is worth looking at the two ship tours to see the difference. The Ship Pete got the deal on was from MSC. This is our MSC Group. The podcast finishes with a chapter from the audiobook CRUISE SHIP HEIST. The complete audiobook is on YouTube and plays out to mute port guides and ship tours and is free to listen to. The first episode is here, so you can pick up at join wherever you left off.
And did you know that Pete introduces part 12.
Cruise Doris Visits Subscribe. Thank you
If you wish to read along, the Kindle and Paperback are on Amazon as well as the audiobook.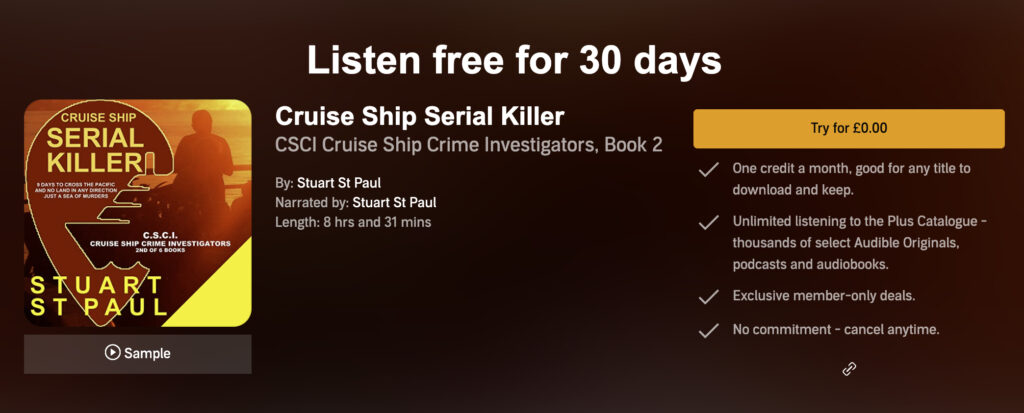 Cruise Ship Heist can be heard without interruption on Audible. For the audible trial click here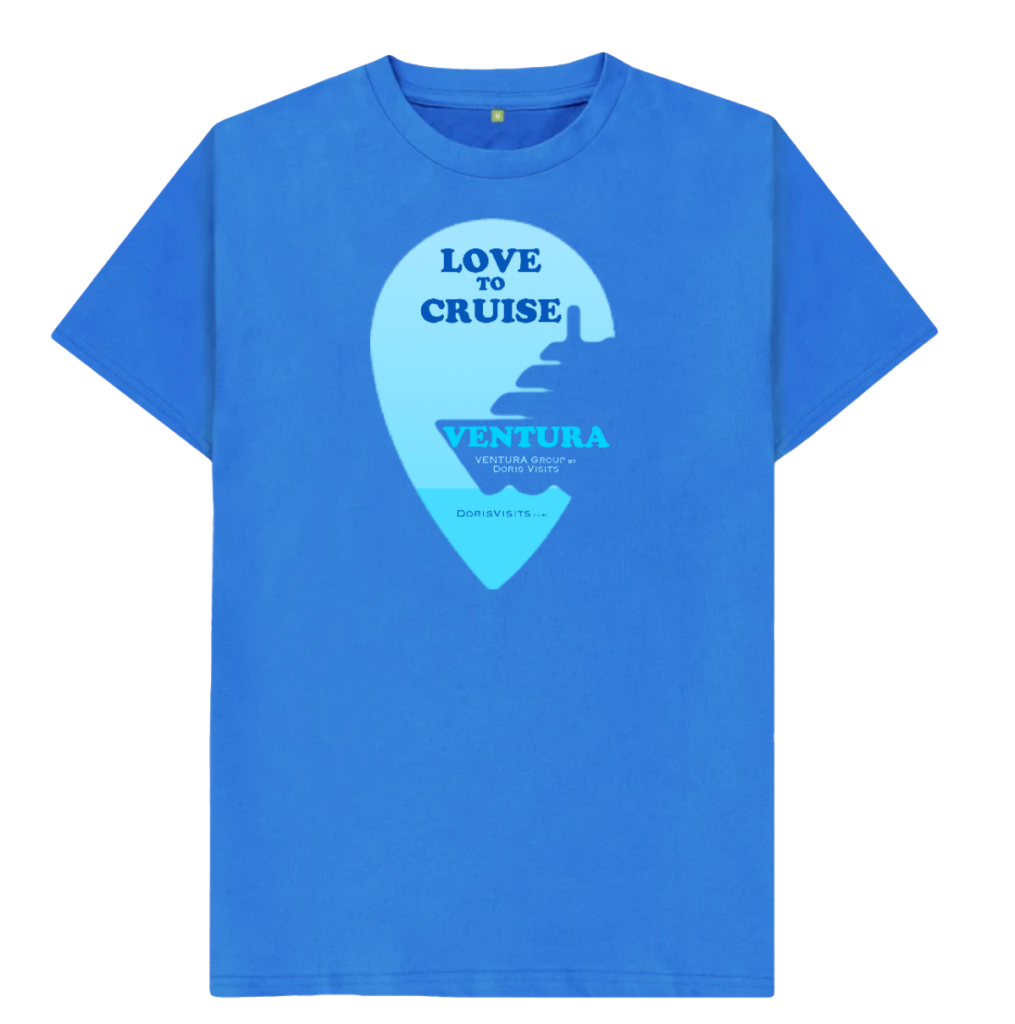 Enjoy Cruising, and please share our great Port films on our Doris Visits Youtube Channel