Jean and Stuart talk to the winner of the coveted Stage Magician of the Year Award (given by the inner Magic Circle), and the number 1 cruise ship comedy comedian Manuel Martinez. This in-depth interview, podcast 10 in series 1, goes into detail of how and when Gary became a magician, and how he was accepted into the Magic Circle and then promoted to the higher echelons of the Inner Magic Circle.
Gary now helps the cruise ships find other magicians. As he says, they are using magicians more and more. His agency aids the ships and other agents put the right people in, so if you want to become a magician, listening to his story is a great start. He has been a top working professional for over 30 years, and he started as a boy.
Ministry or Magic – the agency
The Ministry of Magic represents many great acts you will see on cruise ships. They include Calvin at CJ Illusions, Mark Shortland, Ava Beaux, Brandon Barrett, Oliver Parker, Mandy Muden, Albert Llorens, and you can also book Manuel through them.
Gary has long been a friend of the very original Doris Visits. To explain and reveal where Doris came from. Doris was a character in a web TV series. It is a strange TV series with a very off-centre sense of humour. To compare, it is closer to the CBC Netflix series Schitt's Creek which is now in its seventh series and stars Eugene Levy and Catherine O'Hara than many other mainstream TV shows, but like that show, it has won awards. Jean was voted Best Actress in the We Love Soaps chart twice. That is based in New York. Co-star Lynn Beaumont also was also voted into the chart as were they as a pair. It is a nutty series. As Doris heads for World domination, the series decided to shoot in Barcelona. It had previously done a few episodes in the Fjords. On the cruise ship Britannia, while sailing towards Spain, the shoot was put together and an actor was sought to play the part of a messenger to collect Doris from the port and take her to the buyer of an international villain. She was selling nanobots that could take over the world… as nutty as that seemed, the 007 Bond film that came out after this TV series had the same plot…
Gary, as Manuel Martinez, was cast as the messenger and that is how he met Jean and Stuart. In his interview, he explains how similar career twists and turns presented him to work for Professor Brian Cox in his show, Live at The Apollo and other opportunities.
Gary introduces episode 2 of the free audiobook CRUISE SHIP HEIST.
Cruise Doris Visits Subscribe. Thank you
The podcast finishes with a chapter from the audiobook CRUISE SHIP HEIST. The complete audiobook is on YouTube and plays out to mute port guides and ship tours and is free to listen to. The first episode is here, so you can pick it up and join wherever you left off.
Cruise Ship Heist is a Kindle or Paperback from Amazon should you wish to read along.
AMAZON LINK – please review the book on the Amazon page, say you heard it as an audiobook.
Your reviews and scores are very important.
A number of the books in the series are now available as audiobooks.
Cruise Ship Heist can be heard without interruption on Audible. For the audible trial click here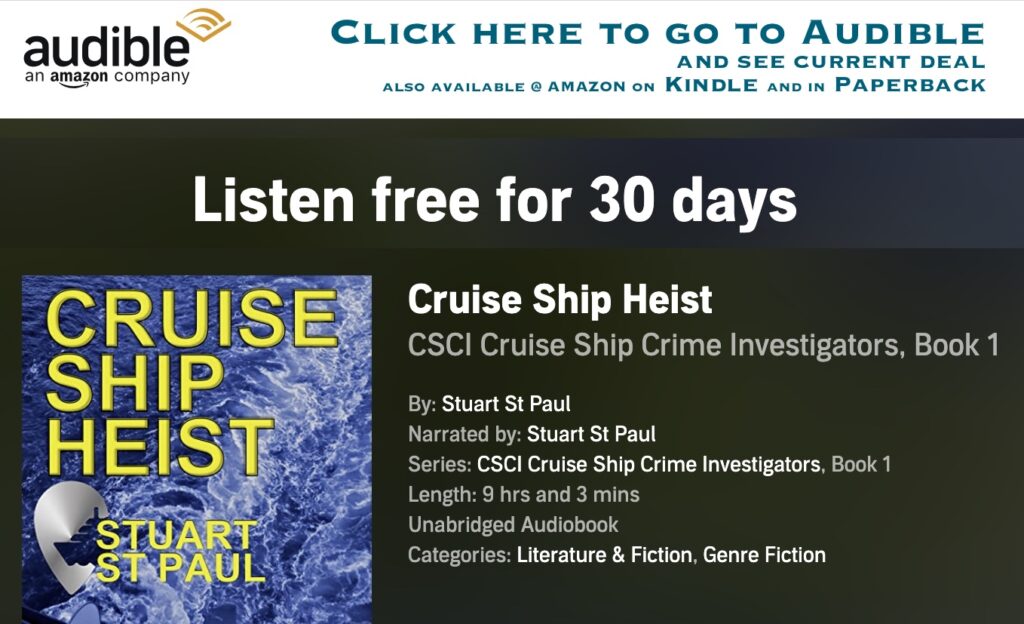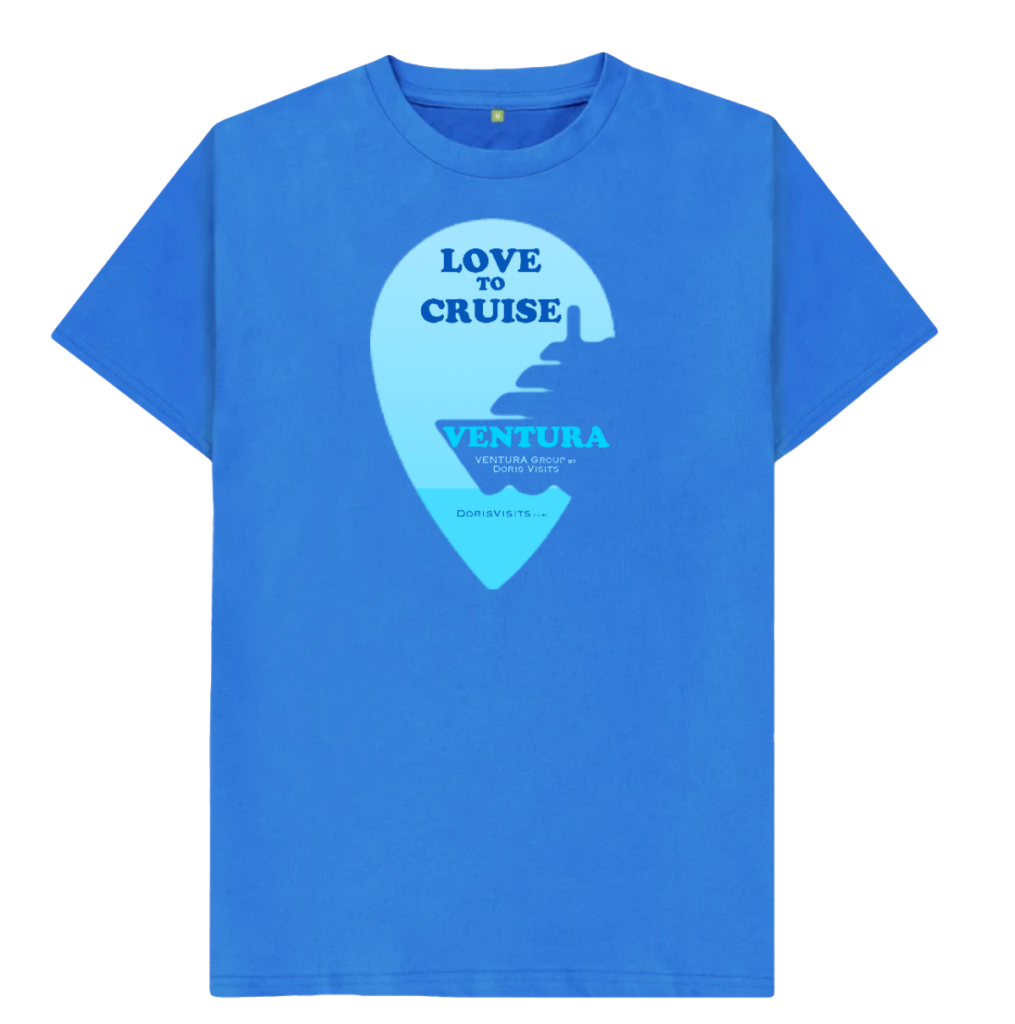 Enjoy Cruising, and please share our great Port films on our Doris Visits Youtube Channel