Ken Lennox photographed HRH Queen Elizabeth II for sixty-five of her 70-year reign. He was only 13 when he sold his first photograph of her to The Express.
Ken Lennox is one of the best-loved and most engaging celebrities on the cruise ship circuit. He took his first photograph of the Queen when he was just 13 and sold it to the Express. The editor laughed we Ken turned up at his office in his school uniform as he had no idea that he was a boy. Ken continued to sell pictures to the paper and take local commissions.
Ken talks about the dress code for photographers, taking over as the picture editor at The Sun, his first engagement to talk on ships being after Gulf War 1 where he had been a war photographer. He is a relaxed free speaker because he is just telling tales about his incredible career.
Search for the great cruise novel Cruise Ship Heist
He continued to take pictures of her majesty throughout his career and tells of her wearing at the D-Day celebrations then carrying his film back to get it in London faster than he could. There is no doubt that they were in some form or other professional colleagues. He stops short of suggesting they could be considered friends and respects protocol. He explains that being press core is quite different to being a paparazzi and how he also had to follow Lady Diana. In Sydney, the princess's royal gaud held him on the running board of her car as he snapped pictures. He was often told where he could be if he did not also find his own position.
His favourite picture of HRH Queen Elizabeth II is the one out with the gun dogs, but there have been many, and each has a story of interaction with the Royal family. However, when he snapped Diana in her bikini, and the paper published it, that seemed a step too far and he was almost arrested in the Bahamas and was banished to the north pole which had amused both the Queen and Lady Diana. Both joked with him about it afterwards.
He was however banished to the North Pole.
Ken returned from the North Pole expedition with Fiennes and Bottom to be back working with the Queen. His trepidation of meeting her again was soothed by her humour. The same happened with Lady Diana at a nursery in Swansea. The Princess later asked him to try and get to Canada even though she knew the time away was causing problems at home. She suggested that his wife could call her.
That sentiment was shared as Margaret Thatcher invited his wife to dinner at number ten because she knew she was seeing more of Ken than she was. Ken's life was being away photographing special people. His stories of Mrs Thatcher are fun, his picture of her tearful after she left number 10 for the last time is iconic.
Ken also shares stories of photographing Princess Ann, Prince Philip, Princess Margaret and the then Prince Charles.
We are sure there is more to come, in fact, as we know Ken so well, there is always more from pop stars to megastars. Here is part 2 – video or podcast.
Cruise Doris Visits Subscribe. Thank you
PART 1

0:00 – Intro by Jean Heard

0:12 – St Kathrine's Dock

0:32 – The Dutch Sailing Barge

1:00 – Meet Ken Lennox

1:45 – First photograph of the Queen

3:25 – Ken meets Express picture editor… but

3:55 – was the Queen easy to photograph?

4:00 – Dress code & formality

4:55 – Not dressed properly

7:02 – End Gulf War 1 first talks on ships

11:20 – Cruise Ship Theatres

12:18 – D-Day with The Queen

13:44 – Ken's courier

14:55 – Were you friends with the Royals?

15:21 – Official press not paparazzi

16:10 – Princess Di asks if he is going to Canada

17:30 – Ken always followed formal protocol

18:30 – 65 years photographing the Queen

18:50 – awareness of photography

19:10 – The Glenn explained

20:00 – Tea with The Queen

20:55 – In trouble with the Queen

21:20 – Lady Diana bikini photographs

22:50 – the next morning

23:05 – the editor is fired

23:20 – The Blackest Day in the History of the British Press

25:50 – Ken is Banished

26:36 – First job back is with Princess Diana

28:25 – Lady Diana jokes with Ken about the North Pole.
PART 2

0:00 – The uCruise Doris Visits theme

0:11 – Did the Queen Forgive you?

0:22 – Braemar Games

1:52 – Portugal with The Queen

3:33 – Students' cloaks

4:40 – The Queen talks to Ken again

5:38 – The Queen knows

6:08 – Lady Di in Tokyo

6:55 – Queen walking in the Glenn

8:05 – The young Royal family

8:40 – Prince Philip

10:10 – Royal Train breaks down in Dundee

12:40 – Royal Yacht Britannia

15:20 – Belize with Princess Anne

16:05 – Horse Box story

16:34 – What is your best picture?

16:50 – Mrs Thatcher in tears

17:34 – Mrs Thatcher in China

20:55 – Mrs Thatcher asks of Ken's wife

22:00 – Ken gets called a celebrity

22:30 – Ken gets shot, blown up & is in an air crash

22:57 – Talking on ships

23:10 – Fellow of the Royal Photographic Society

23:30 – Lifetime achievement award

24:05 – Princess Anne awards him Press Photographer of the Year

24:40 – Princess Anne in the desert.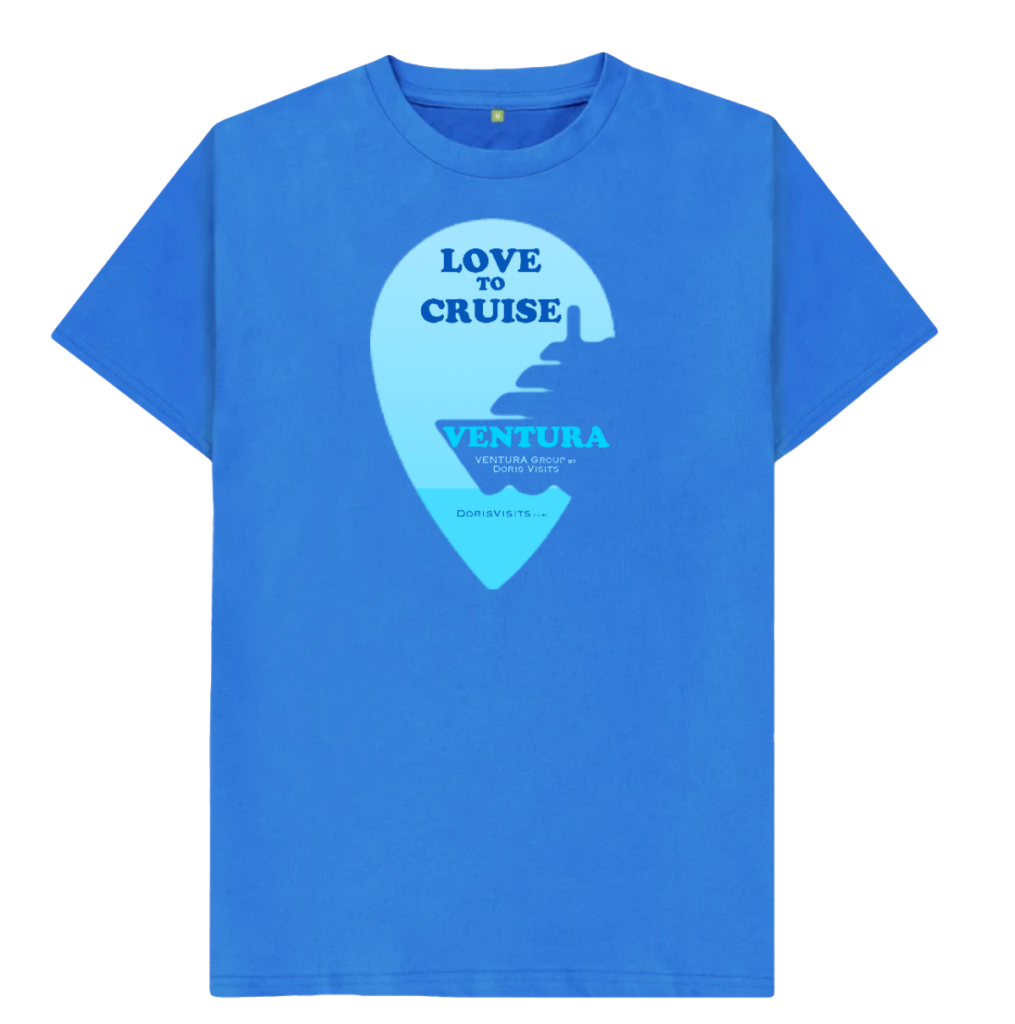 Enjoy Cruising, and please share our great Port films on our Doris Visits Youtube Channel