How can you cruise more? I saw this on the SAGA site so I thought I would share it because I just tried to explain it to my parents-in-law. Sometimes I have to pinch myself to realise I am nearly seventy, other times my sciatica pinches for me – sorry, poor joke. That is one thing I have not yet had. But, I guess as the TV advert says I am Vintage. I am now learning fast from my four years old granddaughter and realising how much there is to learn. In a discussion with our parents last weekend (97) it was hard to explain to them that we lived through some of the richest years that history may know. They wouldn't have it, but figures show the best year to buy a house using a ratio of house price to wage – was 1919, and the 1970s and 1980s weren't bad. Add on to that our good friend inflation which depreciated the effective size of our mortgages, and we see a generation of homeowners. Homeowners who cruise a lot. By a lot, I will share that I was a guest speaker on the Aurora a few years ago in New England, talking about my cozy cruise novels and many years in film, then the rotation took me back to the same ship some 19 weeks later when it was in Greece, and there were 28 passengers that had not gotten off. Where do some of that available cash come from? The answer is that some cruisers have taken 'Equity release. That needs research, but in short, they have used the value of the property they own. It is often a lifetime mortgage, a chunk of money given to the asset or house owner for the lender to take the first charge on the asset or house. Not dissimilar from a mortgage in many cases, except it is common that you never have to make a payment. How that works is they give you say 60% of the value of the house, and that varies, and the remaining 40% that is in the pot is used to make the interest payments. After the asset owner passes the house is sold and the charge is repaid. The remainder, if there is any and if the sums are done correctly the lender always plays safe, the remained on most policies goes into the estate – is left wherever the will dictates. No that is a very simplistic view of a complex deal that needs to be considered and understood, but I noticed that SAGA have a service that could help explain that, and which helps the SAGA guests and others. SAGA Equity Release So, if you are looking to cruise, this might be how the others are doing it. Be cautious, take advice. Stay with reputable companies. We are not financial advisors, we are just declaring a service we have seen by one of our cruise operators.
In the right deal, and that would require you taking good advice, the old adage of beware, the price of your home can go up and down is no longer in some Equity release equations. In the right agreement, the lender has taken the risk and you never have to worry. The only concern is that you are no longer leaving your house to children in your will, you have in an Equity-release, likely to have used that asset. However, on the other hand, you might have enough cash to help them when you are alive and see the fruits of your labour. Research and good advice is needed
SAGA EXPLAINS EQUITY RELEASE WHICH MAY ALLOW MORE CRUISING
Search for the great cruise novel Cruise Ship Heist
SHIP TOURS help you choose your next ship Aurora Ship Tour Marella Discovery 2 Azura Ship Tour Cunard Queen Victoria Britannia Ship Tour Virgin Scarlet Lady Arcadia Ship Tour Ventura Ship Tour SUITE on P&O Every cruise ship and every fleet listed here
PORT GUIDES filmed by Doris Visits are a great way to research, remember your cruise and share your memories with your friends. ATHENS GUIDE ANTIGUA CRETE GUIDE RHODES ST PETERSBURG ROME DUBROVNIK KEY WEST STATUE OF LIBERTY TOUR STAVANGER

Our Insurance and Medical testing page has other options and is worth a look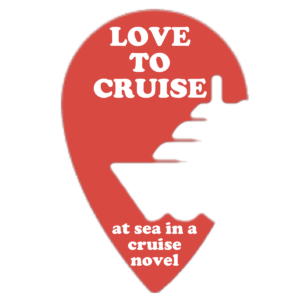 You may have seen cruise thriller author & movie maker Stuart St Paul – click here on a ship giving an after-dinner speech or a talk with a book signing. Crime novels are a whole new experience. You may not have been to the ports in the novels, you certainly won't have been to the parts of the ship they use but they take you there. Stuart's page is here. The cheapest way to buy his cruise thrillers is the KINDLE BOX SET, all six cruise thrillers for the price of two.
CHAT GROUPS – a fantastic way to help others and a place to find answers. We run a Facebook Group for each of the ships. For example, P&O IONA group P&O Ventura MARELLA EXPLORER Disney & Family cruise chatSAGA Ocean & River cruise chat group Viking Ocean & River Cruising chatCunard Chat – Premium cruise liners Find the complete list of chat groups here
If you see me on a ship come up and say hi.
Doris Visits producer Stuart St Paul wrote about the voodoo high priestess Marie Laveux, and how she got inside the head of Macey a character in his series of cruise thrillers CSCI Cruise Ship Crime Investigators. Macey is helping investigate art thefts from luxury ships and paints the priestess in the graveyard. It is an interesting passage in Cruise Ship Art Theft that really shows the place and excuses some inspirational art by the youngster who is the star guest on the ship. Click the picture for details of the book. On the series page in Amazon, there is the opportunity to buy all six thrillers for the price of two in their boxed Kindle deal.
CHAT GROUPS – FAMILY CRUISING
CHAT GROUPS – ADULT ONLY
SAGA Ocean cruise chat group – over 40's if travelling with someone over 50. Both ships SPIRIT of DISCOVER, SPIRIT of ADVENTURE
Azamara chat – Radiance Class ships – Journey, Pursuit, Quest (previously the P&O Adonia) 700 guests