MEYER WERFT is building the RINA classified ship, sometimes referred to as Excellence and/or Helios class ships for CarnivalThe Nova was for Aida, and the Iona for the P&O brand. Fincantieri plant in Monfalcone is building very similar ships for the Costa brand.
The Iona, now a firm favourite as the flagship for P&O is another LNG ship. The gas is cooled to -162 degrees Celcius so it becomes liquefied, hence liquified natural gas. The AidaNova was the first cruise liner to be powered by LNG and the first ship to be awarded the "Blauer Engel" environmental seal by the German government. The Liquid Natural Gas, LNG drive system fully prevents the release of particulate matter and sulphur oxides and significantly reduces the emission of nitrogen oxides and carbon dioxide. The engines are made at Neptun Meyer in Rostock Germany.
Tonnage
Length
Breadth moulded
Decks
184000
344.5m
42m
20
16 Whirlpools
8 pools
8 Restaurants
12 Bars
Total engine power
Propulsion power
Speed
Fuel
61.7mw
37mw
17kn
LNG (3500 cu mtrs)
Passenger
Crew
Passenger cabins (all)
Classification
5206
1762
2614
RINA
Class/Production series
Shipyard
Year Joined Fleet
Initial Name
RINA (Excellence)
Meyer Werft
2020
Iona
The shipbuilding specialists at MEYER WERFT laid the keel for Iona in May 2019. Iona accommodates up to 5,200 passengers. It has eight speciality restaurants and four swimming pools. The glazed atrium offers magnificent views over three decks. With a length of 344 metres, Iona will be one of the largest cruise ships in the world.
And there's more to come, as MEYER WERFT is building a total of two new ships for P&O Cruises. Iona's sister ship Arvia should embark on its maiden voyage in 2022.
Aurora Ship Tour Azura Ship Tour Britannia Ship Tour Arcadia Ship Tour
What makes the Iona different from its similar family members? It does not yet have PEPPER ROBOTS like the other ships from Carnival brands. Pepper currently speaks three languages to help in many ways as well as making a dance partner if you so request.
Cruise Doris Visits Subscribe. Thank you
We specialise in listing ports, and as we get around the world we make port guides.
HONFLEUR CHERBOURG LE HARVE BRUGES ANTWERP ROTTERDAM AMSTERDAM BREMEN HAMBURG LA CORUNA VIGO OPORTO LISBON PRAIA DA ROCHA PORTIMAO CADIZ GIBRALTAR CEUTA PUERTO BANUS MALAGA MONTRIL – GRANADA ALMERIA CARTAGENA ALICANTE VALENCIA CASTELLON TARRAGONA BARCELONA PALAMOS ROSES SETE TOULON MARSEILLES St RAHAEL CANNES VILLEFRANCHE (NICE) MONTE CARLO SAVONA GENOA PORTOFINO SANTA MARGHERITA RAPALLO LA SPEZIA MARINA di CARRARA LIVORNO PIOMBINO ROME – CIVITAVECCHIA NAPLES SALERNO CAPRI CORSICA SICILY SARDINIA IBIZA PALMA, MAJORCA
Where in the Canary Islands route do you want to research, we have made it easy:-
LISBON MADEIRA LA PALMA LA GOMERA TENERIFE GRAN CANARIA FUERTEVENTURALANZAROTE AGADIR CASABLANCA CAPE VERDE AZORE
Where in the Fjords do you want to research, we have made it easy:-
ANDALSNES BERGEN FLAM OLDEN OSLOFJORD SKJOLDEN STAVANGER TROMSO REYKJAVIC AKUREYRI ALESUND ALTA BODO EIDFJORD KLAKSVIK TORSHAVN GEIRANGER HAUGESUND HELLESYLT HEIMAEY HONNINGSVAG ISAFJORDUR KRISTIANSUND LOFOTEN ISLANDS LONGYEARBYEN NARVIK NUUK QAQORTOQ TRONDHEIM
The Port guides here on Doris Visits are a great way to remember your cruise and share with your friends. But you might want to chat.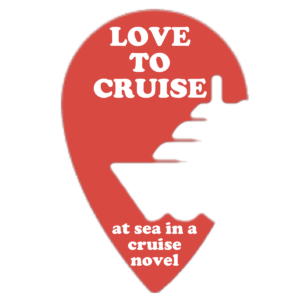 Continue your cruise anywhere – on the train, on the plane. Load your kindle now. Cruise thrillers are a whole new experience. You may not have been to the ports used in the novels, you certainly won't have been to the parts of the ship they employ. All the cruise crime novels will make you feel like you are in the adventure and on the ship – dodge the bullets and stay out of the romance (same thing!). Ship and cruise accurate, the novels are a great way for new cruisers to discover a ship too. Please share the Amazon link with other cruisers.
CRUISE NOVELS