Sometimes the rumours spread so well they become reality – or not. Lets stop the rubbish.It looks to us like there are to be nearly ten of these ships. MEYER WERFT are building five of these ships for the Carnival brand, two for P&O and 3 for Aida. Fincantieri plant in Monfalcone are building what could be another four for the Costa brand. That makes nine if you can say they are all the same class. If so, one, the Costa Smeralda is at sea in the Mediterranean.
The Costa Smeralda, names after a stretch of land along the northeast coast of Sardinia, Italy, known for its turquoise water and fine-sand beaches. Is claiming to be their first ship to be running on LNG. Costa's new flagship claims to be a tribute to Italian style and warmth. The big party evening of 3rd November 2019 means it will be there second in class to have public cruises. The AidaNova starts Dec 2nd 2018 and will be in Southampton to pick up keen UK cruises on December 4th, 2018. That gives UK cruisers first chance, and makes Iona third in class. AidaNova Booking page
These new Excellence or Helios class ships are all rated at more than 180,000 GT and have capacity for 5,200 passengers each or more. In the framework of the Green Cruising concept, all the ships will be among the first cruise ships to run 100% on LNG, which makes them very environmentally friendly. They are not all sailing in the Fjords because of fuel restriction problems as we have heard said about the Iona in the rumouring whispers of corridors at sea.
MEYER WERFT in Papenburg, is building the new generation of ships for Aida. They say the Aida ships exceed 180,000 GT. Inside is where they will no doubt be different to P&O and Costa versions. The Aida version has a capacity of more than 2,500 staterooms. The first the AidaNova is at sea testing and has a first cruise from Hamburg on December 2nd, 2018 from Hamburg to the Canary Islands where it will circle the ports until 16th April 2019 when it heads back to the Med and berth first at Cadiz. The Costa Smeralda will run on LNG in the Med long before the Iona.
So, the rumour about the Iona is that it cannot leave the Norwegian Fjords because it runs on LNG, Liquid Natural Gas. Well, we don't think that comment floats. The AidaNova and Costa Smeralda don't appear to have their eyes set on the Fjords just yet..
So, let's dig deeper. All the Helios / Excellence class ships all claim to be setting an example for environmental protection with a revolutionary ship design, set on the "Green Cruising" concept. Wording taken from the builders web site. So Aida may be claiming to be the first cruise line in the world to operate its new ship on 100 percent with LNG (liquefied natural gas) but the key word is 100%.
Anyway, we seem to have established that 100% LNG ships do not, it appears, need to stay in the Fjords. Before we move away, what is LNG and why? LNG eliminates emissions of soot particles and sulphur oxides so is better, great.
So this is true. Greenland's government announced in September 2018 that is was joining others in supporting a ban on using and carrying heavy fuel oil (HFO) in Arctic regions. That has stopped many ships going there. Cruise ships have had to change to LNG because the world is slowly demanding it.
Why is Iona going to the Fjords then. It is a choice. We suggest it is the result of a marketing department considering there is a market for the Fjords. Now we have been on a number of Fjords cruises recently and the ships are very international, by that we mean the guests are joined by a huge number of Chinese and Americans amongst others, who want to see this wonder of the world. Knowing China is the fast growing cruise market, and adding two and two together and starting a rumour of no more substance than the LNG rubbish idea – we suggest that whilst you can take ships to China, you have to bring guests to see the wonders of the Fjords. Combine that with the fact that a ship's first season tends to stay on a similar route while snagging is done, Iona as we know will start in the Fjords, and if the marketeers are right, it may stay there. It is not about fuel.
Remember both Aida and Costa now employ PEPPER ROBOTS that currently speak three languages as cruising starts to invite international guests. Americans and UK customers didn't have much of a problem before on these cruise lines but with Peppers it is easier.
And while studying the Meyer ship builders pages it reads to us, though it is not announced, that they are building three new ships for SAGA. In the mean time, spot the difference.
2018 CRUISES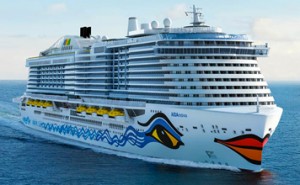 Aida UK Pages in EnglishAidaNova Booking page AidaNova Maiden Cruise Schedule: HAMBURG on 2nd Dec 2018 – SOUTHAMPTON on 4th Dec – LA CORUNA on 6th Dec – LISBON on 8th Dec – MADEIRA on 10 Dec – TENERIFE on 12th Dec – FUERTEVENTURA on 13th Dec – LANZAROTE on 14th Dec – GRAN CANARIA on 15th Dec 2019
2019 CRUISES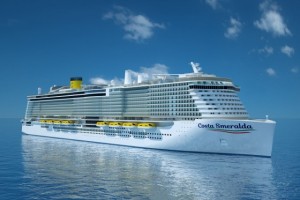 Costa Cruises UK site Costa Smeralda UK Page Costa Costa Smeralda Maiden Cruise Schedule: HAMBURG on 20th Oct 2019 – ROTTERDAM on 22 Oct – LISBON on 26 Oct – BARCELONA on 30 Oct – MARSEILLES on 1st Nov – SAVONA on 3rd Nov
2020 CRUISES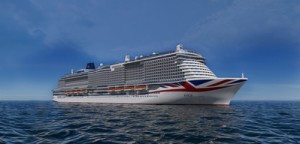 For details at P&O of available IONA cruise IONA Maiden Cruise Schedule: SOUTHAMPTON on 23rd May 2020 – STAVANGER on 25th May – OLDEN on 26 May – HELLESYLT on 27 May – GEIRANGER on 27th as well – BERGEN on 28 May – SOUTHAMPTON on 30 May – click here to see availability on Maiden cruise P&O web page
Where in the Mediterranean do you want to research, we have made it easy:-
HONFLEUR CHERBOURG LE HARVE BRUGES ANTWERP ROTTERDAM AMSTERDAM BREMEN HAMBURG LA CORUNA VIGO OPORTO LISBON PRAIA DA ROCHA PORTIMAO CADIZ GIBRALTAR CEUTA PUERTO BANUS MALAGA MONTRIL – GRANADA ALMERIA CARTAGENA ALICANTE VALENCIA CASTELLON TARRAGONA BARCELONA PALAMOS ROSES SETE TOULON MARSEILLES St RAHAEL CANNES VILLE FRANCE (NICE) MONTE CARLO SAVONA GENOA PORTOFINO SANTA MARGHERITA RAPALLO LA SPEZIA MARINA di CARRARA LIVORNO PIOMBINO ROME – CIVITAVECCHIA NAPLES SALERNO CAPRI CORSICA SICILY SARDINIA IBIZA PALMA, MAJORCA
Where in the Canary Islands route do you want to research, we have made it easy:-
LISBON MADEIRA LA PALMA LA GOMERA TENERIFE GRAN CANARIA FUERTEVENTURALANZAROTE AGADIR CASABLANCA CAPE VERDE AZORE
Where in the Fjords do you want to research, we have made it easy:-
ANDALSNES BERGEN FLAM OLDEN OSLOFJORD SKJOLDEN STAVANGER TROMSO REYKJAVIC AKUREYRI ALESUND ALTA BODO EIDFJORD KLAKSVIK TORSHAVN GEIRANGER HAUGESUND HELLESYLT HEIMAEY HONNINGSVAG ISAFJORDUR KRISTIANSUND LOFOTEN ISLANDS LONGYEARBYEN NARVIK NUUK QAQORTOQ TRONDHEIM