Trains from here are easy. La Spezia is situated in Northern Italy between Genoa and Pisa. It is a commercial port with a modern terminal and one that is easy to explore from. It is straightforward to get the train to Pisa or Florence. Also, Cinque Terre is a very popular place to visit from La Spezia. It can't be reached by car though, you have to go by boat or train. It is normally a long stop here, we arrived around 7am and had to re-board by 1830hrs, that is fairly standard.
Please subscribe to the Doris Visits YouTube Cruise Destination Guide channel here
Cruise Doris Visits Subscribe. Thank you
DORIS VISITS WESTERN MEDITERRANEAN MENU OF PORT GUIDES
Old La Spezia is charming with its bars, cafes and restaurants. Castillo de San Georgio dominates the town and is interesting to explore. If you want to work off some calories it is a challenging climb although there is a free elevator in the main street which gives you easy access. Have a look at our film where we explain where it is. The castle was built in the 17th century. Entrance is a few Euros and the Museum rooms a little more. The views are worth it though there is little castle to see. The views over the bay make it worth the climb. Within the castle, there is an archaeology museum where you have to pay an entrance fee.
Dress Code, explained for all, how, should I and why?
CRUISE DEALS MARRIAGE AT SEA MED CRUISE NEW ENGLAND CRUISES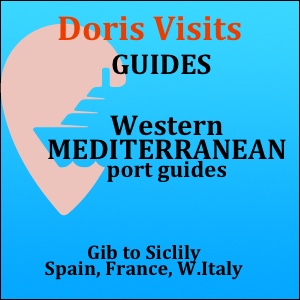 There is a small train which will take you round the town and a naval museum is a prominent attraction. If you want to just chill, Viareggio beach is also accessible from the port. Handy tips – There is a dress code for Italian churches. Knees and shoulders have to be covered. Also if using buses and trains, you MUST validate tickets. The train should be validated before you get on. But, if you wish to use La Spezia as a gateway, the train station is easy.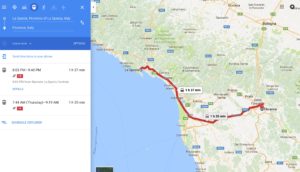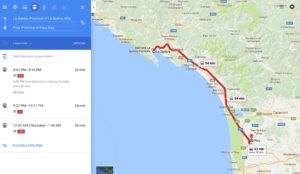 Like all ships, the Britannia is always popular on this Mediteranean route so book early, take advantage of Early Saver Deals when available for this cruise. Find a LATE DEAL over a coffee from your arm chair? Doris Visits allows you to SEE THE CRUISE BEFORE YOU CRUISE THE SEA.