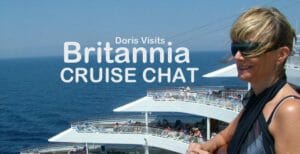 Disaster, read before you book your wedding, please read. First, I' m not saying that there was a little inside knowledge somewhere, but the Sally Katz adventure romance novel, Her Perfect Storm has an amazing same sex marriage within the fast moving story. It was an outrageously wonderful and detailed ceremony foreshadowing same sex marriages being allowed at sea.
But, alarm bells !!!!! P&O were to become the first company to allow a same sex marriage at sea, they may have done a few because the first same sex marriage at sea was set to be in January on the Azura. Weddings at sea work and are brilliant for so many reasons. But, the very old fashioned island of Bermuda, which is not the most exciting place to visit, has approved a bill that reverses Gay marriage. Governor of the Atlantic archipelago, John Rankin, is the man to do this. You may ask how Bermuda affects the world, well it is because of one of the many ways maritime law works. Ships registered in Bermuda now cannot conduct gay marriages, and that includes all P&O Cruises and Cunard ships which are all registered in Bermuda.
If you have booked a wedding, time to make new plans and jump ship. Looking the ship up on Wiki tells you the registration details. You probably previously thought these details as boring as the make of generator and engine. Carnival UK have said: "Although we are awaiting further information from Bermuda, it is unfortunately likely to be the case that Bermudian law will not permit a same-sex wedding ceremony on board our ships in the future. We are very unhappy about this decision and we do not underestimate the disappointment this will cause those guests who have planned their weddings."
Please subscribe to the Doris Visits YouTube Cruise Destination Guide channel here
That sounds like an understatement for those affected. Cunard, the ships very popular with LBGT cruisers were to start gay marriages in November and now nothing is certain. Shame on John Rankin.
A wedding at sea means that the silver service wedding breakfast, that five course meal together can happen every night for all that wear glad rags. The dancing, meeting and merriment goes on as a week's celebration. All can enjoy a wedding at sea, there was one on our last cruise and the guests had a wonderful time. Wedding packages for P&O cruise ships are available from about £1,200, while packages for Cunard's Queen Mary 2 are offered from around £2,570 and from £2,117 for weddings on board Queen Elizabeth and Queen Victoria, which earlier this year received a £34million refurbishment. The weddings are taken by the ship's Captain (the website allows the deputy Captain to take over in their small print, if the Captain is unavailable) and the licenses will be issued by the government of Bermuda, from where we have just returned with the Aurora on a New England Cruise. However, if you are a same sex couple, some further research is now needed.
P&O WEDDINGS AT SEA – Click Here
What is amazing is that when most of the press reported same sex marriage was allowed, I didn't see one same sex wedding picture. And for the turn around of the law in Bermuda, most of the press have used demonstration of gay rights pictures not a wedding picture. It seems many people's sub conscious is still with John Rankin!!The Doris Visits page on dress code, why, how and should I?
The P&O Cruises Weddings at Sea package suggests a heavenly day of love and laughter. They help ensure the dream in your head comes true and they are good at this stuff and certainly have the staff and attention and venues to make it as stress-free as possible. There are various venues your wedding might use, and move from one to another. The ship is a town, all inter-connected, it can be private, it can be fun, it can be all. Some ships are exclusive for adults should you wish. You will be appointed a wedding coordinator, the one person who knows who on board to ask for that special request, so you only ask one person. It is not just about the champagne and flowers in the room, though that helps. It is that you have just a short stroll from your cabin to all of your dreams and requests with staff taking care of all the little details. And, the honeymoon starts straight after the service on a ship so vast you can meet and eat with your guests or lose them when you want to. On board a ship is everything you need for a wedding, and they work as a team daily; from bouquets to buttonholes, food, canapés, cakes to photography.
NEW YORK CENTRAL PARK STATUE OF LIBERTY TOUR What Drinks and Food can I take on board?
Before you set sail, the cruise company can send you wedding invitations so you can send personal invitations to join your celebration. Your Wedding Coordinator can also arrange for Thank You notes to be delivered to your cabin once you're on board. Your clothes can be washed, pressed and prepared. Discuss everything with your Personal Cruise Expert when you book.
Marella do not perform legal weddings on board, but do blessings. It is very reasonably priced and you can book before but will have to meet a coordinator on board to confirm things. With any of the ships, it is likely that every add on will have a price tag. The cost of your Weddings at Sea Package may well not include everything, but does normally included many of the basics such as:
A romantic ceremony at sea conducted by the Captain*
Wedding ceremony venue with floral arrangements
Traditional wedding music
Services of the on board Wedding Coordinator
The attendance of a professional photographer at the ceremony
Commemorative wedding certificate
An official copy of your Marriage Certificate (You can, of course, order additional copies.)
The cost of the licence fees
A bottle of Champagne in your cabin on arrival
Champagne for a toast after the ceremony
Invitations and thank you notes
An additional 5kg luggage allowance each for the wedding couple if travelling on a P&O Cruises fly-cruise holiday**
Pressing services of the wedding couple outfits***
ROMANTIC (plus) CRUISE READING ….
Start by looking here for your wedding at sea, and then tell them that Doris Visits sent you. If you are new to Doris Visits Cruise TV then welcome, we invite you to comment at the end of our blogs, and ask you for follow us on here on www.DorisVisits.com and like us on Facebook and follow us on Twitter and subscribe to our YouTube Channel to get the best from us.
CRUISE INSURANCE THAT EVEN THE CRUISE SHIPS SELL, AND WE ADD NOTHING ON, JUST CLICK HOLIDAY EXTRAS – OR OUR BLOG