This is the big ending for the movie American Werewolf in Paris, which started with a leap from the Eiffel Tower and ends with a leap from the torch of the Statue of Liberty. The film has some amazing stunts in. Stuart is the executive producer of Doris Visits which is funded by his movie exploits like Bula Quo and Freight. As he accompanied his wife, Jean Heard, the main presenter of Doris Visits to New York, he was persuaded to make a film about jumping off the Statue of Liberty, a major stunt for a major Hollywood movie: American Werewolf in Paris. He has been told it is good for the soul to celebrate past successes and share the secrets, so this is the story of how it was done. As with all magicians, and he is a human magician – one time presented the ITV magic show Extreme Magic, Extreme Danger from the film location with Ulrica Jonsson in the Studio, they rely on tricks of the trade. Unlike many magicians he shares the secrets here. Take a look at Jean's film of the Statue of Liberty which was why she was there.
Agent: Stuart St Paul is with Isabelle Lee at CHAMPIONS
Cruise Doris Visits Subscribe. Thank you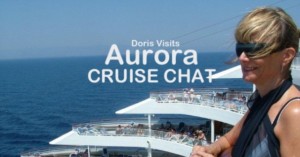 Essentials – cruise travel labels and
Search for the great cruise novel Cruise Ship Heist
our cruise crime novels – oh, and the seasickness bands.

Our page on cruise insurance & antigen testing: click> INSURANCE & TESTING

CHAT GROUPS – a fantastic way to help others and a place to find answers. We run Facebook Groups for cruisers – see the list in black boxes after the ships and fleets listed above.