This is the big ending for the movie American Werewolf in Paris, which started with a leap from the Eiffel Tower and ends with a leap from the torch of the Statue of Liberty. The film has some amazing stunts in. Stuart is the executive producer of Doris Visits which is funded by his movie exploits like Bula Quo and Freight. As he accompanied his wife, Jean Heard, the main presenter of Doris Visits to New York, he was persuaded to make a film about jumping off the Statue of Liberty, a major stunt for a major Hollywood movie: American Werewolf in Paris. He has been told it is good for the soul to celebrate past successes and share the secrets, so this is the story of how it was done. As with all magicians, and he is a human magician – one time presented the ITV magic show Extreme Magic, Extreme Danger from the film location with Ulrica Jonsson in the Studio, they rely on tricks of the trade. Unlike many magicians he shares the secrets here. Take a look at Jean's film of the Statue of Liberty which was why she was there.
Agent: Stuart St Paul is with Isabelle Lee at CHAMPIONS
Cruise Doris Visits Subscribe. Thank you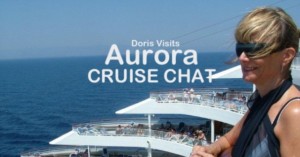 Essentials – cruise travel labels and
our cruise crime novels – oh, and the seasickness bands.
The Port guides here on Doris Visits are a great way to remember your cruise and share with your friends. The mystery thrillers are a whole new way to experience cruising. You may not have been to the ports in the novels, you certainly won't have been to the parts of the ship they use. All the cruise crime novels will make you feel like you are in the adventure and on the ship – dodge the bullets and stay out of the romance. Ship and cruise accurate, the novels are a great way for new cruisers to discover a ship too. Please share the Amazon link. .CRUISE SHIP HEIST https://amzn.to/2GKQBIp
QUESTION: If I travel and I am more than 24 weeks pregnant am I technically un-insured and liable for all the bills?
ANSWER: Check with your insurance company and lawyer before you travel, but it appears all the companies say no travel.
Cruise Doris Visits Subscribe. Thank you
There is another great film you should watch, which is Jean's run down on the Ron Howard, Tom Hanks movie Angels and Demons shot in Rome. You might also like to note that at the bottom of the Destinations and Ports menu that tries to organise the madness that is the Doris Visits films and guides of cruise port stops and destinations all over the world, at the bottom there is a movie section. This is a list of cruise ports where special movie locations can seen in real life, like The Godfather and Game of Thrones and in New York we feature a funny end to our Ghostbusters New York Library film, we have a night film of the Empire State Building like in Sleepless in Seattle and we visit the real bar location of Cheers in Boston. Please subscribe to our channels and share with your friends. Maybe we should get some of his movie friends to make some films for Doris Visits.
If you are on a New England Cruise we have many other films that might help you plan, or excite you about your forthcoming trip, or if you are undecided they might just sway you to this route. They include, Boston Cheers, Boston Harbour Walk, Boston Clough House, Boston Quincy Market and Freedom Trail, New York Statue of Liberty and, Baltimore Guide, Charleston Guide and Bermuda. If you are going through the Panama Canal, we have films in the Pacific on Hawaii (Kong; Skull Island film location), Bora Bora, Tahiti and Fiji.
CRUISE INSURANCE THAT EVEN THE CRUISE SHIPS SELL, AND WE ADD NOTHING ON, JUST CLICK HOLIDAY EXTRAS - OR OUR BLOG

BUY YOUR BIG BUS TICKET HERE, THE QR CODE CAN THEN BE USED TO PRINT OUT YOUR TICKET BY ANY OPERATIVE NO QUEUE, NO GOING TO AN OFFICE - TICKET AT BEST PRICE WITH NO HASSLE
SEE THE CRUISE BEFORE YOU CRUISE THE SEA. We show cruise destinations all over the world. From St Lucia to Barcelona, from Tallinn to Tenerife, from Rome to Russia. Please follow us on Facebook and Twitter and share.