Midtown does not have the same ring to it as Downtown or Uptown, but it does have more than a few great gems from Grand Central Station to the Rockefeller Centre, to Madison Gardens to the Hudson River. The bus makes them easy and gives you knowledge and tips, we share some with you, but the tour will give you more and be fun. We chose Big Bus as we had met them in Rome and they let us film. Take a look at Big Bus red route, DownTown, and blue route Uptown. If you book the Big Bus with us before 31st Dec 2017 Doris Visits has a code that works with our link, that gives you 12% off. BIGBUSTOURS12 Click the advert then use the code.
Please subscribe to the Doris Visits YouTube Cruise Destination Guide channel here
Diana Smith, Office Manager & National Project Coordinator in New York for Big Bus said of our three films. "You make me want to take a tour I have done thousands of times again!" NEW YORK BIG BUS TOUR – RED NEW YORK BIG BUS TOUR – BLUE NEW YORK BIG BUS TOUR – PURPLE Between the three routes you will have New York pretty much down. There may always be detours due to demonstrations or road works, but this is a Purple Tour. Purple is a 2 hour 30 minute tour at best, add traffic, it takes in Grand Central Station, Madison Avenue, the New York Library and takes you out to the Hudson Circle Line cruise. Our film has a lot in it, but no where near all you will see and take in from the great guides. We have over a dozen films on New York, from the New York Library, to Grand Central Station, to the Empire State Building at night, to Liberty Island. They will all help you so take a look at the menu.Marella Cruises to USA / Central America – click here to view Marella Cruise's own web site page for – Central America Cruise deals page
Cruise Doris Visits Subscribe. Thank you
Join your favourite ship's CHAT & COMMUNITY on Facebook – click here to see
STOP 38 – Midtown Tour begins
STOP 39 – Circle Line Sightseeing, Pier 83, 42nd Street in Hudson River Park. Cruise, Intrepid Sea, Air and Space Museum. Blazing Saddles Bikes
STOP 40 – Madison Square Garden, W 34th St & 8th Ave also Macy's Store.
STOP 41 – Empire State Building / Korea Town, 22 W 34th Street, can also walk to Macy's.
STOP 42 Grand Central Terminal, 110 E 42nd Street, Madison Ave and New York Library (walk two blocks).
STOP 17 United Nations Building, 1st Ave and E 45th Street
STOP 43 – Waldorf Astoria, 121 E 49th Street.
STOP 18 – Rockefeller Centre, 49th Street & 5th Avenue
TOUR ENDS M&M'S World Stop, 7th Ave & W 48th St. 2hrs 30 minutes.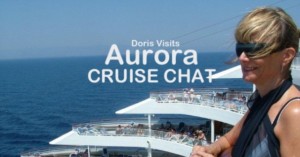 If you are visiting New York we have many films that might save you time and orientate you. Take a look at the whole menu. You might consider booking your tickets on line via this link, you will see the deal, it is direct with them but they will know we sent you as a big thanks for letting us make this film. Queues can be avoided with a pre purchase, any operative can zap your QR code. We hope it explains New York a little, but their very good guides will tell you so much more. Enjoy New York and please follow us and subscribe to our YouTube Channel.
CRUISE INSURANCE THAT EVEN THE CRUISE SHIPS SELL, AND WE ADD NOTHING ON, JUST CLICK HOLIDAY EXTRAS – OR OUR BLOG



BUY YOUR BIG BUS TICKET HERE, THE QR CODE CAN THEN BE USED TO PRINT OUT YOUR TICKET BY ANY OPERATIVE NO QUEUE, NO GOING TO AN OFFICE – TICKET AT BEST PRICE WITH NO HASSLE
SEE THE CRUISE BEFORE YOU CRUISE THE SEA. We show cruise destinations all over the world. From St Lucia to Barcelona, from Tallinn to Tenerife, from Rome to Russia. Please follow us on Facebook and Twitter and share.
Join your favourite ship's CHAT & COMMUNITY on Facebook – click here to see Follow us to see … the sea and chat with others