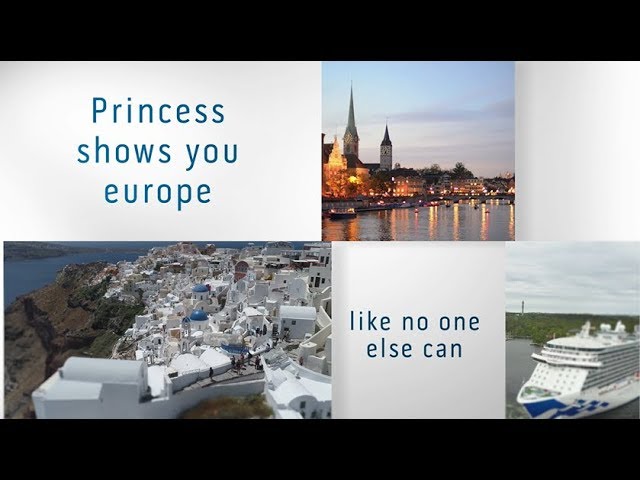 Princess cruises are still housed in the P&O building and still have sailings from Southampton. Their rich history is worth a read, and their large fleet offers many ships that are very familiar with the sisters of many P&O ships. The Pacific Princess is the sister to the Adonia and remains the small ship experience at Carnival. The Sapphire Princess is the sister to the Azura and Ventura and is to make Southampton her home port. Princess Cruises from Southampton – click here for the full list
Cruising from the UK lets you enjoy a stress-free start to your holiday! Explore the best of Europe from your doorstep with our variety of intriguing itineraries – without the flight or luggage restrictions. The perfect adventure if you're not a fan of flying or if you're simply seeking ease and convenience. Best of all, pack as much as you want, visit many amazing ports of call and only have to unpack once.
MSC CRUISES FROM SOUTHAMPTON – click here
ROUNDTRIP SOUTHAMPTON SAILINGS
SAIL WITH EASE FROM SOUTHAMPTON
Embark your Princess ship in Southampton and cruise to popular destinations in the Mediterranean, Northern Europe, Scandinavia, and the British Isles. Our roundtrip Southampton voyages call at several exciting ports and make the perfect family getaway with school holiday dates included.
SAPPHIRE PRINCESS
Sapphire Princess will be our homeport ship for the UK season in both 2018 and 2019. Before arriving to Southampton, Sapphire Princess will be suitably refreshed during a dry dock update, ready for you to enjoy all she has to offer! She features the best in UK celebrity guest speakers.
CELEBRITY GUEST SPEAKERS
Gain an insider's perspective on the sports and royalty that has long inspired Europe's international allure. Featuring celebrated actors and award winning athletes our Europe Encounters with Discovery at Sea lets you get to know an industry insider through Q&A sessions, meet & greets for photo opportunities, book signings and more!
Princess Cruises from Southampton – click here for the full list
https://www.youtube.com/watch?v=sqRRy46AqCI