TOURS – studying tours on offer is perfect research for any port. Whether new to a port or returning after many times, the tour operators seek out anything worth seeing. Investigating what is available helps you make decisions about what you might achieve, whether walking, by public bus, within a tour, or safely with a ship organised tour.
Why do we say safely with the ship? Because the ship will wait for a ship-arranged tour to return even if it is late. It is in contact with the ship should anything happen to a guest. There are many reasons, not least the tour may be included with your cruise package. Also, the ship monitors the tour it resells to ensure you get what the tour offered. Everything from the time it stops and starts to the cleanliness of toilets. It is not in control of the elements, but it aims to give its guests the best experience it can. So we suggest before the ship tours are out, you do some research to be prepared.
A local taxi picked up on the day may or may not be a great tour, but it remains anonymous and has no reputation. The later you take a private taxi at the dockside, our experience is the less they will show you because they all like to finish at the same time – early as possible. A tour operator, such as those from Get Your Guide listed here, or one booked via the ship has a body that can answer criticism if required. Sure you can shop around, we suggest you research around then look at the ship and our collection from Get Your Guide which should be the widest selection.
Tours (may take time to load) fromGet Your Guide –
Search for the great cruise novel Cruise Ship Heist
More are available
SHIP TOURS help you choose your next ship Aurora Ship Tour Marella Discovery 2 Azura Ship Tour Cunard Queen Victoria Britannia Ship Tour Virgin Scarlet Lady Arcadia Ship Tour Ventura Ship Tour SUITE on P&O Every cruise ship and every fleet listed here
PORT GUIDES filmed by Doris Visits are a great way to research, remember your cruise and share your memories with your friends. ATHENS GUIDE ANTIGUA CRETE GUIDE RHODES ST PETERSBURG ROME DUBROVNIK KEY WEST STATUE OF LIBERTY TOUR STAVANGER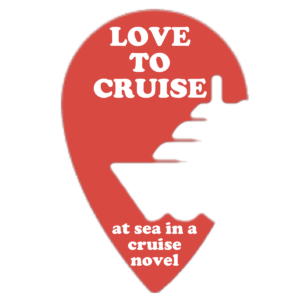 You may have seen cruise thriller author & movie maker Stuart St Paul – click here on a ship giving an after-dinner speech or a talk with a book signing. Crime novels are a whole new experience. You may not have been to the ports in the novels, you certainly won't have been to the parts of the ship they use but they take you there. Stuart's page is here. The cheapest way to buy his cruise thrillers is the KINDLE BOX SET, all six cruise thrillers for the price of two.
CHAT GROUPS – a fantastic way to help others and a place to find answers. We run a Facebook Group for each of the ships. For example, P&O IONA group P&O Ventura MARELLA EXPLORER Disney & Family cruise chatSAGA Ocean & River cruise chat group Viking Ocean & River Cruising chatCunard Chat – Premium cruise liners Find the complete list of chat groups here