Our first visit to Rhodes and what a pleasant surprise, it is an excellent cruise shop. You can walk to the town, walk around it hassle-free, and it is not expensive. An example of how easy they make this visit is the tourist's authority normally delivers maps to the ship to be taken at the reception. Fridge magnet one Euro compared with ten dollars in Bora Bora … so bonus. It is a find. Great food, great art, nice people, fantastic wine. We stopped there with P&O, and we were followed around by the Norwegian Spirit. We have guides to Athens, Malta, Crete and other Med cities.
Well, we did end the day with an incredible bottle of rose wine with some grilled sardines and a Greek salad just away from the oldest square in the town, in a restaurant where we were not hassled to go inside. The town is an old walled city, whilst there is a new part with designer shops that we looked at quickly at the end, it is, without doubt, the charm of the old town that wins.
The cotton and art are not expensive and we were not over hassled. It was hot and whilst you feel protected sun cream and a stop for liquid are recommended. The ship is very close and you can enter at any gate. The maps handed out are very clear. There is no need to prep this site or spend a lot of money, the film may help.
There are options to visit, inside the buildings with or without guides.
In brief, Rhodes, a UNESCO World Heritage Site, is a well-preserved city with about 10,000 residents. The streets inside the wall are flat, and the roads up to the back of the city have a gradient which is a nice climb. Sensible shoes. Castles, narrow streets, mosques, fountains, squares, vines draping, wine, fresh fish, and more. The old city wall is thick, it has been a strategic island for the Knights Templars and many others for centuries. Mussolini wanted to use the old Palace of the Grand Masters as his holiday home. It was originally a Byzantine fortress in the 7th century, then the administrative centre of the Knights after they conquered the island. To find it, walk up the cobblestone alley, the Avenue of the Knights. You will see the Knights of St John's palace on the right at the top. There are explanatory boards to read.
The knights had a hospital to deal with the wounded and then the plague that developed because of mounting dead bodies.
SHOPS – The shop where we saw jewellery being made belonged to Nikoz. It can be found at the back of the town if you are walking around. These streets are quiet and the shops are less commercial. His brother's boat is here if you want to book something small and local before you arrive.
SHIP TOURS help you choose your next ship Aurora Ship Tour Marella Discovery 2 Azura Ship Tour Cunard Queen Victoria Britannia Ship Tour Virgin Scarlet Lady Arcadia Ship Tour Ventura Ship Tour SUITE on P&O Every cruise ship and every fleet listed here
PORT GUIDES filmed by Doris Visits are a great way to research, remember your cruise and share your memories with your friends. ATHENS GUIDE ANTIGUA CRETE GUIDE RHODES ST PETERSBURG ROME DUBROVNIK KEY WEST STATUE OF LIBERTY TOUR STAVANGER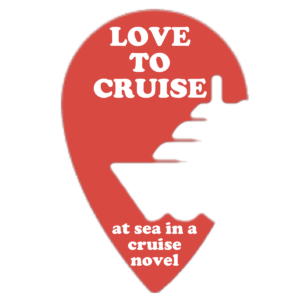 You may have seen cruise thriller author & movie maker Stuart St Paul – click here on a ship giving an after-dinner speech or a talk with a book signing. Crime novels are a whole new experience. You may not have been to the ports in the novels, you certainly won't have been to the parts of the ship they use but they take you there. Stuart's page is here. The cheapest way to buy his cruise thrillers is the KINDLE BOX SET, all six cruise thrillers for the price of two.
CHAT GROUPS – a fantastic way to help others and a place to find answers. We run a Facebook Group for each of the ships. For example, P&O IONA group P&O Ventura MARELLA EXPLORER Disney & Family cruise chatSAGA Ocean & River cruise chat group Viking Ocean & River Cruising chatCunard Chat – Premium cruise liners Find the complete list of chat groups here