HRH Queen Elizabeth was amazing. She worked right up to the end when it cannot have been easy, yet never let it show. Despite all the television coverage, I have never felt so let into her life as walking around her much loved #RoyalYacht on her 90th birthday. The access all areas tour was a special treat that showed her as a mother, very proud of her family. There are pictures all around as well as board games and the history of fun and pranks, yet her office was nearby.
Sisters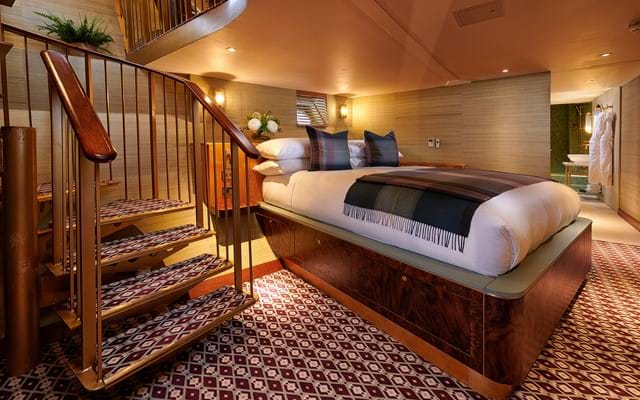 The real treat, if sailing from Edinburgh is to book a night and stay in …. her sister ship, which is Edinburgh's number one hotel in many lists. Luxury Overnight stay in her sister Yacht FingalA luxury floating hotel permanently berthed on Edinburgh's vibrant waterfront. A hotel with all the glamour and style of a superyacht but with an old-world elegance that is completely unique.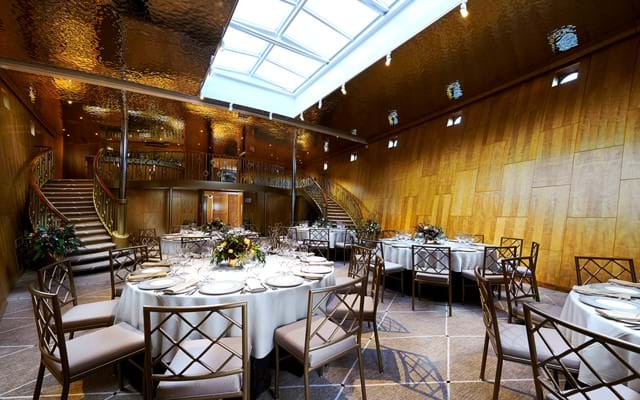 You can enjoy supper and stay, and a visit to the Royal Yacht can be included. From the Lighthouse Restaurant & Bar, you can gaze out across the water to the twinkling city lights. Sleep in a more spectacular luxury cabin than HM The Queen had on the Britannia, and then enjoy Fingal's full Scottish breakfast before you disembark.
Your Exclusive Use
We think that the Yacht will be even more popular for corporate events and weddings. The former Royal residence of Her Majesty Queen Elizabeth II can exclusively be yours for the evening, providing a unique experience for you and your guests. Their website states that …. Be it a milestone birthday or anniversary, a special corporate or incentive event, Britannia is the perfect venue to host the event of a lifetime where you can follow in the footsteps of Royalty.
Royal Yacht Britannia
The Royal Yacht Britannia was decommissioned in 1997 and has become the number one attraction in Edinburgh. It will no doubt be a lot busier now.
The Queen herself launched this John Brown-built ship in April 1953, and it now tells a fabulous story of her working and private life with you standing in it and feeling a part of it. From the private stories to hers and Prince Philip's bedroom, it is all open to the public. The feeling of pride oozes from the friendly staff and I can say, fewer tours have impressed me as much.
Despite all the coverage you have seen, I hope this personal walk-through is a little different. Please consider this visit to the Royal Yacht when in Edinburgh.
It was launched in 1954 and amazingly was the 83rd Royal vessel since the first, a racing cutter in 1660. The then King Charles the second was himself quite a character and is mentioned in our Nell Gwynne film set in London. In her 43 years afloat the Royal Yacht Britannia sailed more than a million nautical miles around the world.
She is open to visit at the Ocean Terminal in Leith, in Edinburgh.
Now classed as a museum ship, the 5,769 GT, 126meter long yacht was built in just over a year after being ordered in 1952. She could hold 250 people, has three masts: a 133-foot (41 m) foremast, a 139-foot (42 m) mainmast, and a 118-foot (36 m) mizzenmast. The top 20 feet (6.1 m) of the mainmast was hinged to allow the ship to pass under bridges.
Moored next to the Royal Yacht is the 1936 racing yacht Bloodhound, one of the most successful ocean-racing yachts ever built and was the yacht on which the Prince of Wales and the Princess Royal learned to sail.
Why was she decommissioned?
"The yacht last underwent a major refit in 1987. A further refit at an estimated cost of some £17 million would be necessary in 1996–97 but would only prolong her life for a further five years. In view of her age, even after the refit she would be difficult to maintain and expensive to run. It has therefore been decided to decommission "Britannia" in 1997. The Government will now consider the question of whether to replace "Britannia".
— Viscount Cranborne, House of Lords Hansard: Written Answers 23 June 1994
What was the yacht's last royal duty?
To bring Prince Philip and Chris Patton back from Hong Kong.