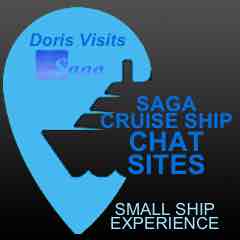 Small ships get into special ports and SAGA have two new splendid state-of-the-art small ships. We have just started a chat site for each. SAGA has also joined with Jools Holland for a special dining nightclub. SAGA is for adults with a suggested plimsol line on the age of 50 years old. We hope that is now the lower middle age as we will never see it again unless digitally enhanced and changed. The Spirit of Adventure is now at sea, please join the chat and celebrate the ship and let others know about it.
SAGA SHIPS – ADULT ONLY – OVER 50's JOIN THE CHAT HERE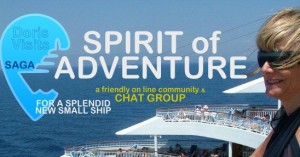 This is the site dedicated to the new ship at sea, the Spirit of Adventure. As or members sail on it, they will be able to answer questions. Click HERE to join the community. Our guests have a wealth of knowledge.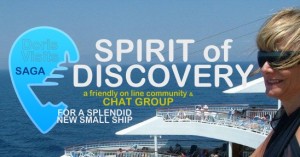 We look forward to the Spirit of Discovery due to sail in 2020 which is so close. Click HERE or click the picture to join.
Our chat guests are a great bunch of people.
It is worth noting that we often send cruisers to the SAGA site because it is an easy place to find the other cruise lines adult only cruises, because they sell those through SAGA. So a Princes, Regent Seven Seas, or Celebrity Adult only cruise can be found easier their than looking though the different site. Other Adult only ships include Marella Explorer 2, and P&O Arcadia and P&O Aurora.
And if you want to see where their ships travel, then here are the brochures. Updated as we can, but historic lists are a reference as ships do repeat themselves.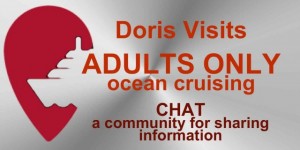 See Lesley's pictures of SAGA ships peeping out above the old town in Stavanger, from the chat site
See our Adult only ship menu HERE CHAT – Saga Boutique Adult Ships – CHAT