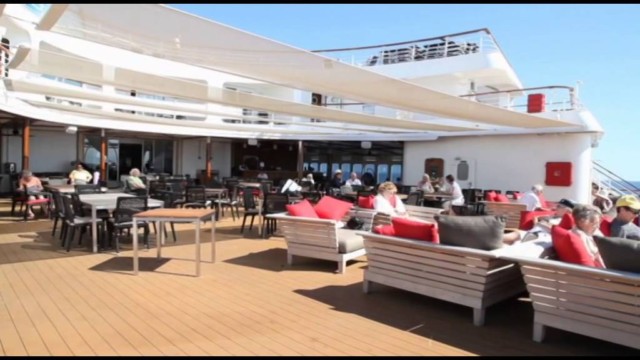 SAGA SAPPHIRE – small ship, big cruise
Built in 1981 The Sapphire had an extensive refit in Italy from November 2011 to March 2012, the vessel was renamed Saga Sapphire. Work included refurbishing the interior, creating new cabins (including additional balcony accommodation to her superstructure), an overhaul of the machinery, also repainting and maintenance of the hull. Now she is a very popular ship with SAGA CRUISES. Her past names have been exciting, MS Europa, MS SuperStar Europe, MS Superstar Aries, MS Holiday Dream and Bleu de France. She has been and still is quite a lady!
The Sapphire could offer no more than 720 passengers and 415 offices and crew, fantastic attention.
SAGA SHIPS – ADULT ONY – OVER 50's JOIN THE CHAT HERE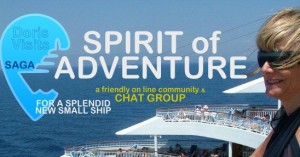 This is the site dedicated to the new ship at sea, the Spirit of Adventure. As or members sail on it, they will be able to answer questions. Click HERE to join the community. Our guests have a wealth of knowledge.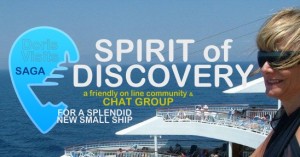 We look forward to the Spirit of Discovery due to sail in 2020 which is so close. Click HERE or click the picture to join.
Our chat guests are a great bunch of people.
Our good friend Marty Kristain of The New Seekers fame is often on board as a celebrity guest and he loves the ship. Say hi to him for us. Click here to go to the site for the full description, prices and availability.
Also take a look at the 2017 tour of the ship and a drone chasing it out to sea. We list them all on our site.
If you are worried how to choose which cruise, which ship and where to go, take a look at our how to choose a cruise blog. Doris Visits allows you to SEE THE CRUISE BEFORE YOU CRUISE THE SEA. Please follow us on Facebook and Twitter and share. Most cruise operators will offer the Baltic as a cruise.