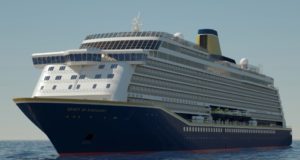 Saga Cruises' first new boutique small ship, has been named in Dover. The £346 million ship Spirit of Discovery also has over 1,000 pieces of art, 400 are originals. The ship is the same size as the new hugely successful Viking Ocean ships but designed for SAGA to have a hotel feel.
DID YOU KNOW?
That although you have to be over 50 to cruise with SAGA, your partner does not. They have to be over 40.
That four-times round the wide promenade deck is one mile of great exorcise?
That on formal nights, the same meal is served in the buffet, so those who do not wish to dress do not miss out.
That most rooms have an interconnecting door so you can connect with family, a friend or a carer without them having to be in the same room.
Both new ships, this and the Spirit of Adventure due next summer, will be adult-only and all-inclusive. Cruises are already on general sale for both ships. Jools Holland has signed a five-year deal and will be appearing live at his club on board on certain advertised dates, The Club By Jools. With SAGA announcing a second new 'small' and Viking announcing ten more, this is a market that will run parallel to family ships. Cunard has announced a new ship too. The cruise industry has gone astronomical. CHAT – Saga Boutique Adult Ships – CHAT
A key new market switch is that these new ships will be all-inclusive. Saga guests can also expect a boutique service too with two staff to every three passengers. So, there will always be someone on hand to make guests feel truly at home. Look for the complimentary services already enjoyed Saga Cruises' guests:
UK travel package to and from departure port
All on-board gratuities
All meals and entertainment
Afternoon tea
24-hour room service
Welcome cocktail party
Unlimited tea and coffee in selected venues
FREE
Wifi
Porterage
Shuttle bus to the nearest town centre from a port
Optional travel insurance
This strategic decision is said to be due to customer demand and means Saga guests will enjoy all house spirits, wine, beer and soft drinks as part of Saga's comprehensive cruise package which already includes all gratuities, a UK travel service and FREE Wi-Fi onboard.
Chief operating office Nigel Blanks said 'the decision to go all-inclusive in 2020 had been made to 'reaffirm our position as a niche luxury cruise operator'. He said: "Spirit of Discovery and Spirit of Adventure are the only boutique small ships being built with the British market in mind. I firmly believe that our decision to move to all-inclusive cruising will not only sit well alongside our 'Boutique Cruising' proposition, it will also distance us further from the competition whilst giving those that choose to cruise with us an even more exclusive and value for money experience."
Don't forget the Money-back guarantee
Saga is so confident that first-time guests will love life on board its award-winning cruise ships that it is offering early flights home and a refund of the cruise fare to anyone who does not enjoy the sailing.
SAGA SHIPS – ADULT ONLY – OVER 50's JOIN THE CHAT HERE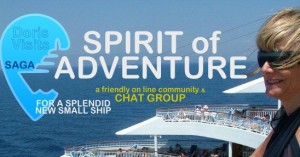 This is the site dedicated to the new ship at sea, the Spirit of Adventure. As or members sail on it, they will be able to answer questions. Click HERE to join the community. Our guests have a wealth of knowledge.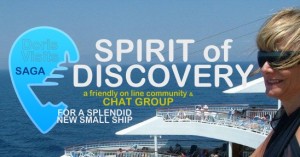 We look forward to the Spirit of Discovery due to sail in 2020 which is so close. Click HERE or click the picture to join.
Our chat guests are a great bunch of people.
ABOUT SPIRIT OF DISCOVERY and SPIRIT OF ADVENTURE
Saga's first purpose-built cruise ship Spirit of Discovery will replace Saga Pearl II in July 2019 while the second ship, Spirit of Adventure, is planned to enter service in August 2020, replacing Saga Sapphire. Both ships will host 999 guests and 530 crew members.
The ships will be a 58,250 gross ton vessels measuring 774.3ft in length and a maximum beam of 102.4ft.
SAGA also run a 'Price Promise' to make guests deal proof – It applies to the Saga Pearl II, Saga Sapphire and Spirit of Discovery only: Should SAGA ever reduce their prices or bring in a new special offer after you book (optional ad-hoc services are excluded), they will work out the difference and pass the value of the saving back to you. This applies as long as the discounted holiday is exactly the same package offered under exactly the same terms of sale (which means the full terms that apply to your holiday contract, including your cabin grade and whether your cabin is allocated at the time of booking or at embarkation). In calculating any possible saving due, they take into consideration all offers and discounts that were applied at the time of booking and compare the overall price that you've been charged with the current price. They will pass on the value of the saving in the form of a higher grade cabin, on-board credit or other value added benefit.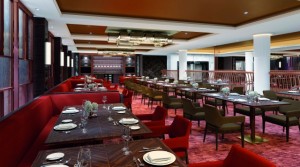 Both new ships herald a new era for Saga Cruising. Spirit of Discovery is being built at Meyer Werft in Germany alongside the Iona and ships for Aida and Royal Caribbean. Here we feature the first in a series of films on her building. The steel cutting ceremony. The ship number is S-714. She is the first ship to be built in the Meyer Werft smaller yard since 2013 and that is because she is a new boutique ship, against the trend for larger family ships.
Cruise Doris Visits Subscribe. Thank you
CRUISE FLEETS CRUISE DEALS CRUISE GREECE MED CRUIS
In July 2019, after sailing out of Dover for her maiden sell-out cruise around the UK, 'A British First', Spirit of Discovery will begin a season of action packed cruises.
SEE CABINS – DECK PLANS – and look and book a cruise on the discovery – SAGA PAGE – click here
Guests can choose from sailing transatlantic to spend Christmas 2019 in New York, island hopping around the Canaries, a foodie voyage around Spain, seeking out the stunning Northern Lights over Norway and many more exciting adventures. While those looking for a shorter getaway to try the new, luxury ship are also spoilt for choice, with a choice of mini cruises to France and the Channel Islands.
Look and book. Look at the ship on the SAGA web site and check availabilitySAGA Spirit of Discovery to have first Jools Holland night club at sea THE CLUB BY JOOLS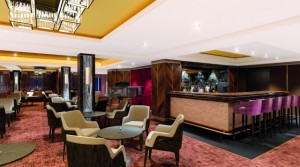 Cruising has become a boom industry and new ships are being built everywhere in all shapes and sizes and with new technology to be more eco green and better to sail. Saga have two ships being built at Meyer-Werft shipyard in Papenburg, Germany. Being SAGA's biggest ship to date, the Spirit of the Discovery will offer widest-ever selection of restaurants. The Grand Dining Room or any of the speciality restaurants will include in a choice of house wines, tips and service charges as inclusive with the food. The Verandah Grill will see the chefs on show cooking in the evening to add a touch of theatre. East to West will pamper to the great enthusiasm British passengers have for Asian food, and Coast to Coast will be a modern sea food dining experience.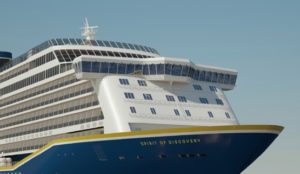 The Living Room is a lunge wine bar, there will be a spacious library, spa with indoor pool and the theatre and entertainment will be state of the art. The build team and so much more information is on their own web site. Click here. In the mean time check out the latest deals from SAGA cruising on their two very popular ships.