CUNARD CRUISE LINES
Cunard Cruises – the classic way to cruise. Modelled the original ocean liners, a look at the fleet with films, blogs and video tours. The fourth ship means that for the first time since 1998 Cunard will have four ships in simultaneous service.
Click to join the Cunard Facebook community @ Doris Visits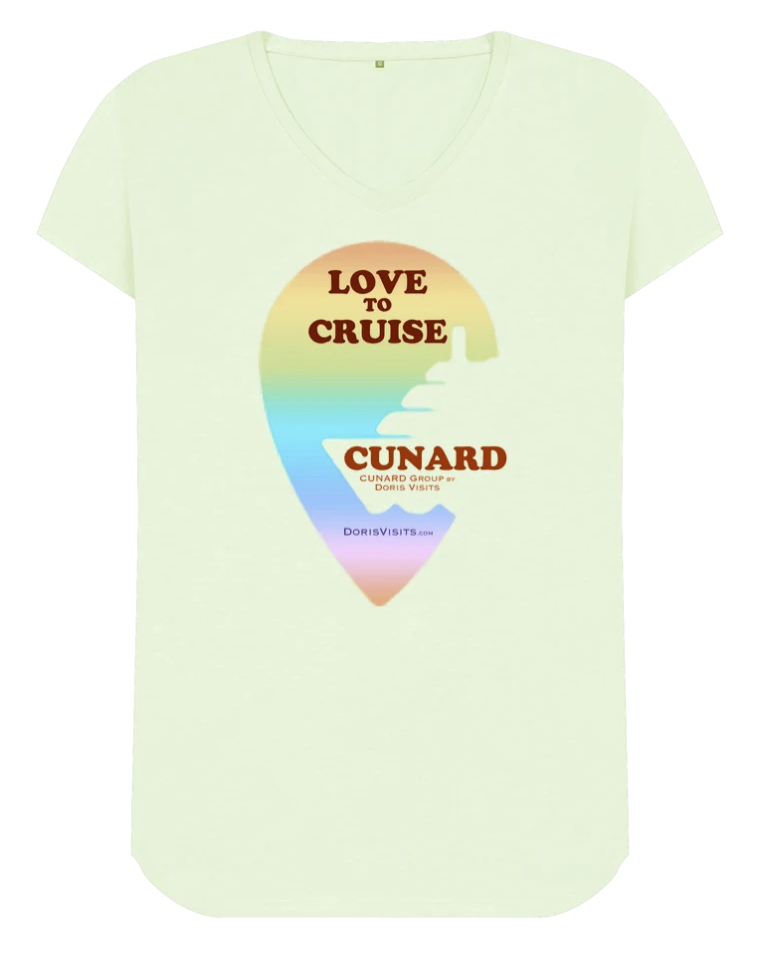 DRESS CODE: Evenings on board a Cunard Queen exude a sense of occasion, but they're also as relaxed as you want them to be. There's no need to dress to the nines each night if you don't want to, and you'll find many areas on board where casual dress is welcome."
The majority of guests travelling with Cunard embrace the chance to switch to smart attire by night. This doesn't mean you'll be expected to wear a gown or dinner jacket each evening. Smart attire simply means a dress shirt and trousers / a skirt and a top, or a cocktail dress. Essentially, choose something along the same vein as you'd wear to a stylish restaurant or the theatre on a special occasion.
At least twice on each seven-night voyage, there is a Gala Evening. They do ask that guests observe a black-tie dress code. Many guests choose to sail with Cunard specifically because they look forward to these events.
In addition – Gala Evenings follow one of a few themes. It is our experience at Doris Visits that guess actually research the theme of that Gala and purchase and take whatever it is. A 1920's, American, prohibition period might be a theme. You don't have to join in, but many will. We suggest you check. The answer can be simple, click the Amazon picture to take you into a variety of answers that others will be using.
SMOKING: For the safety and comfort of our (Cunard quote) guests, smoking (including electronic alternatives) is not permitted within the terminal or on board the ship. Although we have designated areas of the open deck on each ship where smoking is permitted, during the tour we ask guests to refrain from smoking as the ship may be refuelling whilst in port. Check your contract (booking terms).