VIKING OCEAN CRUISES
Some cruise operators impress their style on a selection of different ships. Not Viking. Viking has built new identical luxury ships that are state of the art and all the same. Viking's ocean ships have a gross tonnage of 47,800 tons, with 465 staterooms that can host 930 guests. Viking Ocean ships with global positions to track your ship anywhere on the globe. A selection of tips, tours, and facts are below.
Viking is known for river cruising and knows a lot about cruising and guests. Their ocean-going fleet will be nine ships by early 2023.
The ships are small enough to allow direct access into many eclectic and exotic ports that larger ships cannot enter. They offer inclusive cruising which includes many complimentary amenities and services; shore excursions, transfers, Wi-Fi, wine and beer (at lunches and dinners), access to Nordic Spa (steam room, thalassotherapy pool, hot tub, snow room/grotto, sauna, cold plunge pool).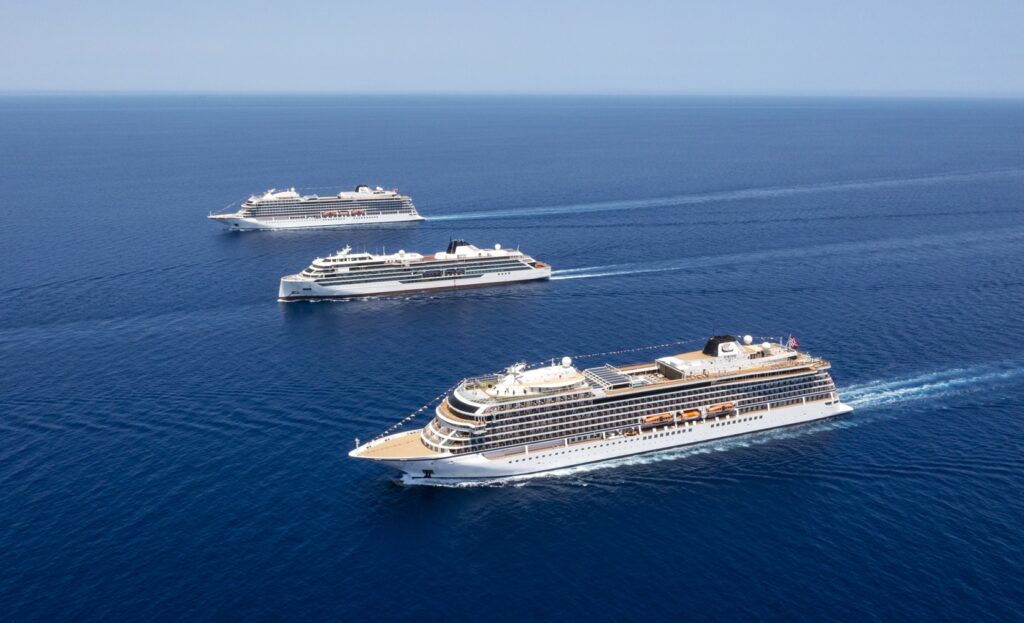 The ships are efficient with energy-saving hybrid engines (diesel generators and gas turbines), as well as solar panels installed on the magradome pool cover to harness energy. The hulls and bulbous bows are designed for max fuel efficiency. They also have the latest maritime navigation safety systems, including "safe return to port".
A comedian in a larger shipped berthed alongside referred to it as a little river cruiser that must have got lost, but he is wrong, they are far from lost. The more a David to that Goliath and offering a special service that is their style.
The VIKING SUN was transferred to Viking Sun Ltd. of Bermuda, for operation by China Merchants Viking Cruises, a joint venture of Viking Ocean Cruises and China Merchants Shekou Cruises.