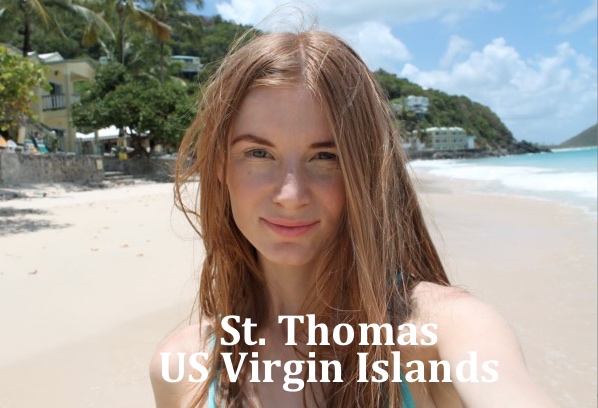 Charlotte Amalie, the jungle surrounded port on the small US Virgin Island that offers endless unspoilt beaches. Some boat rides away, some on excursions. You can Kayak, hike and swim in the coral-fringed Mangrove Lagoon where tidal pools and volcanic cliffs form the picturesque backdrop. By Kayak you are guided to the deserted 50-acre island of Cas Cay, for a hike through the mangrove forest. (Melinda and Jack have a video of that) There you can look for geckos and tropical birds as you trek to a natural whirlpool and blowhole. St. Thomas is a very buzzing place with cosmopolitan bars but if it is the beach you want you can do it by public bus. We do like a $2 ride to the beach! This is the local bus to the beach is just $2 to Coki Beach or Sapphire beach, we show you where the bus stop is.
CRUISE INSURANCE – JUST CLICK – OR OUR INSURANCE BLOG – plus – CAR PARKING DEALS – JUST CLICK – OR OUR PARKING & AIRPORT BLOG
Cruise Doris Visits Subscribe. Thank you
The Caribbean is often a first choice for new cruises, so you have come to the right place to look around for here and cruise stops all over the world. It is not just about us familiarising you with the destination first, but connecting you to others for you are all the knowledge base that helps others decide walk or tour, beach or bar, shopping or diving. See our blog on choosing a first cruise. CHOOSING A FIRST CRUISE.Click here for the special CARIBBEAN SEASON destination menu. Each major Island and Caribbean Season Destination has a guide or film about the tours here !

DORIS VISITS COMPARE CRUISE DEALS BOX takes you to a variety of deals and explains how they are all found.
CHAT GROUP – Cruise the Caribbean Chat – If you love the Caribbean then share here. Chat and answer other people's questions. Here is where you are the knowledge base – CLICK HERE TO SHARE & CHAT