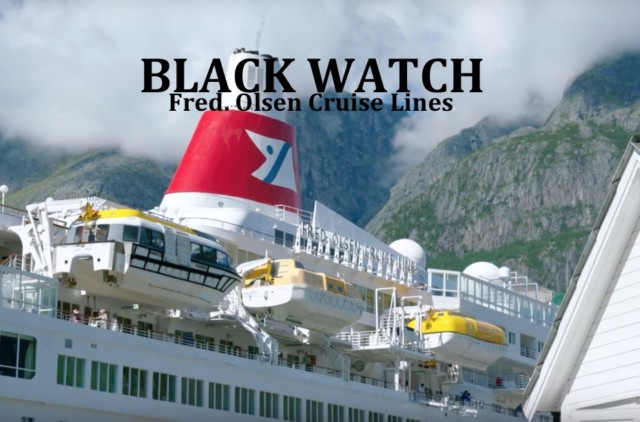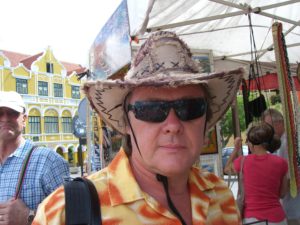 Cruise Ship, The Black Watch – This a charming, small cruise ship that it is hard to get lost on. We picked up the Black Watch in Antigua as the guest day time speaker (click my picture for my subject matter if you have not seen me) We saw nothing of Antigua but sailed away visiting a number of islands including the very colourful Curacao where I purchased the signature hat that I still wear. This is a delightful island, ideal for swimming and snorkelling with 45 superb beaches and a great stop before the Panama Canal and many sea days across the Pacific. BLACK WATCH FRIENDLY CHAT SITE – CLICK HERE
Cruise Doris Visits Subscribe. Thank you
The good thing about being a small ship is you can get through the Panama Canal. The Azura for example is 2 metres too wide. The Arcadia can.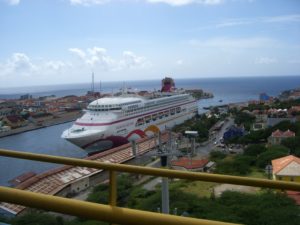 We took this picture of another ship waiting to follow us through as it can be a procession, but then you get to watch the ships behind or at front. It is like being on the Norfolk Broads only bigger. A long canal with locks to balance the water up and down, so your ship can move on. It is an incredible engineering feat and there will always be a commentary on it.
Panama itself is not the nicest of ports to stop at, but we had a great time in the Hard Rock Cafe, bringing back memories of the late 60's early 70's of queuing to go in opposite Green park.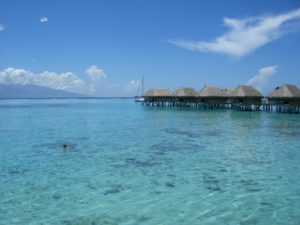 We then cruised across sea for days and finally left the ship in Tahiti. It is a long sea cruise, but one of the most amazing experiences ever is the night on top deck when the captain takes you star gazing and switches all the lights off. In the total darkness the stars light the sky like someone has switched them all to bright. It is an incredible experience. The sky lights up like you will have never seen before, not even in the desert.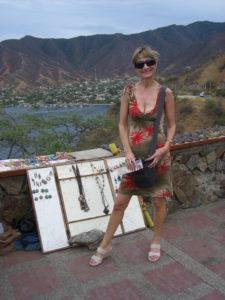 The ship is easy and cozy because of is size with only 800 guests. You will get to know the crew and other cruisers and the staff will even remember many people's names the ship is that intimate. It harks back to the days when cruise ships were revered for their style and charm and it has both of those. It focuses on providing service and traditional cruise experience rather than the ship being a modern theme park. It has great entertainers, old style comedians and magicians, singers in the Neptune Lounge and a group of entertainment hosts.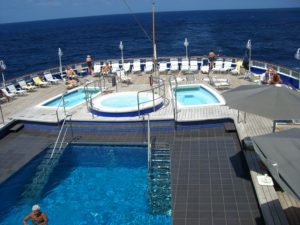 The ship still feels roomy because there are so few people on board. There is a well stocked library and spacious public rooms bathed in natural light which retains the elegant style of a traditional cruise ship. It has four restaurant options, including the stylish Glentanar Restaurant and beautiful Orchid Room which has a wonderful oriental look and feel.
Afternoon teas are special and there is always a run for the cakes. If you like smaller more intimate ships, then this is ideal. Want to know a little of the history of Fred. Olsen. Click here. Stuart St Paul is an award winning film director who talks about film, TV the future and much more. His best friend Marty Kristain of the New Seekers, I'd Like To Teach The World, is a regular on The Black Watch. See the ships 2016 re-fit process here.
DORIS VISITS COMPARE CRUISE DEALS BOX takes you to a variety of deals and explains how they are all found.
To find out from those who cruise, or share your knowledge join your favourite ships chat and community page on Facebook.
It is important to understand that