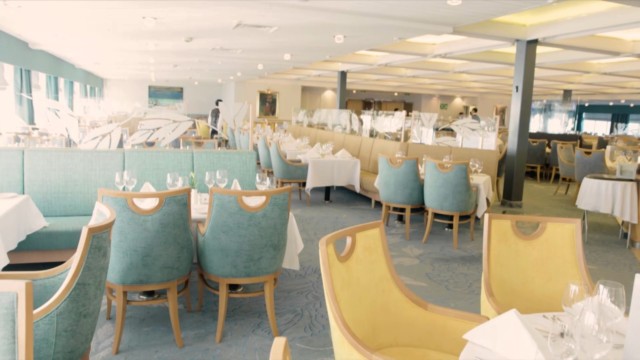 Fred Olsen operate a number of classic ships but the first to mind is always the Black Watch. We cruised on it many years ago as guests to talk about our work on the UK TV soaps and had a great time. It is a small very friendly ship. Since we were on it, it has been refurbished. See the 2016 re-fit film in stop frame, very interesting. Then there is the post refurbished film here. This is a look at the Glentanar Restaurant.
Cruise Doris Visits Subscribe. Thank you
BLACK WATCH FRIENDLY CHAT SITE – CLICK HERE One of our most memorable cruise moments ever of any ship was the star gazing done on the Black Watch with the captain in the middle of the pacific when all the lights were turned off. It was like the sky suddenly lit up. We sailed across to Tahiti and left the ship there. We have since been back there on the Arcadia.
For full details on The Black Watch, click here to go through to the Fred Olsen page. With 423 rooms, 804 guests and 330 crew you know you will be well looked after and made to feel special on this intimate ship. The 28,613 ton ship is fully stabilised and travels at 18.5 knots.
It easily goes through the Panama Canal and the ship makes unforgettable circumnavigations of the globe each year. Find out more here.
Want to know a little of the history of Fred. Olsen. Click here.
click here for the New Canary Island cruise menu including West Africa & Cape Verde

Clicking the DORIS VISITS COMPARE CRUISE DEALS BOX takes you to a variety of deals and explains how they are all found.