Tim is in huge demand as a speaker, but can be found at sea with the odd tale to tell. Famed for his address of the troops before going into Iraq, where the press said he was standing on a tank with a huge cigar in his hand. He claims they can be prone to making things up as there was no tank or cigar, but there is a copy of the speech apparently hanging in the White House's Oval Office.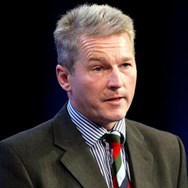 This modest, mildly spoken Irishman, explains how he first had to manage the British troops in Ireland, a little like putting a Muslim in charge before Iraq. Tim can speak on so many subjects and forever, but the military precision installed in him ensures he finishes on time. His book, Rules of Engagement became a UK best seller. He now has about ten companies, one being New Century which he started at the request of the US Government. Born Timothy Thomas Cyril "Tim" Collins, in April 1960, it is his ability to motivate which comes over.
Tim was a graduate of Sandhurst and if you get a chance to see him, don't miss it.
Search for the great cruise novel Cruise Ship Heist
If you cruise with Cunard or Fred Olsen, or P&O or Viking, we have chat sites where you can catch up with other cruisers and share knowledge.
Research and chat – Our new Ships menu has every ship from every fleet – Find your ship's chat site + share your pictures + experiences to help others
The reason we ask if you would kindly follow us on Facebook and Youtube, is because they both have magic numbers, which if we hit them, allows us to use more facilities which makes life better for you. So please follow Doris Visits and spread the word. PLEASE SHARE