Ulstein Group is a family-owned company comprising several marine enterprises within ship design & solutions, shipbuilding, global sales and shipping. Ulstein's vision is to create tomorrow's solutions for sustainable marine operations. Their ships all have a snub nose front to make them distinctive. But it is more than that which makes them special.
EXPEDITION & EXPLORATION CRUISE CHAT
The company was founded in 1917, and is headquartered in Ulsteinvik, Norway. Us cruisers have taken notice because of the new group of explorer ships that have been produced. These ships sit in the INFINITY ULSTEIN CX103 ice-strengthened expedition ship Polar Class 1A / PC6 that can cruise at 16knots. These carry 160 guests and have about 74 crew members and staff. There is an elevator between Deck 3 and Deck 8 in case you are exhausted after whatever exploration excursion you have been on.
We list the Ocean Albatros, Ocean Victory with Albatross Expeditions, and the Greg Mortimer and Sylvia Earle available in the UK via Swoop. The Ocean Explorer and Ocean Odyssey are also sister ships and are with Vantage Delux in the USA who move into the industry at a higher level with two of their 'own' ships. Many of these ships are owned by SunStone Ships Inc and leased out to operators.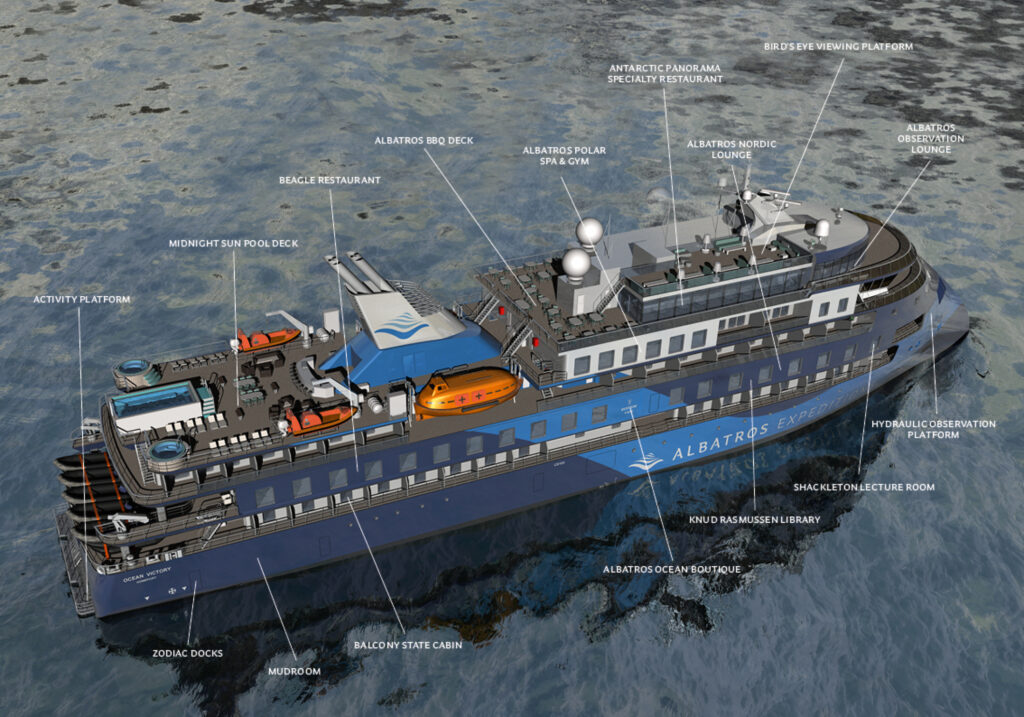 Now they introduce the Discovery Series.
EXPEDITION & EXPLORATION CRUISE CHAT

If you want one of these it is a cool $64m, but they have a section on how to spread the finance cost, which no doubt involves SunStone Ships Inc. I don't think the equity release program so many use to cruise, will actually buy a ship. Click here for cruise holiday finance ideas from SAGA money.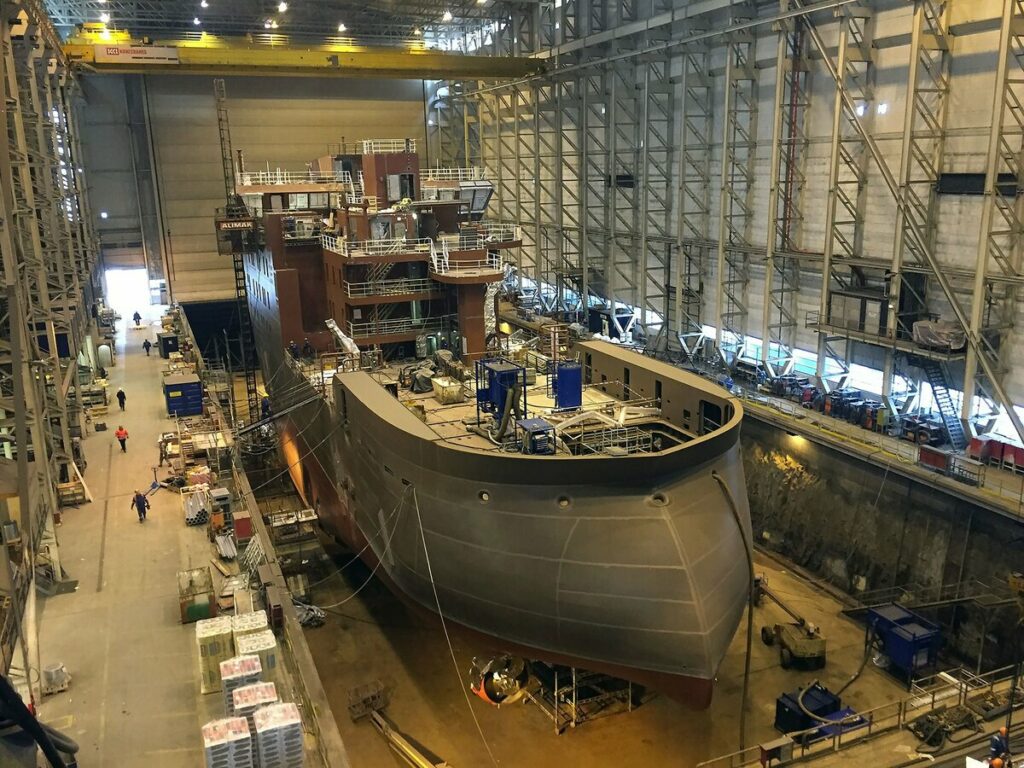 Ulstein Poland is a part of an engineering pool in Ulstein Group. Ulstein Belga Marine is in Rio de Janeiro, Brazil. They have other partners, divisions and subsidiaries around the world.
CHAT GROUPS – a fantastic way to help others and a place to find answers. We run Facebook Groups for cruisers – see the list in black boxes after the ships and fleets listed above. EXPEDITION & EXPLORATION CRUISE CHAT