Robots are now working on two cruise lines, and may soon be caring for those who need help.The Pepper robot is now in use on the Coast and Aida lines and a much far reaching program is expected for cruise ship robots before long. Just as expo skeletons are expected to replace wheelchairs and mobility shooters.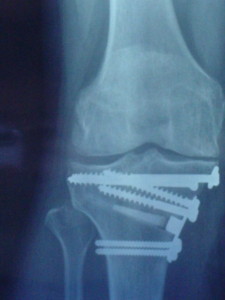 I have been very lucky to have survived a broken spine twice and can still snow ski with mechanical callipers, despite two complete artificial knees which followed as many operations and and pins as any pro athlete. I was a stuntman before becoming a film director. Those who are genuinely reliant on a chair and help are always in my consideration and we for many years financed the development if a film based on an ex-army female soldier in a chair. It had great support from James Blunt, help for heroes and Anna Turney, the alpine skier who then became a Para-olympian who was a key advisor to the film. Our Netflix film Freight starred Ade Adepitan who now presents the BBC travel show and we had him have a fight using his chair. Many of our friends have genuine mobility issues that test them, but, the future is exciting and sit-in wheelchairs could soon be a thing of the past.
Please join our Wheelchair users and Mobility Scooter Users and others with Mobility questions and answers CHAT SITE to share and help others – click here –
Cruise ships must be one of the places where those in a chair or with walking difficulties can really see the world and enjoy the floating hotel. Almost everywhere on the ship is accessible to the point of having a hoist at a swimming pool on most ships. (River Cruising is not so easy). Lifts and ramps, parking areas for those who can walk away from their chairs and places to see shows for those who have to stay in their chairs are all found on most ocean ships. Then the excursions that the ships provide are clearly explained and where there is a tour that will help those with mechanical aids they will tell you. There are of course some places like St Petersburg where coach drivers do not have to assist chairs in any way and you should not expect it and plan for the worst.
Most ships have a 'disability team' who need to be informed of the passengers disability, possible medical emergencies and drugs they are on. And you must be fully insured because if the ship feels they are unable to cope with your medical demands you will be asked to or advised to leave the ship, often at your own expense. If you are medically air lifted off the ship, this is a hugely expensive operation.
Marella suggest you give the Customer Welfare Team a call before you book your cruise for advice on things like ship accessibility, bringing equipment on board, disabled facilities, and medical care. All their ships have a small number of adapted cabins for less mobile passengers. Make sure one is definitely available before you book then please book through one of our links. Click here for the Marella advice page.
P&O Cruises have many advice pages. In the even the ship has an emergency, a guest who requires assistance getting from their cabin to the Muster Station will be given the required assistance by the ship's specially trained guest Assistance Party. This is why your disability needs to be notified in full. In the event that a guest is on the decks or in a public room assistance would be given from their to their Muster Station by the guest Assistance Party and a life jacket/s would be provided in the Muster Station. It is important to have a close relationship with the 'disability team'. For further details go to the advice centre and type your question. There are also answers on the end of a phone.
https://www.youtube.com/watch?v=epnZOU-5vjk
P&O Disability Team have answered many questions on mobility that are worth reading through. To support you while you are on board, they are able to provide equipment on a first come, first served basis, any items required in addition to the below must be provided independently. This means booking these items in advance.
Shower stools
Shower chairs
Raised toilet seats
Bath benches
Bath seats
Mobility at Sea is the P&O recommended supplier and can provide a number of different items for hire, which can be tailored to specific mobility requirements or sizes. All items are subject to availability and must be ordered in advance. You can visit their website: http://mobilityatsea.co.uk/
CHAT GROUP – P&O SHIPS – for those who cruise – share information or research your forthcoming cruise – use the cruise number – CLICK HERE TO SHARE & CHAT
Fred. Olsen Cruise Lines warmly welcomes guests dependent on the use of a wheelchair/scooter for mobility on all their vessels. However, they strongly recommend you are accompanied by an able-bodied companion who is responsible for providing any assistance that you may require both on board and ashore. On board they are unable to offer any sustained or long-term assistance. They do say that should you opt to travel alone and it transpires that you are unable to cope on board you will be required to meet with a senior officer to discuss the situation, and in extreme circumstances asked to disembark the vessel at your own expense. To be clear we link you to the whole page.Fred Olsen page on traveling with disabilities is here Guests can privately hire the extra equipment they require, and in Fred Olsen Cruise Lines opinion, the Boudicca is the most wheelchair friendly vessel owing to the very generous room dimensions and layout. We strongly suggest you read all these pages and any others the ship offers.
Black Watch – Scooters of any type will only be permitted in fully adapted rooms
Boudicca – Scooters of any type will not permitted in rooms on deck 3 & 4. Scooters up to 56cm wide will only be permitted in rooms suitable for non-collapsible wheelchairs and scooters; only fully adapted rooms will be suitable for larger scooters.
Braemar – Non-collapsible scooters up to 56cm wide will only be permitted in rooms suitable for non-collapsible wheelchairs and scooters, or fully adapted rooms. Collapsible scooters will be permitted in most rooms on board.
Balmoral – Non-collapsible scooters will only be permitted in fully adapted rooms. Collapsible scooters will be permitted in most rooms on board.
CHAT and share your love of small ships, and answer other peoples questions. Join the Fred Olsen Cruise Chat Facebook Group.
All of our ships have a small number of adapted cabins for less mobile passengers. The locations of the disabled cabins onboard the ship are as follows:
– Marella Celebration and Marella Spirit – Deck 7
– Marella Dream – Decks 9 and 10
– Marella Discovery and Marella Discovery 2 – Deck 2,3 and 7
– Marella Explorer – Deck 5
The Welfare Team will be able to advise you on things like ship accessibility, bringing equipment onboard, disabled facilities and medical care. If you've already booked your cruise, you'll still need to call them to go through details and requirements with them. Like most of the cruise lines they deal with this as FAQ (frequently answered questions) this page is taking you to the right area to start.
Marella Cruises Cruise Chat – share your experiences, reviews, pictures, films and help others with their questions. JOIN THE CHAT GROUP
Change for the better – what if you could walk again?
As a film maker, some of you will have heard me on board during the day time entertainment program talking about the future as well as my days on major movies, Emmerdale and Mrs Browns Boys. The future, quite simply it is coming. It takes five to ten years to make and when we are scripting now for the world of the future we constantly ask what will it be like. Will there be no one in wheelchairs? No electric scooters? Medically the world is changing fast and we have moved from a mechanical industrial revolution to a technical robotic revolution. The stand up wheelchair is already making its make and robotic exoskeletons are also here for amputees. These tests and stories are accelerating at such a rate you can see the future will be a society where disabilities are less if not zero, when it will be cheaper to fix people than pay benefits and that is what will drive science from being biological to robotic and mechanic. But, that is very futuristic, but watch the films below and you will see the future is starting to arrive. The new Blade Runner film has some very fantastic ideas.
Cruise Doris Visits Subscribe. Thank you
These devices have been around for a while, but robotics are giving many a complete new lease of life.
Cruise Doris Visits Subscribe. Thank you
What if one day everyone had the chance to walk again, see again and hear again. How far in the future are we talking about? Is there a world where we will have totally conquered disability. Let's hope so, actually it is more than hope it is science. One day it will be cheaper to give an exoskeleton to someone than pay them disability benefit, or cameras where their eyes once were. At that point governments will invest in science just as there is a swift movement into robots replacing carers for the elderly. There are some fantastic Radio 4 programs on robotic care for the elderly on iPlayer. The Financial Times like to many have covered this. Japan is one of the countries with a fast growing older population and huge slump in birth rate so no one to look after them. They are technical people and are turning to robots. This next film also shows how robotic walking has changed the life of a paralysed stroke victim aged 64.
Cruise Doris Visits Subscribe. Thank you
How long before robots look after us on board a ship? OK, maybe that is a few months away, but the Britannia now has automated Tour Booking and Computerised Photo Gallery.
Cruise Doris Visits Subscribe. Thank you