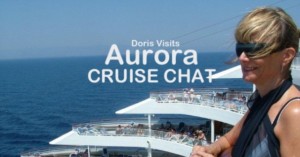 Located between Rijeka and Split on the Adriatic Sea, this old town boasts many Roman ruins but the history of Zadar stretches back beyond that. It is the oldest continually inhabited city in Croatia with evidence of inhabitance dating back to the late Stone Age and settlements that have been dated as early as the Neolithic, that is between 15 and 8 thousand years BC! Traces of a settlement date back to the 9th-century BC with an Illyrian tribe known as Iader. The Romans moved here around 59BC and formed a municipium which was a social contract between them and the locals. Within ten years they had taken more control and roads and infrastructure increased as it became the Roman City of Ladera. Recent history saw it under Italian rule until the second world war when it fell back to Croatian rule. The walled port reveals a network of narrow streets Roman ruins and Romanesque churches. These sit alongside cosmopolitan cafés, medieval churches, museums of culture and vendors. Zadar is not spoiled by tourism and has the only Sea Organ we have ever seen. These are pipes or holes in the stone sea wall through which the sea movement forces air. It also has a Sun Salutation – a 22m square art installation of 300 glass plates that capture the sun's energy during the day. The sea is clean, the food is good and the beaches are first-class if you just want a lazy day and there is an electric tourist street train if you fancy a lazy tour before a cold beer.
The Chest of St Simon the God-receiver is located over the main altar in the Church of Saint Simeon. Zadar's "Kopnena Vrata" (Landward Gate) has the Lion of Saint Mark on it which is the symbol of the Venice Film Festival and a symbol of the Republic of Venice as a reminder of the Venetian rule. Zadar has a borderline humid subtropical and Mediterranean climate with less than 40mm of rain in the summer. Only Dec & Jan can see the temperature dropping to 63F the rest of the year is between 70 and 97F. It is about an hour from Krka National Park for some swimming and walking or Paklenica National Park if you fancy a spot of hiking or rock climbing or you can find a local beach.
Cruise Doris Visits Subscribe. Thank you
See the Cruise before you Cruise the Sea – Our Dubrovnik film
Find out more about the entertainers and show cast you see at sea & share with friends.
Want to look around the ships, take a look at our ship tours.