There are facts, there is gossip, and there is scaremongering. We could be referring to the news, but we are giving the run down on Norovirus. It is sometimes called 'winter vomiting bug' and it causes sickness and diarrhoea. It can be unpleasant, for those who already suffer ill health it can be harsh, but the vomiting normally only lasts for 2 days, the diarrhoea 5 days, the quarantine is then two days more. If you wash your hands going into dinner, think how many things you then touch from chairs to menu. So, a personal sanitizer before you break bread might be worthwhile.
Most people have had it at some time. It is spread by people. By being close to someone with it and by mobile phones. Of those people who wash their hands before going into dinner, many check their phone handling something that carries up to 7000 different bacteria. Touching the phone makes the washing of hands almost a pointless exercise. The virus and bacteria on our phones reflect ourselves, but more so in women than men. Cell phones hold bacteria and can hold pathogens, as happened recently when 80 employees at CDC labs were accidentally exposed to a live strain of the deadly anthrax virus. Bacteria and viruses on cell phones are a huge problem and can be the cause of spreading norovirus.
The UK Government NHS site says "Stay off school or work until the symptoms have stopped for 2 days. Also avoid visiting anyone in hospital during this time." The advice could say clean your phones!
Norovirus is unwelcome in hospitals where people are already ill, schools close down when it hits hard, work places send people home. There is no mention of ships. It does affect people on ships, it is almost certainly taken onto a ship by a person and spread by people, normally not washing hands with soap and water before meals.

Ships are deliberately kept as clean as can be done, because thousands of people pass through them, visiting many countries in the world. Norovirus is spread via airborne spores, coughing, and breath. It settles on objects. If you see someone entering a food area without washing, they are not acting on best advice or for your best health.
If you touch something where the virus is new and live, then transport it to your mouth, you can catch it, then continue to spread the virus. All plates, utensils and knives and forks are washed at high temperature in all modern facilities.
WASHING HANDS WITH SOAP AND WATER IS THE MOST EFFECTIVE WAY TO AVOID TRANSFER. WASH, OPEN THE DOOR WITH A HAND TOWEL, PUT THE HAND TOWEL IN A RUBBISH BIN OUTSIDE THE WASHROOM.
That means washing your phone, because alcohol wipes don't work… a problem unless you have an iPhone 8 and above.
HAND GEL IS EFFECTIVE AGAINST SOME VIRUSES, SUCH AS FLU. IT SHOULD BE USED AS WELL AS WASHING HANDS. BUT GEL IS NOT CONSIDERED BY MANY SOURCES, TO BE A GOOD DETERRENT AGAINST NOROVIRUS.
SYMPTOMS OF NOROVIRUS ARE:
feeling sick (nausea)
diarrhoea
being sick (vomiting)
AND YOU MAY ALSO HAVE:
a high temperature of 38C or above
a headache
aching arms and legs
Do (from NHS SITE (1) plus extra info)
wash hands with soap and water before eating and after touching handrails
stay at home and get plenty of rest
drink lots of fluids, such as water and squash – take small sips if you feel sick
carry on giving breast or bottle feeds to your baby – if they're being sick, try giving small feeds more often than usual
for babies on formula or solid foods, give small sips of water between feeds
eat when you feel able to – you don't need to avoid any specific foods
take paracetamol or ibuprofen if you're in discomfort – check the leaflet before giving them to your child
Don't (from NHS SITE (2) plus extra info)
have fruit juice or fizzy drinks – they can make diarrhoea worse
make baby formula weaker – use it at its usual strength
give young children medicine to stop diarrhoea
give aspirin to children under 16
Don't
shakes hands, air kiss, body contact others
eat with fingers after touching surfaces, handrails, door handles
prepare food for other people, if possible
share towels, flannels, cutlery or utensils
use a swimming pool until 2 weeks after the symptoms stop
See how Doris Visits helps you cruise… here's the Baltic… but we have all routes EASY HELPFUL FILMS & GUIDES TO ALL THE BALTIC DESTINATIONS AABENRAA AARHUS AARLBORG AMSTERDAM BRUGES COPENHAGEN FREDERICIA GDANSK GOTHENBURG HAMBURG HELSINGBORG HELSINKI HUNDESTED KALUNDBORG KIELE KLAIPEDA MALMO MURMANSK OSLO RIGA RØNNE ROSTOCK SKAGEN ST PETERSBURG STOCKHOLM TALLINN TRAVEMUNDE VISBY WARNEMUNDE
No antibiotic or antiviral drug can treat Norovirus. It just has to run its course on its own. Quarantine must last for two days after symptoms pass.
Ice-cubes can carry all sorts when badly prepared and stored, by staff who do not respect them as food. This is not normally the case on a cruise ship, they are made and stored with respect in places that are cleaned.
Cruise ship crew are quarantined straight away. Passengers avoiding quarantine so as not to miss their holiday spread the disease fast.
If you feel you have a pecuniary claim, it will almost certainly be against your travel insurance, check the terms, apply as it recommends with any doctor's reports as required. Reports may have a cash cost to acquire.
Studies have shown that ethanol and alcohol-based sanitizers, can reduce microbial counts on contaminated hands and reduce the spread of some strains of the flu. But against norovirus, the severe gastrointestinal illness, they may be useless.
For worktops and countertops – bleach is effective against norovirus.
For humans – washing hands with soap and water, face mask to filter breath. Cough only into handkerchiefs, and wash your hands again.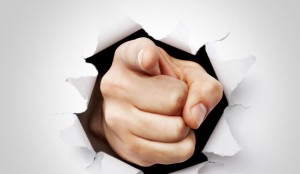 Question – when was the last time you cleaned your computer keyboard or phone key pad?
Question – ever had a bag you once put on the floor next to your chair, then on a friend's hospital bed when visiting, or on a kitchen work surface, then back on the floor?
Please check and re-check all medical advice. Do not gossip, it spreads more airborne spores. LOL …. no, don't do that either…..