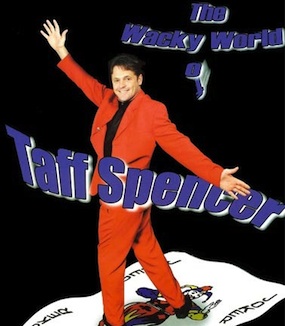 If the name Taffy Spencer does not give it away, his accent will. Taffy is a high energy performer, who mixes non-stop wit and zany magic in a way that makes him one of the top comedy specialty acts on the cruise circuit. He feels it a privilege that he has been likened to performers like Tommy Cooper and Stan Laurel, but he definitely has a style of his own.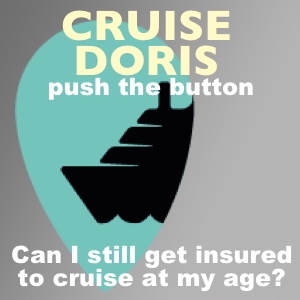 We first met Taffy on the Fred Olsen ship, The Black Watch about 15 years ago and we became instant friends. He appeared in our Netflix movie Freight starring Billy Murray, Craig Fairbrass and Laura Aikman, about sex trafficking in the UK and turned his hand to being an actor very easily. The film also stars our mate Ade Adepitan who now fronts the BBC travel show. Taffy has also appeared on television, and been nominated and won many awards including "Best Comedy Specialty Act" by the Club Mirror, – Winner of "Comedy Act of the Year" and also five "Search for a Star" events.
He is one of the acts who has worked for just about every cruise line afloat. The universal appeal of his original style of comedy has made Taffy Spencer popular. Find him on Facebook here
CHAT GROUP – Cruise the Adriatic Chat – New Group, be one of the first to join and start a thread on your forthcoming or past cruise by number – CLICK HERE TO SHARE & CHAT
DORIS VISITS COMPARE CRUISE DEALS BOX takes you to a variety of deals and explains how they are all found.
There has yet to be a book written in the Solo Cruiser series that is based around a mediterranean Cruise, but we here that one is being planned and that it takes place on a Strictly Come Dancing Cruise. The 4th book based in Florida and the Caribbean is due out early 2018. For now, if you have not read them, like in 50 Shades you might skim through the raunchy bits, but they are great cruise books with good stories. It never seems to work out the way it should though. Follow author Sally Katz by clicking her name and then on the author page on Amazon, click follow. Then as she releases a new book your are informed.