The name probably comes from the old Dutch name for bridge, 'Brugga'. The first fortifications were built after Julius Caesar's conquest of the Menapii in the first century BC, to protect the coastal area against pirates. However, due to it's important position there have been settlements in this area since the iron and bronze ages. It is worth the journey in from Zeebrugge the gateway town. Bruges is a trek from the cruise port of Zeebrugge which translated means Bruges by the sea. And Zeebrugge is a small town by the sea. To get to Bruges you have to grit your teeth and do the journey. Or, take an excursion. Journey – Shuttle bus to Blankenburg, then the train to Bruges station, then a 20 minute walk through the park to the old town. You will know when you are there because it turns into a chocolate box medieval fairy tale town – yes that is exactly what it is. With horse drawn carriages, wonderful squares, beautiful buildings and churches from an era that has not been allowed to escape. The soil is rich in Flanders, so sample the vegetables. Just as Violet does on a night out in a charming restaurant in this city which changes at night by being lit as if everyday is a festival. Here is the film that will get you there and show you round.
Cruise Doris Visits Subscribe. Thank you
See our Canal Boat tour film in full hinted at in this film, and our film that does nothing but show you the chocolate shops.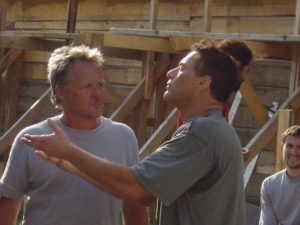 Bruges is known for chocolate, mussels and the mussels from Brussels. I met Jean Claude Van Damme on one of the many films he has done with my husband, when I flew to Romania to see Stuart on our estranged 25th wedding anniversary as he was away on another movie abroad. Jean Claude offered to join us for our anniversary dinner, but, I politely declined. He is a most charming man full of charisma just like the city of Bruges. Bruges is a city you can visit on a City Break by many means not just a ship. It is a city you could spend some time drinking local beer in, sadly we only had one quick drink at the station waiting for the train. But, we will be back, Bruges is on most Baltic Cruise. If you are thinking of a City Cruise, then take a look at our Baltic overview film if you have not seen the full length films. It is a short snap of many ports / cities all run together so you can get an overview. One of the best ways to see Bruges is by Canal Boat, we have covered that tour on film. Take a look.
CHAT GROUP – Cruise the Baltic Chat – New Group, be one of the first to join and start a thread on your forthcoming or past cruise by number – CLICK HERE TO SHARE & CHAT
Disaster in the Baltic ! The book series has been in the charts for months. Book 2 all happens in a Baltic Cruise ! Adult action romance on a cruise.
Follow author Sally Katz by clicking her name and then on the author page on Amazon, click follow. Then as she releases a new book your are informed.
Walking Shoes and what to pack. This is cruise of discovery and in maybe seven port stops with seven cities to explore you might need good shoes and few things. CLICK HERE for our new BALTIC CRUISE destinations menu – All parts and tours together, then a choice of every Baltic port in its own menu. CLICK HERE
CRUISE INSURANCE?

Powered by GetYourGuide. Become a partner.