Cunard's new ship, Queen Anne, will have Captain Inger Klein Thorhauge as the first to take the helm. The Faroese captain is known to Cunard cruisers and she appears in the announcement video.
Cunard's 249th ship will begin service early in 2024, alongside Queen Mary 2, Queen Victoria, and Queen Elizabeth.
The ship will have new experiences across dining, culture, and entertainment with the same high level of service to give a modern blend of old and new. A team of world-renowned designers have reimagined the Cunard voyage experience which has set the bar and raised it many times in their over 180 years.
Queen Anne voyages will be available to book in May 2022. Keep checking these pages over the coming weeks and months for further updates on our new addition to the fleet.
Cunard Chat – Premium cruise liners
Inger Klein Thorhauge started as a stewardess on cargo ships during her school holidays when she was just 16. Her father was a shipping engineer and she went on to train in Copenhagen for DFDS. She obtained her master's licence in 1994 and joined Cunard in 1997 as a deck officer, working her way up until she was the woman to be made a captain at Cunard Lines. Her first ship was the MS Queen Victoria which she took over in 2010. (See our cabin and ship review of the MS Queen Victoria)
This year Inger celebrates 25 years of service with Cunard and she will sail the Queen Anne from Italy, where she is currently being built by Fincantieri, to Southampton. The maiden voyage is to Lisbon and back.
"I am very proud to be Cunard's first female captain, but to be named as the first captain of Queen Anne is the greatest honor. It means the absolute world to me to be a part of the next chapter of Cunard," Thorhauge comments. "I can't wait to see the reaction Queen Anne will receive from our guests when they first step on board, then to set sail and showcase our beautiful new ship to the world, visiting wonderful, and exciting ports! I can only begin to imagine the reception she will receive. When I discuss Queen Anne with Cunard crew it is so clear how excited and proud they are too, to welcome a new ship to the fleet. The crew are fundamental in delivering that quintessential Cunard experience, and I know they will continue to deliver the exceptionally high standards of our White Star Service on Queen Anne that our guests expect from us."
Sharing captain duties will be David Hudson who started his career with Cunard in 2006.
CRUISE MYSTERY NOVELS & GOOD READS
a full list of all authors here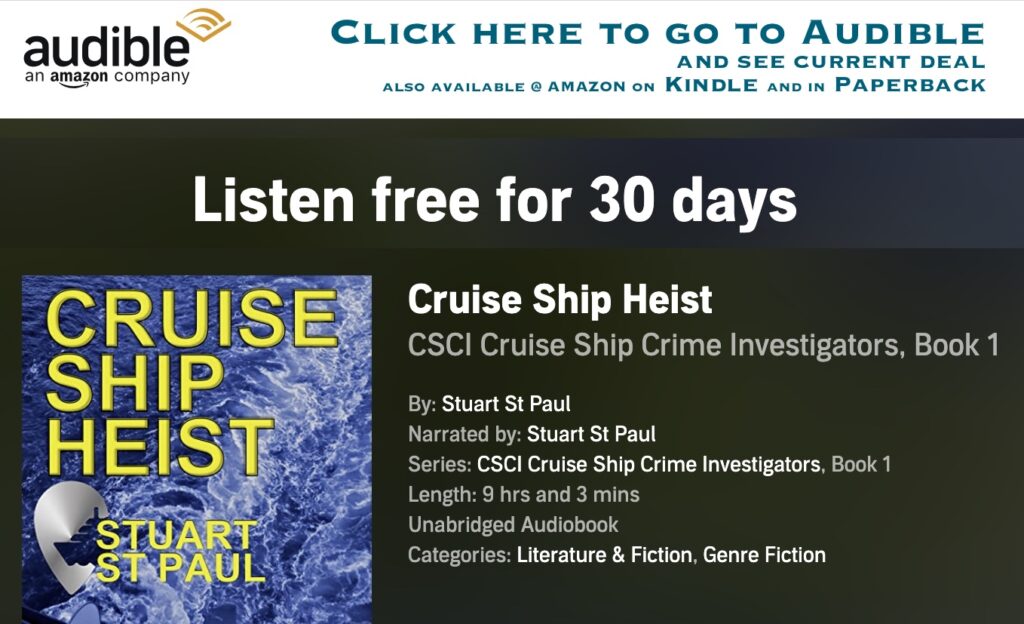 mystery thrillers in paperback and eBook We list all cruise authors from Dawn Brooks, to Hope Callaghan, to Stuart St Paul and many more. Some thrillers, some cozy. Start with Cruise Ship Heist.
CHAT GROUPS
A fantastic way to help others and a place to find answers. We run a Facebook Group for each of the ships. For example. Princess Cruise Line Group SAGA Ocean & River cruise chat group Viking Ocean & River Cruising chat Ambassador Cruise Group Cunard Chat – Premium cruise liners Fred Olsen Group Arcadia & Aurora Find the complete list of chat groups here