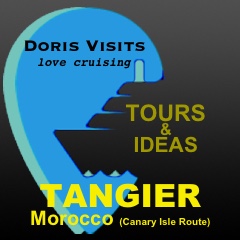 Take a look at what is on offer if you are visiting Tangier, but don't forget to see our filmed guides as well as this research.
The English put an s on the end, Tangiers, but it is Tangier. P&O TOURS click here
DON'T FORGET TO SEE OUR LIST OF ALL THE CRUISE SHIPS, WHO OWNS THEM & THE CHAT SITESAND TAKE A LOOK AT THE LIST OF THE WORLDS CRUISE PORTS – CLICK AND BE AMAZED
.