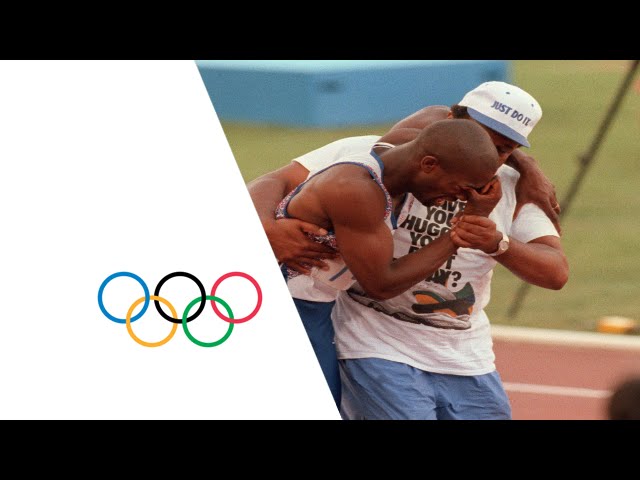 We first met Derek Redmond 25 years ago when he collapsed at the Barcelona Olympics, stood, crippled with an injury that meant he could not finish and his father ran onto the track and helped him (carried him if you read a red top paper) to the finish line. The YouTube video of that has had way over 1.7 million views. That is history made in an instant. But we didn't really meet him, we just felt we did, the whole nation did.
"Derek Redmond bravely making it through with little help, moments of euphoria after years of hard work. Moments when the human spirit triumphs over injury that should have been impossible to overcome." – President Barack Obama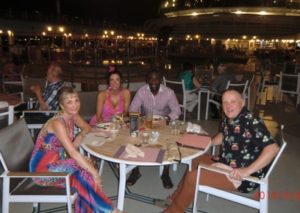 Where can you meet such people, people like Derek who have done strange things in their lives and have real tales to tell. And I don't mean just see them like at Wembley as on of ten thousand in the audience. Sure, like so many of these celebrities he is on the after diner circuit, but the chance of getting to see him there is tiny. However, Derek loves to cruise, his favourite ship is the Arcadia, and he has been known to join it on one of its world cruise legs as the guest speaking in the theatre during the day. The great thing about a ship is that they are there to meet with for the week, speak with them in the bar.
CRUISE INSURANCE CAR PARKING DEALS ON BOARD ENTERTAINMENT
The rule on approaching celebrities is if they are drinking in public areas they normally don't mind someone saying hi, if they are in a restaurant, or in a private area then you respect their space and it all works. If Maurice Grumbleweed is by the table tennis table it is because he wants a game! But Derek is one of the most approachable guys. The real place to find out what Derek is doing and where he is appearing is on his own web site.
Derek Redmond is a World and European relay champion and one of Britain's most famous athletes. He broke the British 400m record on two occasions, and was a key member of the relay squad that won gold at the 1991 World Championships in Tokyo. Derek is a motivation al speaker who encourages you to succeed because, he has competed at the highest level for over a decade and he explains the pain of going that extra mile. With so many youngsters trying to be famous, to be footballers, athletes or performers, his message is the same as the one we release in our working at sea page. You need to work so much harder than everyone else to be the best.
WORKING IN ENTERTAINMENT OUR GAME OF THRONES TAKE ON DUBROVNIK
You need to be special to rise to prominence, Derek did it in 1985 when he broke the 400m British record achieving a time of 44.82 seconds. 12 months later he was selected in the 4x400m relay team for the European Championships in Stuttgart. Great Britain won gold in what was a sure sign of things to come. A year later they won a silver medal at the World Championships in Rome. By the time the 1991 World Championships in Tokyo arrived Derek had established himself as one of Britain's best athletes. Alongside Kriss Akabusi, John Regis and Roger Black the golden boys who triumphed over the favourites USA to win gold. The story of how they planned, trained and changed the order they ran is powerful, just as watching his race. Derek has you engaged without the need for film or pictures, then at the end he plays a couple of films. That team of four great athletes ran a race that remains the second fastest 4x400m run in history.
ROMANTIC CRUISE BOOKS P&O LATE DEALS MARRIAGE AT SEA
As an individual 400m runner, at the 1992 Olympics in Barcelona, he made one of the sporting history most memorable moments. If he is on board a ship, then don't miss his lecture. Don't miss the chance to meet him. Derek's story is truly inspiring. Derek was on the same program as Stuart St Paul and became great friends and he agreed to be in a drama with us. We meet him and Maria for dinner at least once a year, and try to make his equally famous parties that go on until the morning. Try and watch this without feeling the pain of years of training to be lost, I doubt you can watch it without crying.
Cruise Doris Visits Subscribe. Thank you
So, if you think you have what it takes to compete with the best, to go this far and survive, as an adult athlete or an adult performer. Good luck, see our blog on working in entertainment.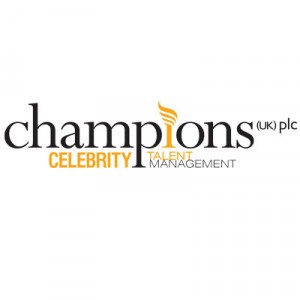 Derek Redmond works all over the world as a motivational speaker.
Agent: Derek Redmond is with Amelia Neate at CHAMPIONS
P&O LATE DEALS FIND A MARELLA / TUI CRUISE DEAL – TAKE A LOOK
Find out more about the entertainers working at sea ON BOARD ENTERTAINMENT join their Facebook Pages and & please share with your friends.