Souk El Berka is an Arab market in Tunis full of atmosphere.
The Souk is 30 minutes away from the port, and a shuttle bus will normally bypass the modern streets and the Champ Elysee type road lined with lavender trees, in order to get there. The more modern side of the city normally forms part of a slightly larger paid-for tour which can also throw in the local museum.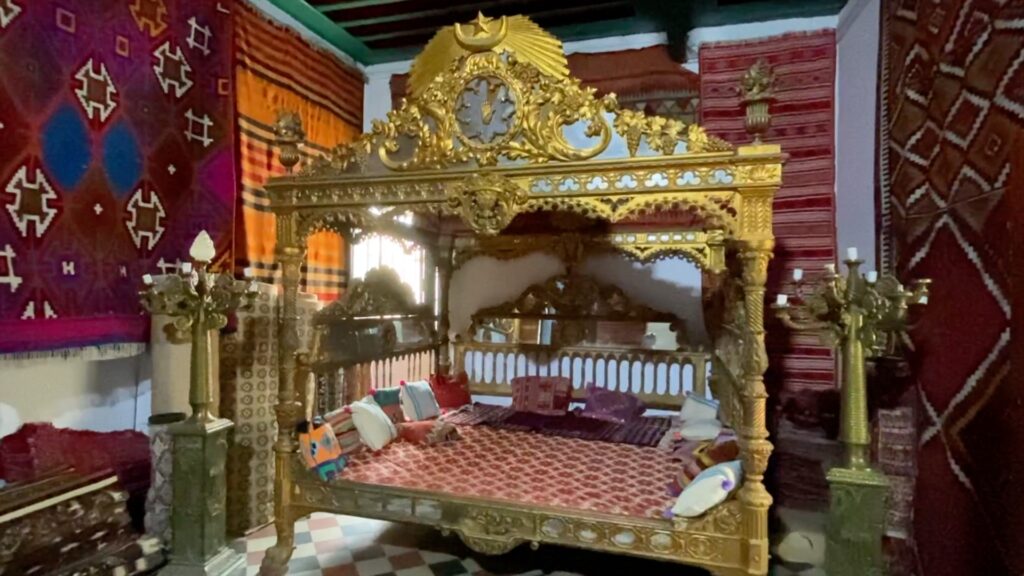 The free self-guided interesting Arab souk is a pleasant walk. Whilst they try and sell, we felt welcome rather than intimidated, and the invitations from shops to see their roof gardens should not be dismissed out of hand, as you can see from the film. One such shop had a large grand four-poster bed that was said to be the bed of the last King.
When it rains here, it pours. See film.
The trip to Carthage, which the Romans basically destroyed, is an hour, the other big draw is 2 hours away and nearer the port of Souse.
Video on Facebook =