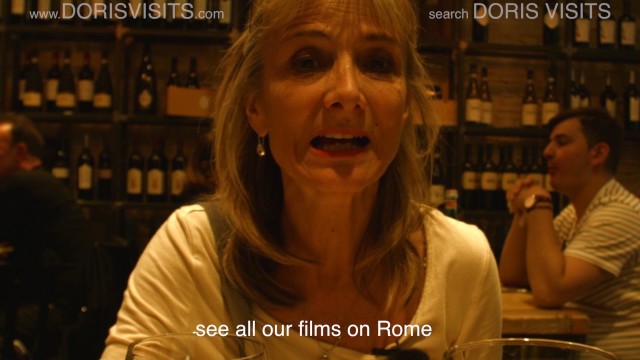 The most reliable Hotel Booking site we have used – Booking.com
Are all Hotel Booking sites the same? Yes, pretty much. The same as all cruise sites are the same. WHY? Because, more or less, we all use the same engines. But, having said that we have found the best service and price and location from Booking.com, and we often book hotels for shore leave before and after cruises. So we are sticking with recommending them.
There are many places you might wish to go back to with a cheap flight and a cheap hotel, like the glorious Tallinn on a Baltic Cruise.
Having put a number of the Hotel sites to the test, we suggest that the ones who bombard you with expensive TV adverts may not be the cheapest. We favour Booking.com. If you want Jean's story of us picking a ship up in Rome, and spending a few extra days there, then look at the film of what Booking.com found us. The hotel was fantastic, and so close to the Vatican the Pope could live there and walk to work. Jean had previously used another site for a girls weekend in Rome, it cost more and was further away. This was a top result.
Cruise Doris Visits Subscribe. Thank you
As a tip, read the price of the Hotel then the added taxes. Some hotels craftily add on room tax in the tax section, which is a bit naughty. Room tax can be for towels and video as they try in Hawaii as an added fee. Add all the fees together. Beware, some rooms are not always the cheapest, like a cheap room on a cruise ship, or that upgrade you wish you had never taken as the room is under the football pitch! Like there are restricted view theatre tickets sold cheaply.
Years ago we had a cheap room on the top floor of a New York Town House with a poor lift – sorry elevator. So, read the small print. And the not so obvious obvious print.