Have you any idea how many grand pianos there are on a cruise ship?
It is a big number, from the lounges to the atrium, the clubs and theatres to the dining areas. The number of pianists employed at sea is huge. The recital pianists are quite special.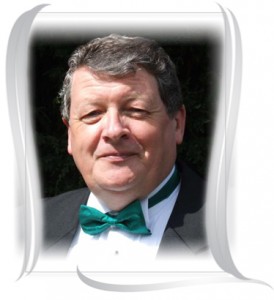 We first met David McArthur on the Adonia and since on the Arcadia. He was born in Scotland and began studying the piano at the age of nine which is a while ago and he can now be called a master. Still studying, he made his professional debut at seventeen, playing the Grieg concerto. A graduate of the Royal Scottish Academy of Music under Lawrence Glover and Miles Coverdale where he won the Academy's major piano prizes. He also studied with David Wilde at London's Guildhall School of Music and now performs all over the world. David Wilde at London's Guildhall School of Music.
Here is one of his recitals. Air on a G String, one you will all know
Cruise Doris Visits Subscribe. Thank you
But David has been cruising for a long time and has many a great tale like being attacked by pirates! A trip to remember he casually starts as we order another bottle.
"March 2010 – a cruise out of Mombassa with Voyages of Discovery. The aft deck festooned with bales of razor wire and various other anti-pirate apparatus reminding us we were heading into dangerous waters en route to the Seychelles. We were advised a drill would be practiced the first morning on how to react to any pirate attack. As it happened the pirates arrived before the drill, about six or seven of them in a fast skiff armed with RPGs and who knows what else. The ship went into defence mode, creating a huge wake, tossing the skiff about. After circling several times they thought better of it and retreated. As a spectator sport a definite improvement on the shuffleboard."
Actually David, reply looking out into the black night void above the sea, that is not that long ago. He sits back.
"No…… and at the end of the same cruise the Icelandic volcano erupted cancelling flights Europe wide and we were stranded in a 5 star all inclusive hotel for five or six days in Egypt. All in all one of my more memorable trips."
More reasons to check your cruise insurance.
CRUISE INSURANCE CAR PARKING DEALS ON BOARD ENTERTAINMENT
David has given recitals in over fifty countries as diverse as Switzerland, Oman, New Zealand and Bermuda as well as on ships at sea. More unusual engagements have been from The Young Presidents' Organization of America to undertake recitals at a recent conference and to give the inaugural recital on the new Adma-Opco Steinway in Abu Dhabi.
His repertoire covers from Bach to present-day contemporary composers but with a particular emphasis on the romantic period. David enjoys sharing his knowledge between pieces and is a huge hit with audiences on ships. David also works regularly in partnership with other instrumentalists including Nicholas Carpenter, principal clarinet with the London Philharmonic Orchestra, with whom he has broadcast live on national radio, undertaken several international tours and recorded a CD which, upon release, met with excellent critical acclaim. He normally plays the pre-dinner classical spot either in the club or cinema of concert hall, he has just returned from another New England cruise, but not the one we were on. Ships in the night, eh? He enjoys chatting and if found in the bar it is normally a glass of red!
David can be booked via Master Recitals
Essentials – cruise travel labels and our cruise crime novels – oh, and the seasickness bands.
Good sailing