Valetta is the largest natural harbour in Europe it also has a large tank for filming and many movies have been made there. It is the Hollywood of the Mediterranean and many film people retire there. The old 1973 Steve McQueen and Dustin Hoffman movie PAPILLON has recently been remade and shot at the water tanks of Kalkara and Mtahleb cliffs in Rabat. Movies from Midnight Express to Captain Philips were shot here. The Hanks lead piracy drama took place at sea around Malta onboard the Maersk Alexander, which was a perfect match for the original ship. Needless to say, the water is good. Trust film people to start with that as a feature! Guide film click here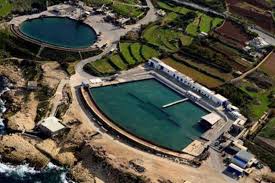 A film tank is a controllable mass of water that stays clean when moved. It may have wave machines. It will have facilities films need from power, support, comfort rooms, life-saving and medical. There is one other important ingredient, Malta is preferable to Pinewood Studios tank on a cold November night, because the water is warmer. Filming hours are longer before hypothermia signs start. But, Pinewood offers long night hours, Malta offers great day light, so they are also different. MOVIES AT CRUISE LOCATIONS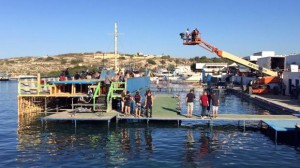 Malta gets used as a land base and sea base as well as being famous for its film tanks. It has recently been the location for the 16th-century Knights of St John film, IN GARDIA PARADE at Fort St Elmo Valletta. Also in PAPILLON, where 'a prisoner detained on a remote island plots his escape'. The remake stars Charlie Hunnam (King Arthur: Legend of the Sword, The Lost City of Z, Crimson Peak) in the title role, with Emmy Award winner Rami Malek (Mr Robot, Paul Thomas Anderson's The Master) as Louis Dega. Based on convicted felon and fugitive Henri Charriere's best-selling 1969 memoir, the film tells of Charriere's daring escape attempts from the brutal French penal colony of French Guiana where he had been unjustly sentenced for murder.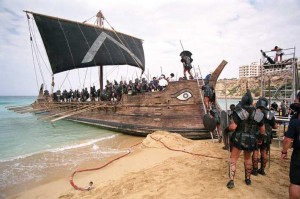 Take a look at some of the other films shot here from Madonna's SWEPT AWAY to THE COUNT OF MONTE CRISTO. Commercials are also made here and the list is endless from Chanel to Volvo.
The tanks are constantly used. This Shallow Tank was built in 1964 when the facility was created in Malta. It is the most popular tank and used mainly for surface water filming. It is capable of many special effects, splash, dumping waters in bulk for a flood and storm. ORCA THE KILLER WHALE and CUTTHROAT ISLAND were filmed in this tank.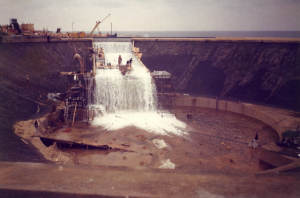 The Deep Cove Tank is what it says, deep. It was built in 1979 to RAISE THE TITANIC. It has a unique filtration system which can keep the water clear and visible to as far as 60 feet. Surface water is filmed here but with a larger mass of water to move, filming things like storms are not as easy. Although filming and films sound exciting, trust us, most visitors get bored pretty quickly. It can be like watching paint dry. Pictures are from the Producers Creative Partnership in Malta, Film Malta, Stuart St Paul, and Malta Tourism.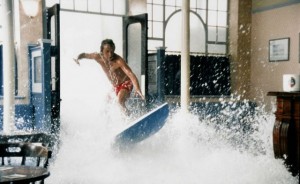 An insert tank is normally inside a studio. These we have in the UK. I have worked in many tanks around the world, including inserts and tests for the ITV show that I presented with Ulrika Jonsson, EXTREME MAGIC, EXTREME DANGER and my famous 'Carling Black Label' commercial which I often discuss in my lectures because it was so technically complex.
GAME OF THRONES TAKE ON DUBROVNIK OUR ANGELS & DEMONS TAKE ON ROMEYour Guide to Malta with maps and tourist brochures HERE
If you get the chance to visit one of my lectures, ask me about the tanks and filming in tanks.
Stuart St Paul will be on the Oceana E808B this year in Malta.
Stuarts films include being taken back to New York by the P&O ship Aurora to revisit jumping off the Statue of Liberty for American Werewolf in Paris.
GAME OF THRONES TAKE ON DUBROVNIK OUR ANGELS & DEMONS TAKE ON ROME
MOVIES AT CRUISE LOCATIONS Shirley Valentine in Mykonos
There's a chat group for your ship – click here to find it
There's a chat group for your ship – click here to find it