For many a world cruise is a dream, an ambition, it is a bucket list adventure. It is not like any other cruise, certainly nothing like a two-week cruise around the Caribbean – nothing. Sure, it is expensive, and it takes a lump sum pension payout, or the nerve to spend your savings, but it does define the bucket list and it is what you saved for. The bucket list is, a list of things you have to do before the lights get turned out, and if you feel you have earned such an adventure, find the courage to say yes. BLACK WATCH FRIENDLY CHAT SITE – CLICK HERE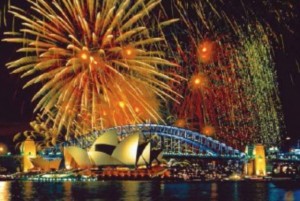 Are there any downsides? Yes – with 107 nights at sea your friends are going to see one or two of your dresses twice…. you are going to need to get your hair cut on board. Joking aside, this is like moving house, moving into a cabin where you put your name on the door. It is a massive Big Brother House with new neighbours, but where your every need is waited on hand and foot. It is leaving in November and being at sea for Christmas than being at the New Year's fireworks in Sidney, Australia. Your view could be from the river as the fireworks go off, hours before New Year in the UK so you can boast to those back home. This is a life-changing event. We have worked away from home all our careers, whether on movies, TV series or in the theatre, in countries all over over the globe, but 107 days away waited on and clocked for still seems unreal. If you have seen Stuart St Paul lecture he explains why most people in the movie industry didn't take the employment offer of Lord Of The Rings – why? Because the initial contract was 17 months in New Zealand, the reality was three years away. Most then stayed and went into the film, The Chronicles of Narnia: The Lion, the Witch and the Wardrobe. A world cruise may be small by comparison, but it is almost one-third of a year away, and you will turn native very fast, become addicted and want to do it again.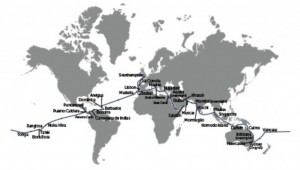 We have done Panama Canal to Tahiti, on this ship, as a guest on this world cruise, and that was nine straight days at sea. You soon begin to feel you live there, you get used to the routine and it is getting off that will be the problem. We have joined world cruises on many ships as guests, and seen the way they are living the dream. A world cruise is not so much the fantastic stops like Kerala, which was the setting of the second Real Marigold Hotel starring Paul Nicholas et al, but it is 'a dream come' true that you can only experience by being on a ship that long. It is the most relaxing, life-changing event ever, and it is likely you will wish to do it all again. Think of it as the gap year you never had as a youth, because you didn't get what students expect now going into huge debt while enjoying life. This is your time. This is a world cruise, and it starts this November, so treat yourself.
MSC's first-ever world cruise will be on the on Magnifica departing from Genoa on January 5, 2019. It will last 119-days stopping at 49 ports in 32 different countries. Then departing in January 2020, stopping at 40 ports in 23 countries on 5 continents, there is a slightly shorter World cruise. Take a look at the world cruise.
Black Watch – World Cruise – 107 nights with Sidney at New Year! I can hear the fireworks. Click here to go to the Fred. Olsen page. Below is the list of stops and our links to filmed Doris Visits guides for those stops. Click Here to go to the Fred Olsen page for more details
There are stopovers on this timeless adventure you might not otherwise get, that will allow the risk to go and see the ruins of Jerash in Jordan, the slums of Bombay or take a cookery coarse in Kerala, you will have time to visits resorts a bath on the sand in Tahiti. Not everywhere needs to be an expensive tour. See our $2 public bus film for a beach trip in Antigua. Enjoy and share your tips with us. The Arcadia does a slightly shorter world cruise, normally called a circumnavigation. The Oriana does a 50-day adventure. We will add other world cruises.
Click Here to go to the Fred Olsen page for availability + details Aurora Ship Tour Azura Ship Tour Britannia Ship Tour Arcadia Ship TourTAKING DRINKS ON BOARD ? CAN I ? HOW MUCH ?
The SAGA Pearl 2 farewell cruise is a 54 night South African Adventure – click here SOUTRH AFRICAN FAREWELL ADVENTURE.